Bachelor of Arts (BA), International Bachelor of Arts (iBA)
Consider this: You can't fully appreciate the significance of the Internet without understanding the development of the printing press. With a history degree, you'll learn to think critically about how the past and present are so similar – yet so utterly different.
Study with award-winning professors whose knowledge stretches from the ancient world to the present day. Small class sizes (fourth-year seminars have just 18 students) mean you'll get to interact closely with your peers and teachers.
You'll get exposure to topics as varied as the history of money, war in the 20th century, the history of sport, Indigenous history, and histories spanning cultures and geographies.
With a history degree, you'll gain the practical and critical skills to prepare you for a range of employment and further study options. Our graduates have gone on to careers as librarians, mediators, historians, advisors, lawyers, editors and more.
Quick Links
OUAC Code: YUC
What you'll learn
---
Develop critical thinking and research expertise, as well as the ability to debate and present your opinions to others – skills prized by today's employers.
Produce effective communication, whether in writing or other kinds of media, to clearly and persuasively articulate problems and solutions.
Hands-on experiences
---
Bring your studies to life with a course that takes you abroad – in past years, students have participated in courses in Greece and Spain.
Our Public History course offers on-site learning with field placements at museums, archives and galleries.
"My time as a History major at York was one of the most significant periods of my life. My transition from high school to university was challenging. I was scared, confused, underprepared, and unhappy. It was not until I switched my major to History that I began to feel more academically fulfilled. Over the next four years, what I began to value most from my time at York was the joy I experienced attending my history classes. The new content presented before me each year truly expanded my scope of knowledge and understanding. I value how York helped me develop into the academic I am today. Lastly, and most importantly, I value the friendships I made with my classmates in the history program."
— Evania Pietrangelo Porco
Alumna, History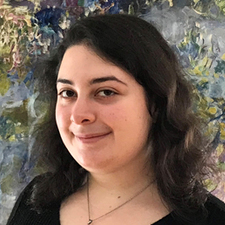 Questions?
For more information, contact us at lapshist@yorku.ca.