Browse the cutting edge research from our tireless and dedicated faculty members who continue to push boundaries and gain recognition for their contributions. We hope their efforts help and inspire your work. Please feel free to reach out to us for collaboration opportunities.
Featured Publication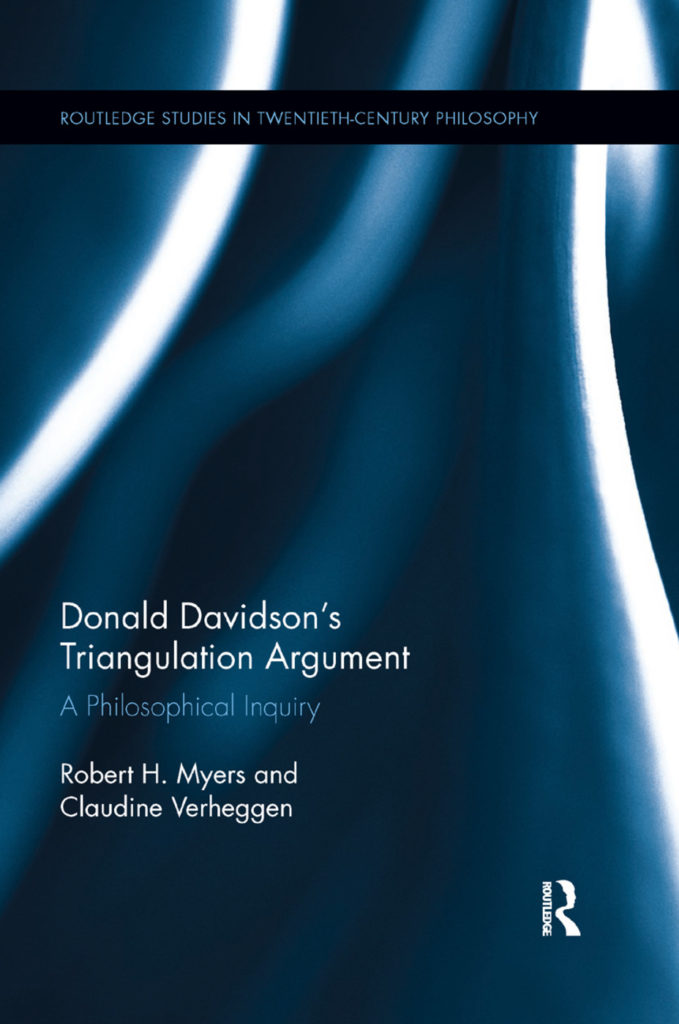 Donald Davidson's Triangulation Argument
A Philosophical Inquiry
By Robert H. Myers and Claudine Verheggen
According to many commentators, Davidson's earlier work on philosophy of action and truth-theoretic semantics is the basis for his reputation, and his later forays into broader metaphysical and epistemological issues, and eventually into what became known as the triangulation argument, are much less successful. This book by two of his former students aims to change that perception. In Part One, Verheggen begins by providing an explanation and defense of the triangulation argument, then explores its implications for questions concerning semantic normativity and reductionism, the social character of language and thought, and skepticism about the external world. In Part Two, Myers considers what the argument can tell us about reasons for action, and whether it can overcome skeptical worries based on claims about the nature of motivation, the sources of normativity and the demands of morality. The book reveals Davidson's later writings to be full of innovative and important ideas that deserve much more attention than they are currently receiving.