Bachelor of Arts (BA) - Honours
See the law–one of the most significant expressions of a modern society's social and political development–from all sides. Law and Society is one of the oldest and largest such legal studies programs in North America with an over 30-year history and approximately 1,000 students. Our program provides a framework within which students may explore different approaches to law using interdisciplinary approaches as well as international and comparative perspectives.
Drawing from fields as varied as philosophy, anthropology and criminology, you'll focus on critical thinking, research and analysis. Gain a deeper knowledge of the law, how it has impacted the course of history and the role it plays in society today. Study critical issues such as the nature and origin of law; law-making and law breaking; rights and obligations; freedom and responsibility.
Learn from innovative professors who bring a diverse range of expertise and training to the classroom. Join a tight-knit community of students who actively engage in lively debate and collaboration.
This training will position you to pursue law-related careers, journalism, government, policy research and academia.
What you'll learn
---
Gain an understanding of the law in its broader social cultural context and the ability to analyze issues from many perspectives.
Acquire sought-after skills, including research, communication, critical thinking and problem solving.
Develop the ability to debate, persuade, mediate and present your thoughts and opinions to others, as well as the capacity to recognize and incorporate other potential solutions or applications to given problems.
Hands-on experiences
---
Do field work in places such as the Archives of Ontario and the Canadian Museum for Human Rights in Winnipeg.
Enjoy practical projects, such as attending and reporting on a court case, or art-based assignments that involve researching and expressing your results through art.
Join the Law and Society Students' Association to socialize, network and establish personal and professional relationships with like-minded students.
My education in Law and Society served as a springboard which launched me forward into my Masters and has allowed me to pursue my research interests and desired career path of academic and policy research and analysis. I'm also working at Osgoode Hall Law School exploring environmental justice for Indigenous communities in Canada, which would not have been possible were it not for my education at York.
— Salisha Purushuttam
Alumna, Law and Society '17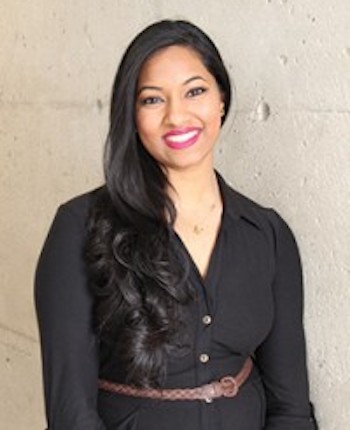 Questions?
Current students can contact the Program Coordinator David Szablowksi (through August 31) or Amelie Barras (from September 01) at lasopc@yorku.ca or Program Assistant Nicholas Punsammy at laso@yorku.ca.