Deea Deb shares her experience in Professional Writing.
Deea Deb (she/her) is currently in her third-year of the ENPR Specialized Honours BA. She is currently serving as the Professional Writing Students' Association Vice President and holds a work study position as Communications & Marketing Assistant in the Division of Students at York University.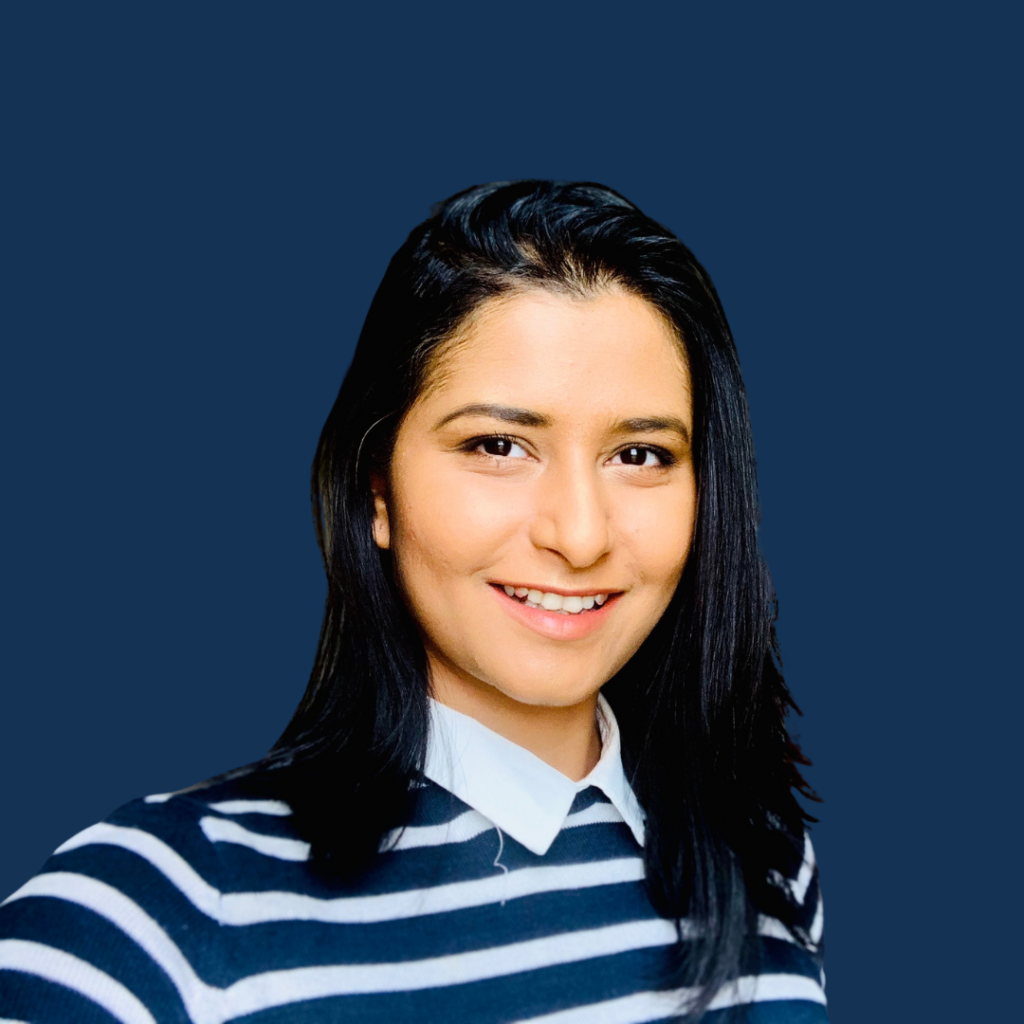 I joined the Professional Writing (PRWR) Program as a Mature Student returning to university after an academic hiatus of 14 years. I was excited but anxious about academic learning. I really shouldn't have worried as much as I did. As it turns out, the Writing Department's holistic approach toward student success is outstanding.
My favourite thing about the PRWR program is that I get to apply classroom learnings directly to projects outside the classroom. So, I'm not just working with writing theories; I'm applying these theories to professional projects!
What I've been up to since my first year in Professional Writing
I leveraged my previous work experience in Communications and the PRWR courses that I'd taken to secure a Work/Study position as a Communications & Marketing Assistant at the Division of Students. In this role, I create content for the YU Blog and the student newsletter, work on communication strategies for the team, and more! I apply course concepts like audience consideration, design principles, effective communication, writing for accessibility, etc. daily at work. What I learn at work is easily applicable to the assignments in my courses. This cross-application of my course and on-the-job learning is a fantastic experience.
Courses like Writing in Digital Cultures, Writing Process: Invention, Originality, and Ethics, Rhetoric: Strategy and Application, and Fundamentals of Editing taught by Dr. Shivener, Dr. Bell, Dr. Allen, and Dr. Paolucci, respectively, have been instrumental in shaping my writing, critical thinking, problem-solving, design skills, and in making me a better multimodal writer.
With the experience from these courses, I was able to bag the Consulting Editor role on a student research project lead by the York University Libraries. I collaborated with the Library team, student researchers, and the Writing Department faculty on this project. This project enhanced my editing abilities by applying what I'd learned in classes and at work to a professional project.
There are multiple co-curricular opportunities, like volunteering with the Existere Journal of Arts and Literature and the Professional Writing Students' Association (PWSA) that boost your academic and industry experience. Being a Junior Editor (Fiction) at Existere helped me develop critical thinking, group discussion, and public speaking skills—transferrable skills useful in all industries and life in general.
The Professional Writing Students' Association has also enabled me to experience aspects of the industry. For example, as the PR Director at the organization (2021-22 Executive Council), I employed my design, networking, and strategic communication skills to promote the Fourth Annual Undergraduate Symposium—Metanoia. The result of our efforts? More than 50 people attended the virtual event (the highest ever audience count). The Symposium also attracted a panelist from another top Canadian university (first ever at the Symposium)! This year (2022-23), I am the Vice President at the PWSA, and my goal is to further expand and strengthen our community of writers.
Moving forward with a network behind me
These experiences allowed me to network with peers, upper-year students, and faculty members, further enriching my university life. I can build a professional network while still at university.
I am having the time of my life in the Professional Writing program, and I recommend it to all students, irrespective of their career goals. At the least, you'll have some really cool things to talk about at job interviews!
Read more student experiences in Professional Writing