Page Blueprint
The new web system is based on a 12-column grid. The width of the columns is a percentage value based on the width of the page.

This helps maintain the quality of the blocks in all possible devices. You will notice as you build the pages that some blocks are available in some widths and others are not.

Layouts enable you to control how the content flows and breaks across the page – they can be symmetric or asymmetric.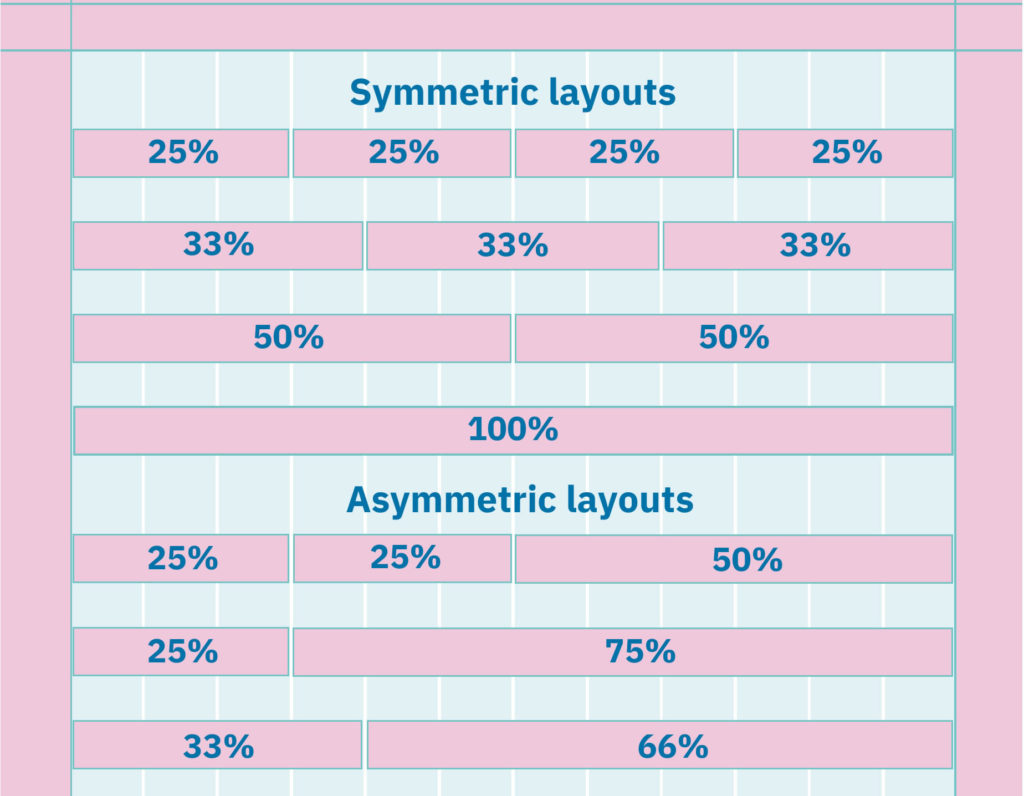 Modules Library
Modules are designed into blocks with a specific function that allows you to publish content on the page. Blocks create a combination of pieces that are dependent on the content type and the audience. This library is meant to be a guide on how to use the blocks based on the brand principles, best web practices and accessibility.