The National Dance Education Organization (NDEO) announced the recipients of the 2023 National Awards, a celebration of their exceptional contributions in the field of dance education. The winners were selected from a 2-part application and nomination process conducted by the NDEO Awards Committee.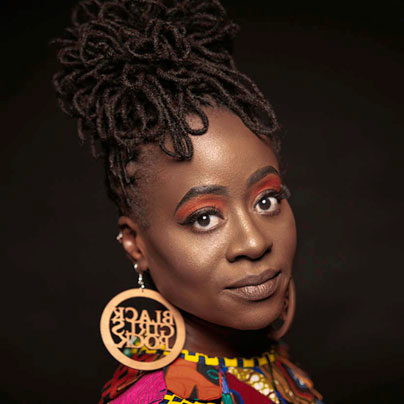 Collette Murray (MEd ' ), was among the remarkable group of 20 dance educators to receive an award for Outstanding Leadership in Justice, Diversity, Equity, and Inclusion.
Murray is a dance scholar in arts education, community arts engagement and Afrodiasporic dance vernacular. She centralizes dance education in teaching, mentorship, and advocacy of the Canadian African diasporic dance sector. Her multi-award recognitions are for advancing the importance of cultural arts and anti-racism work in dance in Ontario and for significant contributions to collaboratively work with culturally diverse communities and creating access to arts and culture in Toronto.
With a background in West African, Caribbean folk, and stilt-walking/dance, Murray is pursuing a Ph.D. in Dance Studies at York University on the pedagogical training of Afrodiasporic dance educators. She holds a master's in education, an Honours BA in Race, Ethnicity and Indigeneity from York University, and a Sociology BA from the University of Toronto.
Miss Coco Murray is her mobile dance education business, and she is artistic director of Coco Collective, an intergenerational team offering culturally responsive dance programs and cultural arts education of African and Caribbean practices to schools, organizations, and communities. Murray leads as Board Chair of Dance Umbrella of Ontario, a National Council member of the Canadian Dance Assembly, and the Board of Directors for Arts Etobicoke to bring an equity and decolonizing lens for change.
Read the full article posted on the NDEO web site