Active in vital, ground-breaking research, our faculty members are experts in their respective fields. These dedicated professionals are winning accolades for their scholastic achievements, often in the form of research funding, and are publishing their work in academic journals and books around the world.
Featured Publication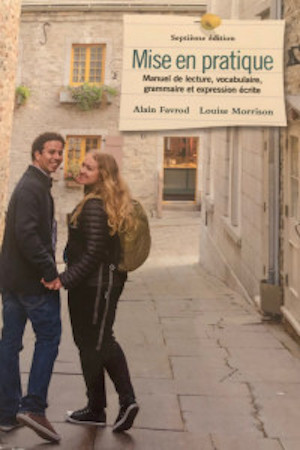 Mise en pratique: Manuel de lecture, vocabulaire, grammaire et expression écrite
by Alain Favrod & Louise Morrison
This textbook is ideal for instructors who wish to teach French grammar and vocabulary in a global Francophone context. A well-used text in the intermediate French as a Second Language (FSL) market, it offers strong grammar coverage, as well as intermediate-level reading and writing.