Lisa Sandlos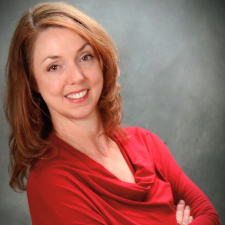 Dr. Lisa Sandlos has been a faculty member at York University since 1998, teaching in the Department of Dance, the School of Kinesiology and Health Sciences, the School of Gender, Sexuality and Women's Studies, and the Faculty of Education. Dr. Sandlos holds a PhD in Gender, Feminist, and Women's Studies and an MA in Dance at York. She is qualified as a Certified Movement Analyst (CMA) through the Laban Institute of Movement Studies (LIMS) and as an Expressive Movement Analyst (EMA) at the Université du Québec à Montréal (UQAM). These certifications equip her to work with a diverse range of students in educational or coaching contexts.
Building on her doctoral thesis, a main trajectory of Dr. Sandlos' research focuses on the sexualization of young female dancers and the impacts of this trend on dance education, public perceptions of dance, and girls' psychological and social development. Another branch of her work is accomplished through Soma-City, an organization that uses interdisciplinary methods of research and teaching to explore topics at the intersection of human movement and landscape design.
An enthusiastic presenter of her academic research and the various embodied movement/dance modalities that she practices, Dr. Sandlos has been invited to share her expertise at various conferences, educational and training programs and festivals in locations including Theatrum Mundi in Paris, France; The University of El Paso, Texas (UTEP); The University of California Polytechnic, Pomona; The University of the West Indies, Bridgetown, Barbados; and Etobicoke School of the Arts (ESA) in Ontario, Canada. Drawing on her extensive experience in facilitating inclusive, community-based dance, she is the co-director of a dance-environmental activism project in Erin, Ontario which is part of the international Global Water Dances initiative.
Office: 341 Bethune, Norman Bethune College