Bachelor of Arts (BA) - Honours
Look at health and healing critically from a multifaceted perspective and challenge the status quo.
The Health & Society (HESO) Program provides students with a toolkit for understanding health and illness, both as lived realities and as reflections of larger social, cultural and political processes, on a scale ranging from the interpersonal to the international. We value the kind of practical knowledge gained from experiential learning and seek to combine this with the development of rigorous critical analysis. Taken together, the courses that comprise a HESO degree give students a truly comprehensive understanding of health.
Our dedicated faculty bring diverse perspectives by applying an interdisciplinary approach, drawing from fields like sociology, political science, economics, cultural anthropology and social history. Our graduates are open to career paths or further studies in areas such as policy, community-based programs, supporting marginalized groups, the healing capacity of art, Indigenous and refugee health and journalism.
Quick Links
Are you a future student?
OUAC Code: YRG
What you'll learn
---
Study of the application of medicine within economic and social agendas.
Examine various issues and dilemmas facing modern health policy creation, implementation and improvement, both in Canada and on the global scale.
Learn to express yourself in written position statements and in oral discussions and presentations.
Understand the political, anthropological and economic aspects of the ideas of "illness" and "wellness" in contemporary societies.
Hands-on experiences
---
Benefit from guest speakers and practitioners from government and advocacy organizations in the classroom, as well as Indigenous healers.
Engage in group work, case studies, policy analysis, community-based interviews and workplace research, and course projects in health and healing that involve visual art, drama and literature.
Take field trips to explore relevant Toronto locations, and enjoy virtual field trips with global health practitioners from UN agencies and international NGOs.
The program thinks about health as it intersects with society. So therefore, a lot of the questions we ask about health, illness and healing really are about getting to the human dimension, to think about health as a lived experience. We take a multi-disciplinary approach. One way to think about our program is that we turn to insights from the arts and humanities, social sciences and the fine arts. Always under-girding our conversation about health and illness as it meets society is a social justice framework. So, if you're curious about, invested and interested in social justice, you should come join us.
— Emilia Nielsen
Professor, Health & Society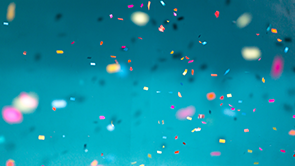 February 21, 2023
HESO 2021-2022 Student Award Winners
December 13, 2022
Passings - Jan Krouzil
Upcoming Events