Starting university can be challenging, which is why we provide each new student with a Peer Mentor to help you through your first year of studies at York!
Peer Mentors are upper-year LA&PS students who have completed mentorship training and are knowledgeable about the many student support resources available on campus. Peer Mentors help new students learn how to navigate post-secondary studies and foster the development of the skills necessary to find academic and personal success.
Peer Mentors do not provide tutoring or academic advising (such as explaining your degree requirements), but they are able to help new students access these resources as well as other forms of assistance.
The LA&PS Peer Mentor Network
Our Peer Mentor Network includes three specialized Peer Mentorship programs that are customized to support the needs of various groups of students. Our network includes the LA&PS Peer Mentor Program, International Peer Mentors and YU Explore.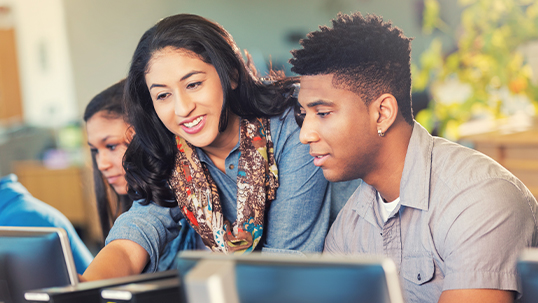 LA&PS Peer Mentors (LA&PS Colleges)
This is our largest Peer Mentor program which lives within the LA&PS Colleges. Peer Mentors support all domestic first-year LA&PS students by providing peer support in the format of one-on-one consultations, drop-in office hours, online forums or group chats and a combination of student-led workshops and events. Students can expect to be contacted by their Peer Mentor close to the start of classes.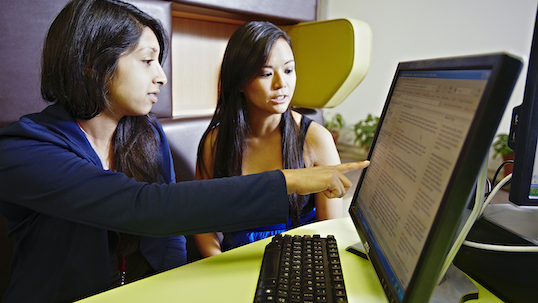 The LA&PS International Student Peer Mentorship Program connects new international students with upper-year international students to help with the transition to York University.
The program is designed to provide new international students with support, engagement, community, and a welcoming space to connect with others. In September, LA&PS international students will be matched with upper-year Peer Mentors who have already gone through their first-year on campus.
The YU Explore program is a network of support provided to Undeclared Major (UNMA) students that fosters the academic and personal growth necessary for future success across all programs. Through peer-to-peer mentorship, consultation services with Academic Advising and informative workshops, you will gain the necessary skills and insight to make an informed decision about what major best suits your strengths and passions.
Become a Peer Mentor Volunteer!
Help incoming students achieve their personal and academic goals by becoming a Peer Mentor.
Many students require support when beginning their academic career, and the Peer Mentor Network helps provide that through reliable, knowledgeable and friendly mentors. As a Peer Mentor, you will not only help others but also have opportunities to connect with your peers and learn valuable organizational, interpersonal and leadership skills. 
We are looking for Peer Mentor volunteers to join our Peer Mentor Network for the 2023-24 academic year. This is a terrific opportunity to build a sense of community, get involved on-campus, develop leadership skills, and positively impact the student experience across LA&PS.
---
LA&PS Peer Mentors (LA&PS Colleges)
We are looking for current undergraduate LA&PS students from all Colleges and Programs to join our dynamic team! Students who have completed a minimum of 30 credits and who are in good academic standing are welcome to apply.

LA&PS Peer Mentors are volunteer positions that require a commitment of approximately 2-3 hours a week on average during the academic year. Peer Mentors may be requested to provide support at large events such as Academic Orientation and will be able to record all volunteer hours on your co-curricular record.
---
LA&PS International Peers
The LA&PS International team is seeking exceptional student leaders for the International Peer Mentor program. Mentors will offer support through one-on-one conversations, social gatherings, office hours, encouraging mentees to attend campus events, and engagement events. The primary goal is to create a sense of community for international students who are studying and living away from home and provide international students with the opportunity to connect with an upper-year student to ease their anxiety of studying and living abroad.
---
YU Explore
YU Explore is currently searching for undergraduate students looking to get involved in the York Community and gain leadership experience to join our Peer Mentor team. As a Peer Mentor for the YU Explore program, students will provide academic and social support to Undeclared Major students through one-on-one mentorship, attending events and workshops, sharing campus resources and weekly check-ins as they work towards declaring their major. Former Undeclared Major students and experience in the YU Explore program is an asset but not required.