2004-2005 Season
Season Staff:
Nancy Accinelli, Executive Producer
Fredrick H. Thury, Artistic Director
John Beers, Associate Producer and Costume Agent
Jane Skinner, Associate Producer and Publicity Manager
Debbie Girard, Associate Producer and Publicity Manager
Morgan Russell, Production Manager
Vanessa Lanch, Front of House Manager
Jesse Paikin, Technical Director
David Vaisberg, Workshop Foreman
Sherma Mitchell, Business Manager
---
A Flea in Her Ear
Nov. 11 - 20, 2004
Vanier College Studio Theatre, 258 Vanier College
---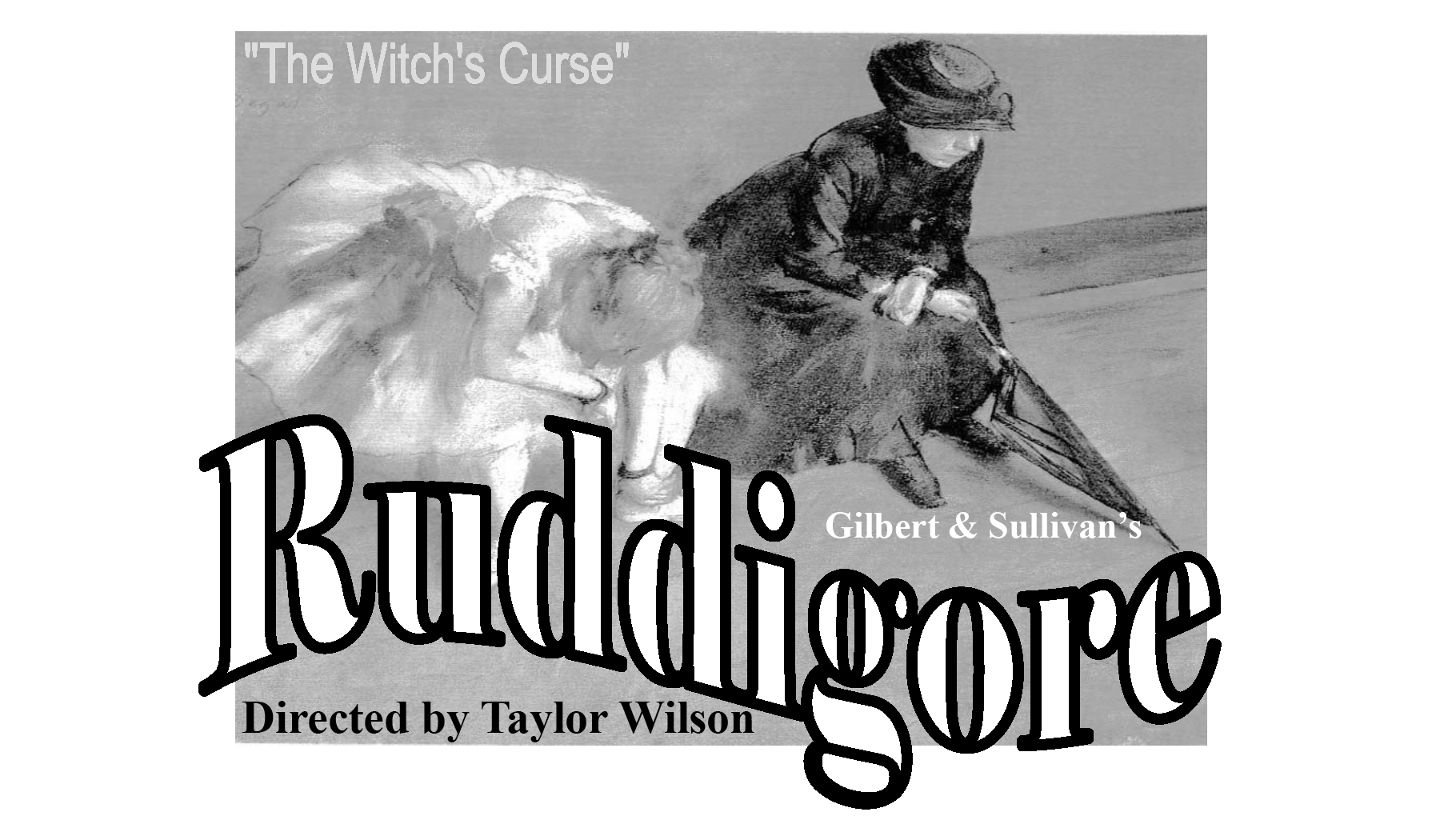 Ruddigore
Mar. 3 - 19, 2005
Vanier College Studio Theatre, 258 Vanier College
A satirical take on the Victorian Melodrama genre, Ruddigore's zany plot has it all--ghosts, witches, curses, disguises, and even a wicked villain who tries to make off with the fair maiden. All of the Baronets of the locale of Ruddigore are under a terrible curse enacted by a witch long ago--each of the successive Baronets must commit some kind of a crime every single day, or else they will die in terrible agony. Robin Oakapple has been living as a farmer for years, working up the courage to ask the beautiful village maiden Rose Maybud for her hand, but he is hiding a secret--he is actually Sir Ruthven, the Baronet of Ruddigore, and has been hiding in disguise while his younger brother Despard assumed the title--and the curse. Betrayed by his foster-brother Richard, Robin is discovered and must take on the responsibility of committing a crime every day in order to appease the curse--and the ghosts of all his ancestors past, who are none too happy with his attempt to shirk his title. Robin must somehow find a way to lead the honest life he loves — but how?