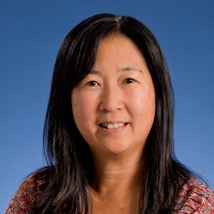 Pamela Ohashi
Senior Scientist, Princess Margaret Cancer Centre, UHNBSc '82 (Biology)
Dr. Pamela Ohashi (BSc '82) was inspired early in her academic career to pursue research in the fight against cancer, after witnessing her grandmother's difficult battle with the disease.  She is a frontline scientist developing new therapies against cancer. Her rewarding career in biomedical research was launched first from the platform of a BSc from York University.
At York, Pam had the opportunity work with Dr. James Friesen, who at the time had one of the only labs in Toronto working in genetic engineering.  After taking a first-year course with Dr. Friesen, Pam secured a summer position and performed wet lab research during her second undergraduate year at York.  She went on to work with Dr. John Heddle (third summer as an undergraduate), and Dr. Ron Pearlman during her fourth year project.
Following graduation from York, Pam pursued research in immunology, which at that time was undergoing rapid transformation and insights due to the recent discovery of the T cell antigen Receptor.  Working in this new area, she received her PhD from the University of Toronto with Dr. Tak Mak, and did post-doctoral training with Nobel Laureate Dr. Rolf Zinkernagel at the University of Zurich. Her work is focused on understanding how to manipulate and improve the function of cytotoxic T cells of the immune system, with the goal to design new treatments that enhance the immune responses against cancer.  Her research involves identifying cellular and molecular mechanisms that control the immune response, so that new targets and innovative therapies can be developed for cancer patients.  Her research team was among the first to deliver T-cell immunotherapy to cancer patients in Canada.
Pam is now a leading figure in the immunotherapy community.  She is Co-Director of the Campbell Family Institute for Breast Cancer Research, and a Senior Scientist and Director of the Tumor Immunotherapy Program at the Princess Margaret Cancer Centre.  She was elected Chair of the American Association for Cancer Research Cancer Immunotherapy Steering committee (2014-2016) (over 3000 members), and has been an editor for several international journals including Immunity, Trends in Immunology and Cancer Immunology Research. Pam is on the Board of Directors of the Society for Immunotherapy of Cancer (SITC), and also serves as a Professor in the Departments of Medical Biophysics and Immunology at the University of Toronto.
Pam's work has been recognized through numerous prestigious awards, including the American Association of Immunologists Pharmingen Investigator Award, the National Cancer Institute of Canada's William E. Rawls Award, and the Canadian Society of Immunology's Investigator Award.  She is also a Tier 1 Canada Research Chair, and has been elected as a member of the Royal Society of Canada.
York University is proud to count Dr. Pamela Ohashi among our Science graduates.  She is pursuing a lifelong dream and making outstanding contributions to science and medicine, with the potential to impact millions of cancer patients in the years to come.
"I enjoyed my time at York University very much," Pam says. "It was a wonderful opportunity and is what started my career in science."