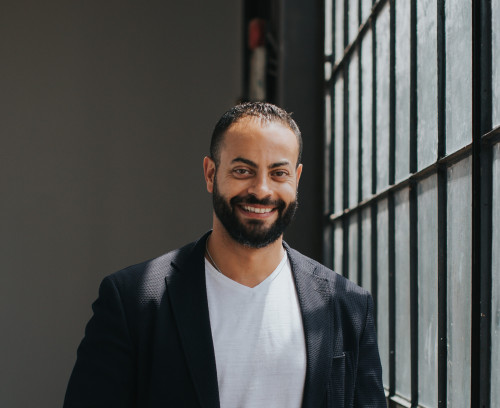 Space & Communications Science, 1998
Samer Bishay was appointed Honorary Colonel of 34 Signal Regiment of the Canadian Armed Forces in 2019.
Honorary Colonel Bishay is President and CEO of Iristel & Ice Wireless, a leading provider of wireless and wireline IP services. As Iristel's founder, he led the company from a small startup to an international telecommunications service provider with domestic infrastructure licenses on three continents (North America, Europe and Africa).
Born in Cairo, Egypt, Honorary Colonel Bishay came to Canada with his family in 1989 when he was 12 years old. He is the embodiment of the Canadian immigrant success story and an advocate for diversity and gender equality across Canada. He has won numerous business awards and accolades over the years; including Profit Magazine's Young Entrepreneur Award as the youngest CEO among the Top Profit 100 companies in Canada. And in 2020, he was named by the federal government to the list of Canada's Top 25 Immigrants.
"The Canadian dream is available to anyone who can risk starting a business and commit to it over the long run," the Honorary Colonel is quoted on the Immigration, Refugees and Citizenship Canada website. "I chose to dedicate my life to helping other people connect through affordable and accessible telecommunications products and services."
Together with his wife, Maha, they are raising three daughters; Gabrielle, Rafaelle, and Sofia.
During the pandemic, Honorary Colonel Bishay was a founding director of notfor-profit Healing Wings Foundation. Founded in 2020, the Healing Wings Foundation has four main goals: provide connectivity and access to infrastructure to those living in remote arctic communities; provide subsidized accommodation for Armed Forces, Police Officers, Fire Fighters and Veterans and/or their families as they receive medical treatment within the Greater Toronto Area; provide a variety of subsidized or donated social services to those of needs; and collaborate with other local charities and not-for-profit organizations to support their objectives by aiding and providing supplementary programs.
Prior to founding Iristel, Honorary Colonel Bishay was a lead systems engineer in the Radarsat program at the Canadian Space Agency after graduating from the Space & Communications program at York University.
A licensed jet pilot, Honorary Colonel Bishay serves as an advocate for the Regiment and the CAF in general.
We used Bethune College all the time to hangout and catch up with friends.