Our team – made up of the Office of the College Head, Student Council, student clubs and Founders Residence – is here to enhance your university experience and support your success.
The colleges were created to give students a space to meet socially, but our role has evolved to provide academic support. We will help prepare you for your future career through events and programs that offer tools and skills to enhance your studies. Every student can benefit from the activities we offer.
We constitute a community and can learn a great deal from one another. Our college is our space where we feel comfortable and motivated to participate. Help us make Founders College a strong community based on sharing and mutual understanding.
Quick Links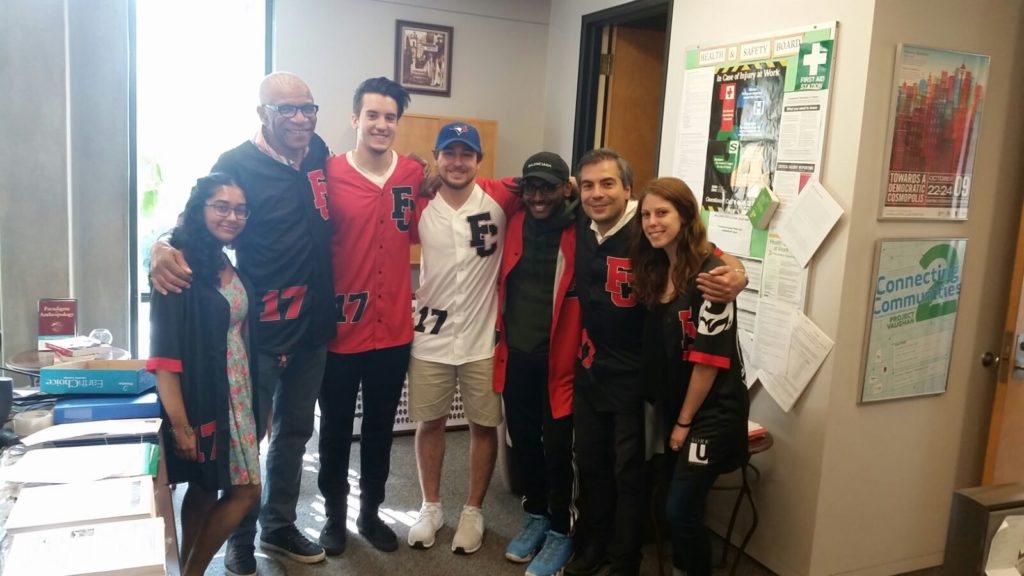 It is an honour and my pleasure to welcome you all to Founders College. In a university as large as York, we like to feel that the college is a welcoming place, and your home away from home. We hope to see your experience at Founders reflecting the practice of the Founders motto, "Self, Culture and Society". The byword of this mandate is one that cultivates the personal growth of students within a culturally rich environment that identifies the broader well being of the diverse communities within York and beyond into the wider society.
— Professor Pablo Idahosa, College Head
Marco Sestito
College Operations Coordinator
217 Founders College
416 736 2100 Ext. 44742
sestitom@yorku.ca
Erica Alusio (on leave)
College Programs Assistant