Find your home away from home – McLaughlin College is your dedicated spot on Keele Campus offering a variety of spaces to enrich your university experience. Whether you live in residence, book one of our rooms for a study session or social event, or get a workout in our 24-hour gym, you'll find a place at McLaughlin to accommodate your needs.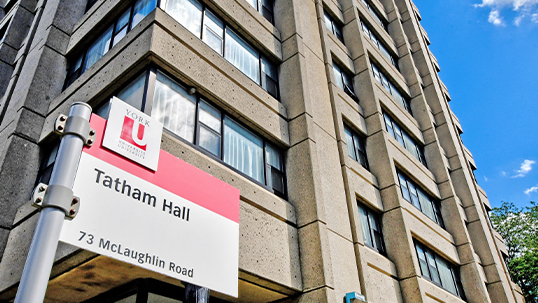 Tatham Hall Residence
Tatham Hall is McLaughlin College's affiliated residence on Keele Campus. It's home to students from a wide range of academic disciplines.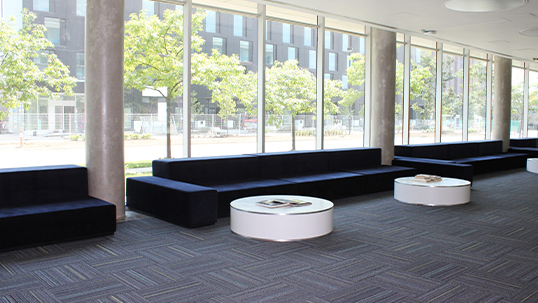 Social & Study Spaces
Take some time to relax and hang out with friends, or catch up on readings and assignments in our College spaces.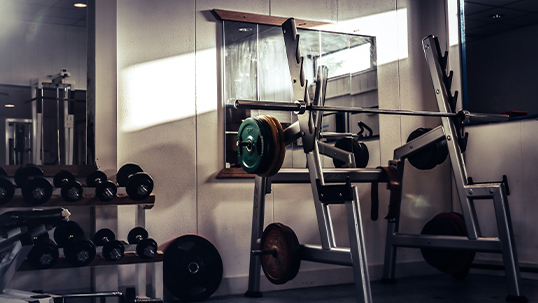 Dynamacs Gym
McLaughlin College is home to a small weight room – the only 24-hour gym on campus. It offers a full collection of free weights, supplemented by cardio and boxing equipment.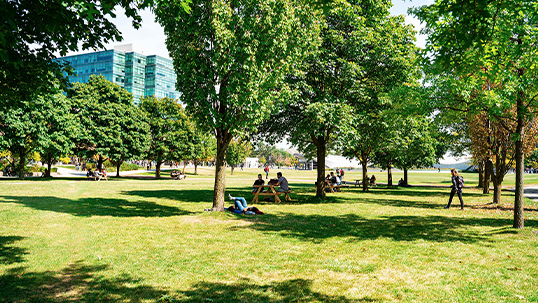 Outdoor Spaces
Use your down time to get some fresh air, eat lunch and socialize in our outdoor spaces located just few steps from the main McLaughlin College building.