Even though 2021 has been a year full of challenges and uncertainties, the Faculty of Graduate Studies (FGS) has been able to create meaningful opportunities and innovative programs to support students, postdocs, faculty and staff. It is difficult to capture all the accomplishments, events and contributions of FGS, but a few important highlights deserve a special celebration for creating positive change in our community!

Launching the Academic Excellence Fund (AEF): This innovative fund embodies York's commitment to promote a positive educational experience and foster personal growth by supporting students in advancing their research and scholarly objectives. The fund is unique due to its no-claim process, students are now able to access funding before expenses are incurred!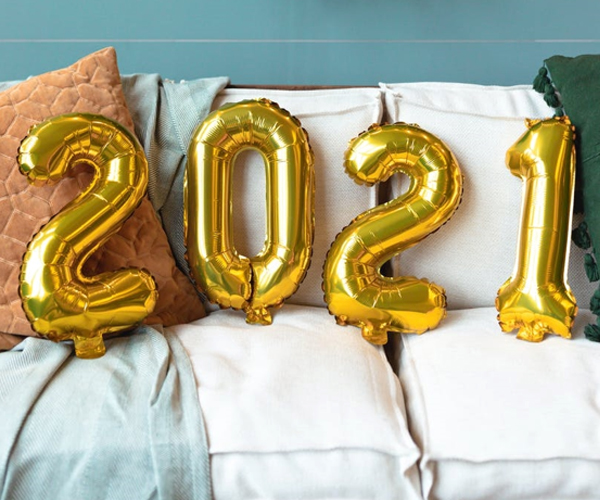 New Postdoctoral Fellowships for Black and Indigenous Scholars at York: The important initiative, which helps promote diverse perspectives and tackle complex societal challenges, creates opportunities and career support for the next generation of Indigenous and Black scholars. The initiative offers 2-year postdocs with an individualized, career-developmental focus and an innovative pre-doc program to enable PhD completion en route to a postdoctoral fellowship or full-time employment.
Enhancing graduate student recruitment through Experience Grad York (EGY): The multi-day, virtual event presented a range of learning options and meaningful career pathways that York has to offer. The sessions were a success, attracting over 2,000 potential graduate students, with a demonstrated increase in domestic applications. FGS is excited to welcome new members to the York community! Learn more about our upcoming EGY event.
Launching Knowledge Now: Graduate Research @ York: This innovative showcase of all the diverse graduate scholars, brought to life the unique and socially engaging research happening at the university. Discover Grad Research @ York Videos, which present collections of new ideas while embracing collaboration within and outside our community.
Increased participation in our Personal Wellness & Learning Skills certificate program: FGS partnered with Learning Skills Services to arm graduate students with proactive tools to protect and improve their personal wellness. This year, there was a 200% increase in participation as graduate students connected with their peers and became familiar with the support network available at York University. Check out FGS' YouTube channel to hear what past participants have to say about their experience in the program.
Continuing to offer Cost-Free Completion: Graduate studies is already stressful without the additional administrative issues. FGS wants all its students to enjoy the educational experience without that added stress. In partnership with all Faculties, FGS is proud to now offer cost-free completion for those graduate students who are over their program time limit.
Announcing Indigenous Ontario Graduate Scholarship (OGS) Awards: FGS declared six OGS Awards annually for Indigenous graduate scholars! By empowering students with the support they need, our community creates positive change and prepares students for a successful future. We take pride in being a part of a diverse community of scholars presenting cutting-edge research.
Launching the Individualized Development Plans (IDP): Through this initiative, FGS was able to create meaningful opportunities for graduate students to enhance their professional skills development. With the help of the IDP, students can now design the types of professionalization and knowledge transfer skills that they need for success after graduation by taking advantage of an enhanced range of workshops both in-program and York-wide.
Broadening Formats of Theses and Dissertations: York strives to ensure that students have the ability to pursue the scholarly work and research that will foster ground-breaking results. By ensuring that thesis and dissertation formats align with new disciplines and pioneering types of research, including multi-modal formats, FGS is motivated to promote experiential education opportunities.
Modernizing the policies and procedures of FGS: Student-focused changes have been introduced to make graduate education more accessible. FGS is pioneering innovative concepts and practices including principled approaches to micro-credentials, non-degree studies and life-long learning.
Engaging in the Student System Renewal Program (SSRP): The SSRP initiative focuses on creating a seamless experience for students to easily plan and manage their learning journey, with personalized academic and financial supports. From Steering to Fit/Gap evaluation work, FGS has been an energetic partner in making York a truly future-oriented, student-centric and program-supportive place to study and work.
Through the support of the graduate community and the tolls provided by the University, 2022 will see an expansion on the vital work already performed. FGS is dedicated to continuously fostering collaboration and inclusivity while tackling any challenges along the way.