LA&PS Voices is York University's weekly lifestyle blog inspired by our vibrant LA&PS community. The blog offers thoughtfully written advice, resources, and opinions that centre around life as a LA&PS student- including the aspects of university life that don't always make it into the highlight reel. LA&PS Voices is written by students, for students, and is led by an editorial team committed to producing content rooted in our shared community. Check back every Wednesday for new articles!
November 23, 2022

By India Madsen If you're one of our most loyal LA&PS Voices readers, you may remember that I referred to Halloween as "the most wonderful time of the year" a few weeks ago. I wrote that one of the reasons Halloween is a great holiday is because it isn't associated with the financial stress of shopping for gifts. However, now that spooky season is behind us (*sigh*), it's time to break out your scarves, mittens, and of course, your wallet because gift-giving season is upon us. In the frenzy of gift shopping that arises at this time of year (especially around Black Friday), I urge you not to head straight to the Amazon website but to support businesses that fuel our local economy instead. Not sure where to turn for gift shopping? I've got you covered. I'll let you in on my go-to gift ideas. Candles and Soaps Although these are ...
November 16, 2022
Hollywood at York
November 8, 2022
How Remembering War Can Inform Our Efforts to Right the Future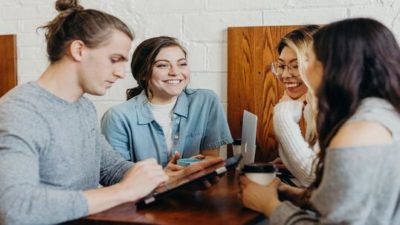 November 3, 2022
Socializing in a Personal and Professional Backdrop
Message from our Editor
Hey Lions, welcome to LAPS Voices!
I am an editor of Voices and a third-year student working towards a degree in Professional Writing here at York. (Those of you from New College may also recognize me from the pages of the New Beat newsletter).
When people think of writing as a profession, the image of someone working alone in a dark, dingy room may come to mind. But that's not all writing can be. In fact, I believe that written communication is often essential to making connections with those around us. Working on LAPS Voices has allowed me to truly feel like a part of our York community and I hope that this blog is a starting point for you to feel the same way. As an editor and content creator for LAPS Voices, I am dedicated to creating a space for our community to thrive. Showcasing your ideas and experiences is at the heart of this undertaking—so I invite you to reach out! Whether you read or contribute, I hope that Voices offers you an opportunity to connect with our LAPS community.
-India
Editor, LA&PS Voices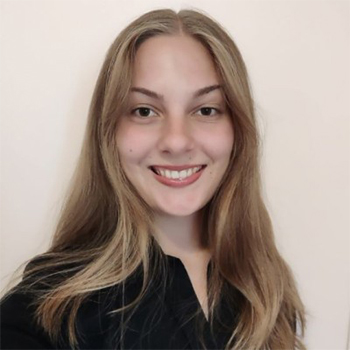 Questions?
Contact our editor at imadsen1@yorku.ca for more information.