Located in Canada's largest city, the Graduate Program in Linguistics & Applied Linguistics at York University is well known for the excellence of its faculty, students and teaching. Faculty research and supervision interests cover a broad spectrum of areas in the two offered fields of Linguistics & Applied Linguistics.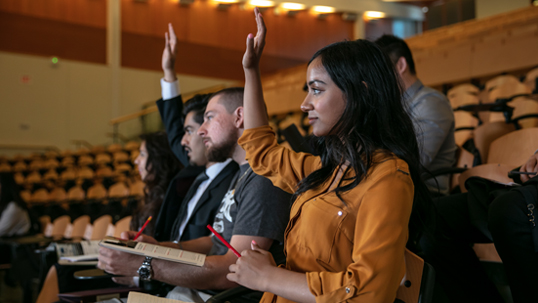 Master's Program
Take your love of linguistics and applied linguistics to the next level with our MA program.
PhD Program
Our flagship offering for students intent on pursuing advanced graduate studies.