---
Off-site Examinations Services are not available at this time.
---
Most LA&PS fully online and blended courses require formal, supervised in-class paper-based exams on campus. Students residing more than three hours travel time from the York University Keele campus (e.g. out of province/country) can contact eLearning Services to write off-site exam(s).
You qualify for an off-site exam if you:
Are enrolled in an ONLINE LA&PS course.
Reside more than three-hours travel time (one way) from the York University Keele Campus.
Are in a location where writing an exam off-site is possible. Some locations are remote and do not have exam/testing centres available. Please consult with the eLearning Services team if you think your location is remote and find out if off-site exams are available in your area.
Supply your permanent address and current address or the location address where you will be at the time of the exam.
Follow the steps below and submit your online off-site exam request form(s) at least 10 business days before your exam date.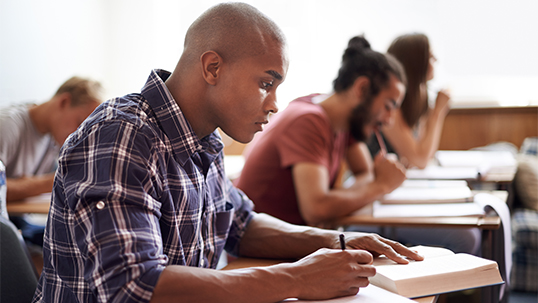 Academic Honesty
---
At the time of the off-site exam, the invigilator must make a photocopy or scan of the student's Photo YU card AND Government photo ID, to be returned with email copy & original examination documents. The ID substitute is present TWO pieces of Government Issued Photo ID if the Photo YU card is not available
Students and Invigilators will sign the Confirmation Sheet at the exam and certify that they have complied with the exam regulations; not communicating with anyone re the content/process of the exam and will not communicate/transmit/post/or record anything about the exam contents
Please review the York University Senate Policies, Procedures and Regulations on Academic Standards, Grades, Conduct of Examinations
Student Accessibility Services
---
Students registered with Student Accessibility Services can provide eLearning Services with their Letter of Accommodation which lists the student's exam accommodations (ex. Additional time, exam aids permitted). We will ensure that your off-site exam package includes the details and instructions for the invigilator. Students must also let their instructors know if they plan to use their letter of accommodation for exams. Visit Student Accessibility Services for more information.