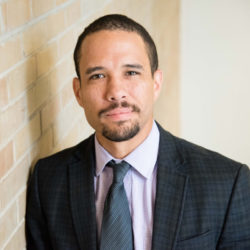 The Department of History congratulates Paul Lawrie on his new role as the Black Inclusion Advisor in the Faculty of Liberal Arts & Professional Studies.
He will:
Provide guidance and input for our community on questions related to race and equity, anti-Black racism, and Black inclusion; Chair an Advisory Committee made up of students, faculty, and staff to identify priorities and develop recommendations for action to the Dean; advise the Dean on any issues connected to hiring of Black faculty, supporting Black students, and the hiring and promotion of Black staff; advise the Dean's Office on the development of a major/minor undergraduate and a graduate degree program in Black Studies; and, liaise with the Special Advisor to the President.
Congratulations again!
Read more about his appointment in the YFile article.