The Future of learning is coming to York Region
Markham Campus will embed York University in the heart of one of the most diverse and dynamic urban communities in the province and country.
York Region spans from just north of Toronto to Lake Simcoe and includes many hectares of protected Greenbelt as well as the Oak Ridges Moraine. The region comprises nine municipalities, including the City of Markham, that make up its diverse geography, economic development and population. York Region is one of the largest business hubs in the Greater Toronto Area. It is home to two of the Toronto Region's four major business hubs, over 54,000 business establishments, 650,000 jobs, and over 500 foreign subsidiaries and growing.
Markham is Canada's most diverse community, with a rich cultural heritage, outstanding community planning services, and vibrant local environment. More than 350,000 people call Markham home. So do hundreds of corporate head offices and more than 1,500  high tech and life science companies. It's an ideal home for a community of positive change-makers, with opportunities for students and faculty to collaborate directly with employers, startups and community partners to right the future.
9
municipalities that span 1,758 square kilometres make up the Regional Municipality of York
78%
of Markham's population identifies as a visible minority, making it Canada's most diverse city
230
distinct ethnicities call York Region home
1,500+
tech and life science companies are based in Markham
York University is an innovative academic leader with a global reputation for excellence, and the new campus in Markham Centre will reinforce Markham's position as a hub for talent and a highly educated workforce. We cannot wait to open the doors!
— Frank Scarpitti, Mayor of the City of Markham
A growing and dynamic community
---
Markham Campus
Markham Campus will embed York University in the heart of one of the most diverse and dynamic urban communities in the province and country. The new campus consolidates and expands York University's already strong academic presence and community ties in the City of Markham and York Region through YSpace Markham, the IBM Learning Space as well as participation in and sponsorship of local community events.
---
Explore Markham
Enjoy all that Markham has to offer. Visit Destination Markham to discover places to visit, restaurants, local events, accomodations and much more.
---
Transportation
York Region Transit offers local and rapid transit services in all nine York Region municipalities, as well as connecting services in the City of Toronto and the regions of Peel and Durham.
---
Accessibility
Accessibility makes it possible for people of all abilities to take advantage of what Markham has to offer. The City of Markham is committed to making its services, programs and facilities accessible to people with disabilities in compliance with the Accessibility for Ontarians with Disabilities Act, 2005 and the Ontarians with Disabilities Act, 2001
---
Experience York Region
Just minutes north of Toronto, York Region is a special place, uniquely characterized by its rich cultural diversity, vibrant community life, vast green space and access to the Lake Simcoe waterfront. ExperienceYorkRegion.com is your ultimate resource for all there is to 'see and do' in York Region.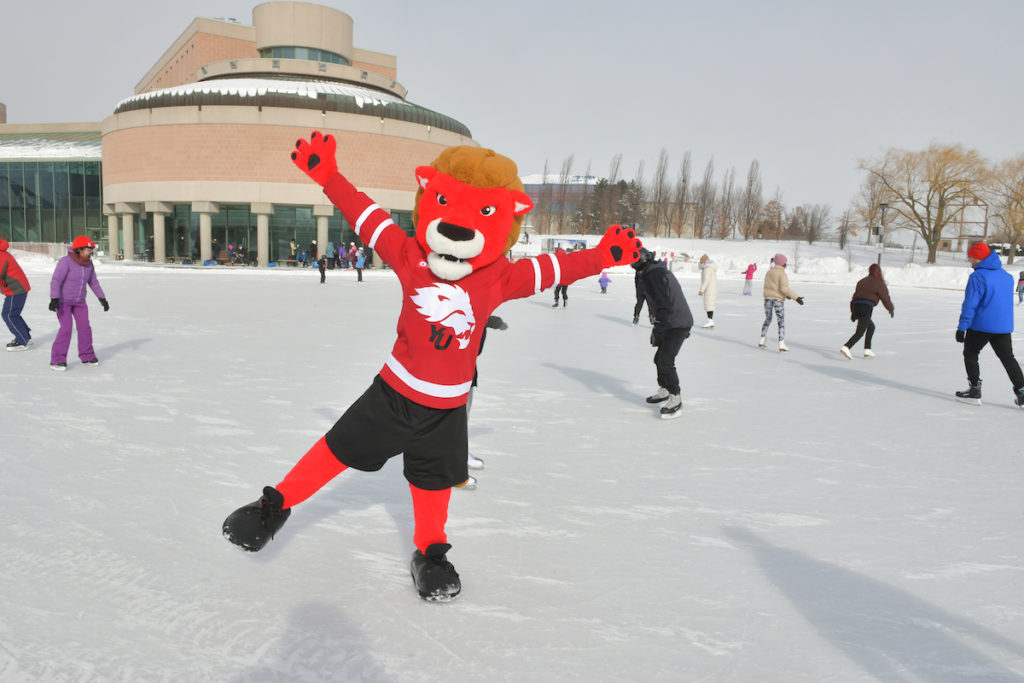 What's new
York University is a proud participant and sponsor of a number of events in Markham and York Region. Get the latest news and events for Markham Campus.