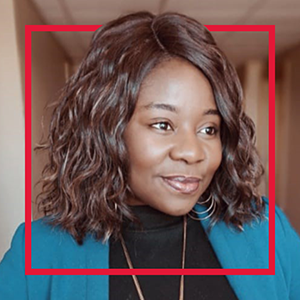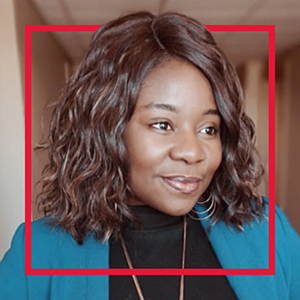 Christine Edith Dikongué (BA '14) is a start-up founder, innovation consultant, technocrat, global speaker and board member whose work has supported 40 new start-ups in Nigeria, Cameroon, Ghana and Kenya. She is also one of the youngest members of the board of directors at the United Nations Association in Canada. And she's just getting started.
Christine Edith Dikongué (BA '14) grew up in Kenya, France, Cameroon, Mozambique, and Madagascar. But when it came time to choose a university, she chose Glendon at York, not only because of its bilingual campus, but also for its focus on public liberal arts.
"Ultimately, I was charmed by its diversity as I wanted to continue to have a window to the world while being in Toronto to pursue my post-secondary education," says Christine, who studied economics at Glendon. "I arrived in Canada one month after the beginning of class, and I remember feeling very anxious to start school that late. The first people I met were Bastien Boulay (IBA '15) and Ece Deniz Aycaz (BA '14); they were instrumental in my first experience at York. They included me in their Francophone group. We ended up founding the Glendon Francophone Union together in 2012, with a mission to implement multiple cultural, social, and equity campaigns to represent Francophones in Ontario."
It was during her time at Glendon that Christine applied to the Canadian Prime Minister program and was selected to be part of a three-year project to promote leadership opportunities for young Francophone women across Canada. She also served as the president and vice-president of various African and Francophone organizations, including the Glendon African Network.
"My most memorable moment at York was participating in our student life and communities, which helped me integrate into the Canadian culture as an international student born in Cameroon," says Christine. From being elected as the president of Glendon African Network, I empowered African culture and students through professional development and awareness campaigns. I can say that I was fully engaged in my student life."
Today, Christine is a global speaker, consultant, community builder, and entrepreneur. She is the co-founder of AfricaHacks, which organizes Africa's largest tech competition – a virtual hackathon with thousands of youth, judges, and sponsors from around the world – and supports innovation across Africa. Her work has supported 40 new start-ups in Nigeria, Cameroon, Ivory Coast, Ghana, and Kenya.
"We enable connectivity, upskilling, startups creation, ideation, and innovation," she says of AfricaHacks. "We want to be the platform that accelerates Africa's technological creativity. We currently drive millennial entrepreneurs' inclusion with over 20,000 users across 10 African countries by providing innovation as a service, but also products like e-learning tech courses, boot camps, mentorships, and innovation challenges."
On the global stage, Christine speaks about innovation, smart cities, entrepreneurship, and the African potential. In 2020, she was selected as a young leader to meet former U.S. President Barack Obama, an experience she says is an ongoing source of inspiration for her.
She is currently one of the youngest members of the board of directors at the United Nations Association in Canada, which is dedicated to elevating the principles of the UN Charter and to accomplishing the 17 Sustainable Development Goals through innovative programming by engaging youth in the Greater Toronto Area. She is also completing her master's degree in Management, Innovation & Entrepreneurship at the Smith School of Business at Queen's University.
"As an innovator and driver for social impact, I have imagined, redesigned, and built innovative programs, products, and safe spaces for youth, women, entrepreneurs, global banks and brands, government, and non-for-profits," says Christine. "I continue to build communities and create opportunities and inclusion through impactful experiences that empower and advocate for youth, women, and minorities while leveraging technology as a tool for inclusion and community building."
Christine has temporarily moved back to Cameroon to be close to her parents during the pandemic, and to start some new projects. She has been invited by organizations worldwide to share her expertise in building digital communities, women empowerment, and innovation. She sees her career progressing globally in the coming years, and wants to continue contributing to the conversation on digital innovation, entrepreneurship, and policies as tools to drive social impact and the betterment of communities and economic empowerment.
To students just beginning their academic journeys, Christine's advice is to not be afraid to talk to other people, to say yes and seize opportunities, and to join clubs and student groups while at university.
"Make the most of volunteering as much as you can, which will help you select the change you want to pursue to become a changemaker."
---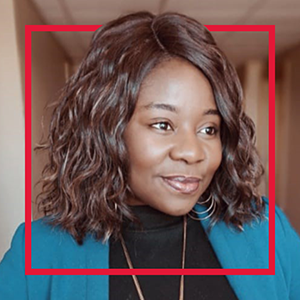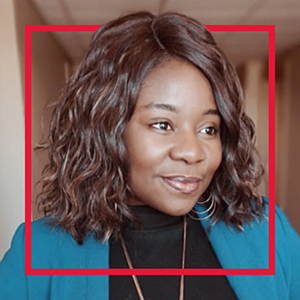 Christine Edith Dikongué (BA 2014)
Christine Edith Dikongué (BA 2014) est entrepreneure, consultante en innovation, technocrate, oratrice internationale et membre de conseil d'administration; son travail a soutenu la création de 40 jeunes entreprises innovantes au Nigéria, au Cameroun, au Ghana et au Kenya. Elle est aussi l'une des plus jeunes personnes du comité d'administration de l'Association canadienne pour les Nations Unies. Et elle ne fait que commencer.
Christine Edith Dikongué (BA 2014) a passé son enfance au Kenya, en France, au Cameroun, au Mozambique et à Madagascar. Mais quand le moment est venu de sélectionner une université, elle a choisi le campus Glendon de l'Université York, non seulement à cause de son campus bilingue, mais aussi pour sa concentration sur les arts libéraux publics.
« En fin de compte, j'ai été séduite par la diversité du campus, car je voulais continuer à avoir une fenêtre sur le monde tout en poursuivant mes études postsecondaires à Toronto », explique Christine, qui a étudié l'économie à Glendon. « Quand je suis arrivée au Canada, un mois après le début des cours, je me souviens que ce retard me rendait très anxieuse. Les premières personnes que j'ai rencontrées étaient Bastien Boulay (I.B.A. 2015) et Ece Deniz Aycaz (B.A. 2014); tous deux ont joué un grand rôle dans ma première expérience à York. Ils m'ont intégrée à leur groupe de francophones. En fin de compte, nous avons fondé ensemble en 2012 l'Union des francophones de Glendon, dont la mission était de mettre en œuvre plusieurs campagnes culturelles, sociales et d'équité pour représenter les francophones de l'Ontario. »
C'est durant son séjour à Glendon que Christine Dikongué a posé sa candidature au programme du premier ministre du Canada et a été sélectionnée pour faire partie d'un projet de trois ans visant à promouvoir le leadership des jeunes femmes francophones dans tout le pays. Elle a également été présidente et vice-présidente de diverses organisations africaines et francophones, dont le Glendon African Network.
« Mon souvenir le plus mémorable à York est ma participation à la vie étudiante et aux communautés, qui m'a aidée à m'intégrer à la culture canadienne en tant qu'étudiante internationale née au Cameroun, déclare Christine Dikongué. Après avoir été élue présidente du Glendon African Network, j'ai œuvré à la promotion de la culture africaine et des étudiants africains en menant des campagnes de développement professionnel et de sensibilisation. Je peux dire que je me suis vraiment impliquée dans ma vie étudiante. »
Aujourd'hui, Christine Dikongué est oratrice internationale, consultante, bâtisseuse communautaire et entrepreneure. Elle est la co-fondatrice d'AfricaHacks qui organise le plus grand concours technologique d'Afrique, un marathon virtuel de programmation avec des milliers de jeunes, de juges et de commanditaires venus des quatre coins du monde, et soutient l'innovation dans toute l'Afrique. Christine a soutenu la création de 40 jeunes entreprises au Nigéria, au Cameroun, en Côte-d'Ivoire, au Ghana et au Kenya.
« Nous favorisons la connectivité, le développement des compétences, la création de jeunes entreprises, l'idéation et l'innovation », dit-elle à propos d'AfricaHacks. « Nous voulons être la plateforme qui accélère la créativité technologique de l'Afrique. Nous encourageons actuellement l'inclusion des entrepreneurs du millénaire auprès de plus de 20 000 utilisateurs dans 10 pays africains en fournissant non seulement l'innovation en tant que service, mais aussi des produits comme des cours de technologie en ligne, des formations intensives, des mentorats et des défis d'innovation. »
Sur la scène internationale, Christine parle d'innovation, de villes intelligentes, d'entrepreneuriat et du potentiel africain. À titre de jeune leader, elle a été sélectionnée pour rencontrer Barack Obama en 2020, une expérience qui est une source constante d'inspiration pour elle.
Christine est actuellement l'une des plus jeunes personnes du comité d'administration de l'Association canadienne pour les Nations Unies qui se consacre à la promotion des principes de la Charte des Nations unies et à la réalisation des 17 objectifs de développement durable par le biais d'une programmation innovante en impliquant les jeunes de la région du Grand Toronto. Elle achève également sa maîtrise en gestion, innovation et entrepreneuriat à la Smith School of Business de l'Université Queen's.
« En tant qu'innovatrice et vectrice d'impact social, j'ai imaginé, repensé et construit des programmes, des produits et des espaces sécurisés innovants pour les jeunes, les femmes, les entrepreneurs, les banques mondiales et les marques, les gouvernements et les organisations à but non lucratif, explique-t-elle. Je continue à bâtir des communautés, à créer des possibilités et à favoriser l'inclusion par le biais d'expériences marquantes qui responsabilisent et font la promotion des jeunes, des femmes et des minorités tout en mettant à profit la technologie en tant qu'outil d'inclusion et de renforcement des communautés. »
Chrisine Dikongué est retournée temporairement au Cameroun pour être proche de ses parents pendant la pandémie et pour démarrer de nouveaux projets. Elle a été invitée par des organisations du monde entier à partager son expertise en matière de création de communautés numériques, d'autonomisation des femmes et d'innovation. Elle voit sa carrière progresser à l'échelle internationale dans les années à venir et souhaite continuer à contribuer à la conversation sur l'innovation numérique, sur l'esprit d'entreprise et sur les politiques en tant qu'outils d'impact social, d'amélioration des communautés et d'autonomie économique.
Christine Dikongué conseille aux étudiants et étudiantes qui entament leur parcours universitaire de ne pas avoir peur de parler aux autres, de dire oui, de saisir des occasions et de s'inscrire à des clubs et des groupes étudiants pendant leurs études.
« Faites autant de bénévolat que possible, car cela vous aidera à sélectionner le changement que vous souhaitez poursuivre pour devenir des artisans du changement. »
---