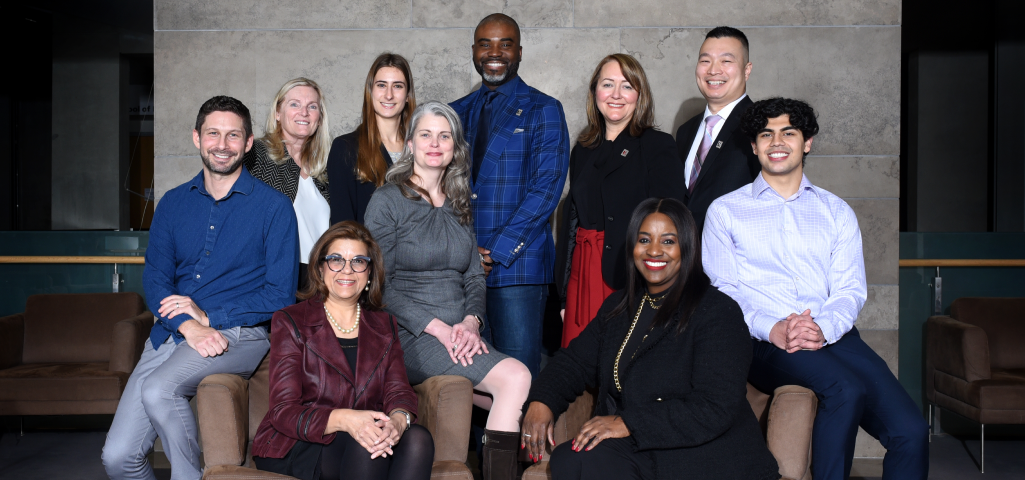 Working together to build the future
The York University Alumni Board (YUAB) consults with the University's president and University Advancement on a range of issues, ideas and plans. We provide strategic advice, counsel, philanthropic engagement and network-building to enhance York's reputation, encourage giving, and increase student engagement.
"Here at York, we have a global network of engaged, enthusiastic alumni. And as some of our most valuable community members, we want them to participate in and help shape our future."
— Julie Lafford, Executive Director, Alumni Engagement
Current YUAB Members
The YUAB has up to eighteen members with diverse backgrounds and careers. Members have two-year terms, and we meet up to four times per year and participate in subcommittees.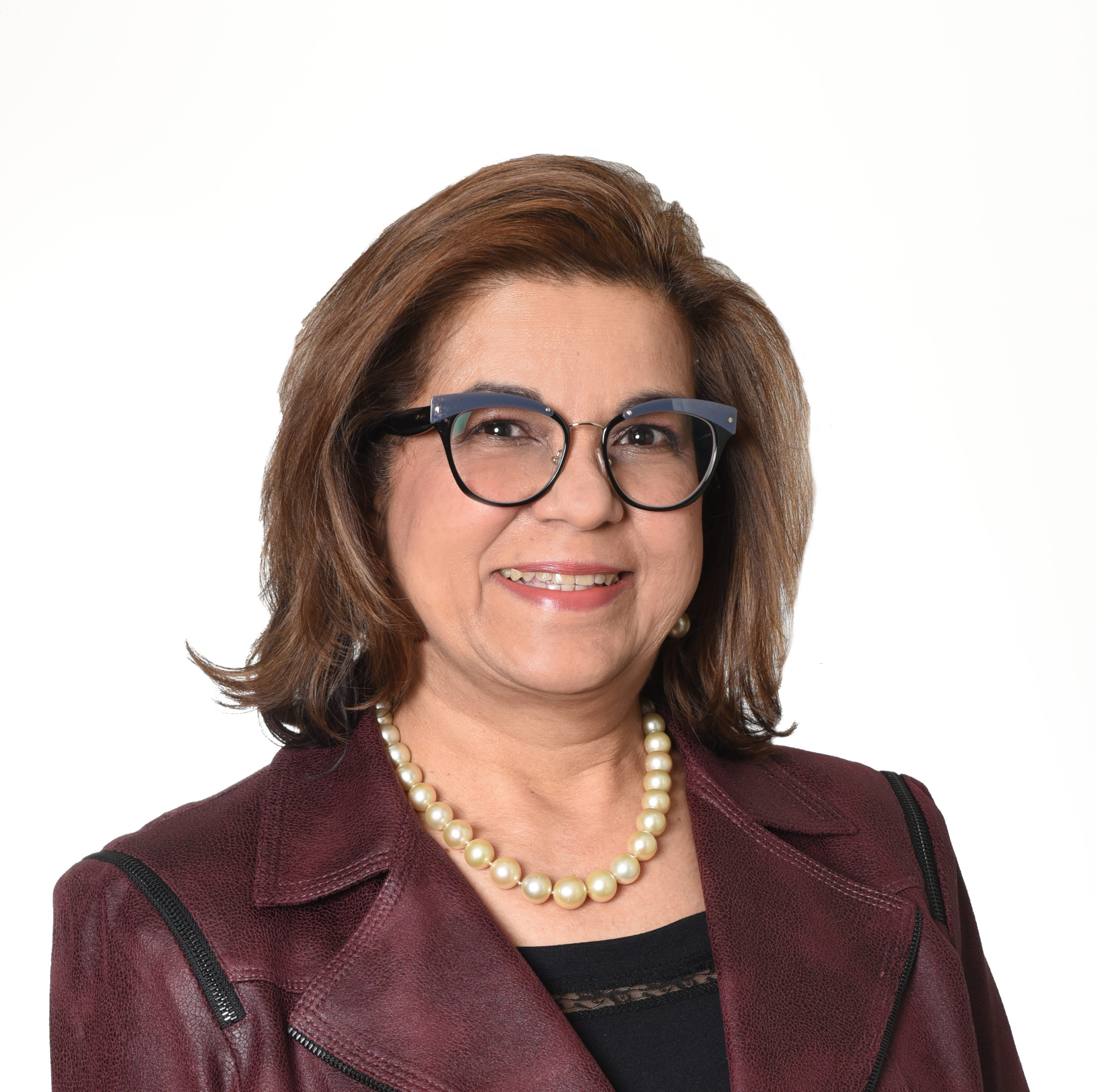 Sham Madhok (BComm '89)
Chair, December 2021 to Present
A trusted Board member and C-suite advisor, Sham Madhok (BCom, 89) has 30 years of global experience, during which she held multiple leadership roles in risk, governance, finance, M&A, and sustainability. A long-time York University champion, Sham believes the University's rich curriculum sparks critical and lateral thinking and encourages access to all.
Sham was the National Risk Management Partner at PwC, for the Deals business in Canada and the Caribbean. Her expansive risk leadership role included value creation, corporate finance, M&A, infrastructure, restructuring and enterprise risk matters.
Prior to her risk role, Ms. Madhok established and led PwC's Federal Government Infrastructure practice, was the Ontario Infrastructure leader and the National Healthcare Infrastructure leader. She is known for her commitment to social justice, sustainability and the public good, demonstrating those values as a pioneer in the financing and delivery of complex infrastructure projects, successfully advising on projects valued at more than $40 billion.
A proud York University graduate, Sham is a member of the York University Board of Governors and is a past board member of North York General Hospital and Canadian Hearing Services. She is a graduate of Harvard Business School Women's Leadership program and holds the ICD.D designation from the Institute of Corporate Directors. In 2017, she was recognized by the Canadian Board Diversity Council as one of Canada's Diversity 50 board candidates. In 2022, Ms. Madhok was honoured as a Fellow Chartered Professional Accountant (FCPA, FCA).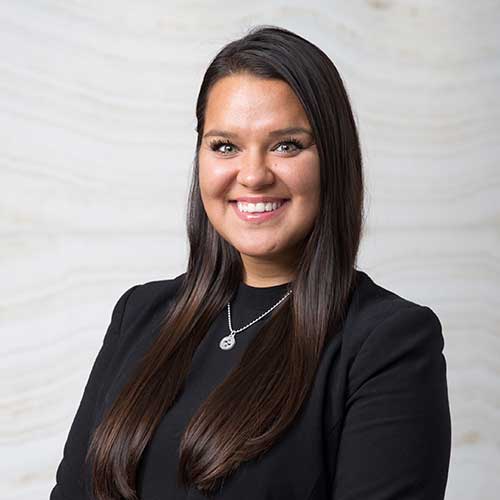 Krystal Abotossaway (BHRM '13)
Member, Networks Committee
Krystal Abotossaway is a proud member of Aundeck Omni-Kanging First Nations and Chippewas of Rama First Nations. She serves as President of the Aboriginal Professional Association of Canada (APAC) — a membership-based and leadership-focused organization that connects, supports, and promotes outstanding leadership within the Aboriginal Professional Community. Krystal is also involved in diversity programs at TD to recruit and retain top talent enterprise-wide.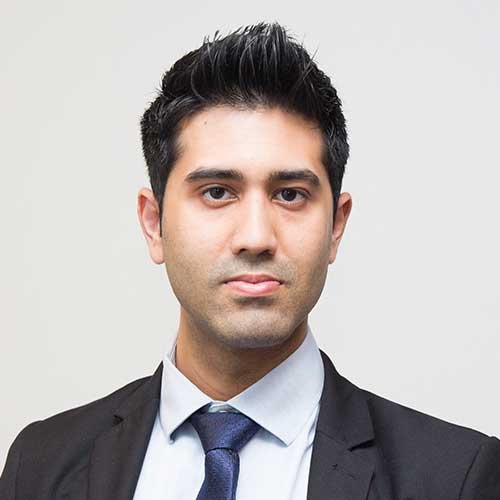 Ali Badruddin (BBA '09)
Chair, Networks Committee
After serving for four years on the Networks Committee, the YUAB is pleased to welcome Ali Badruddin as a board member.
Ali brings a wealth of experience in student engagement and strategic planning. Since 2015, he has worked as a Management Consultant with StrategyCorp. Prior to this, Ali was an entrepreneur who built his own independent consulting practice. His projects included working with C-level executives in the financial, travel, and public sector; assisting them with developing global strategy, business model transformation, and company-wide cost reduction. Ali graduated from York in 2009 with a Bachelor of Business Administration from the Schulich School of Business, where he served as Vice President of the Student Government, board member of the Faculty Council, and founder of Schulich's premier student think tank.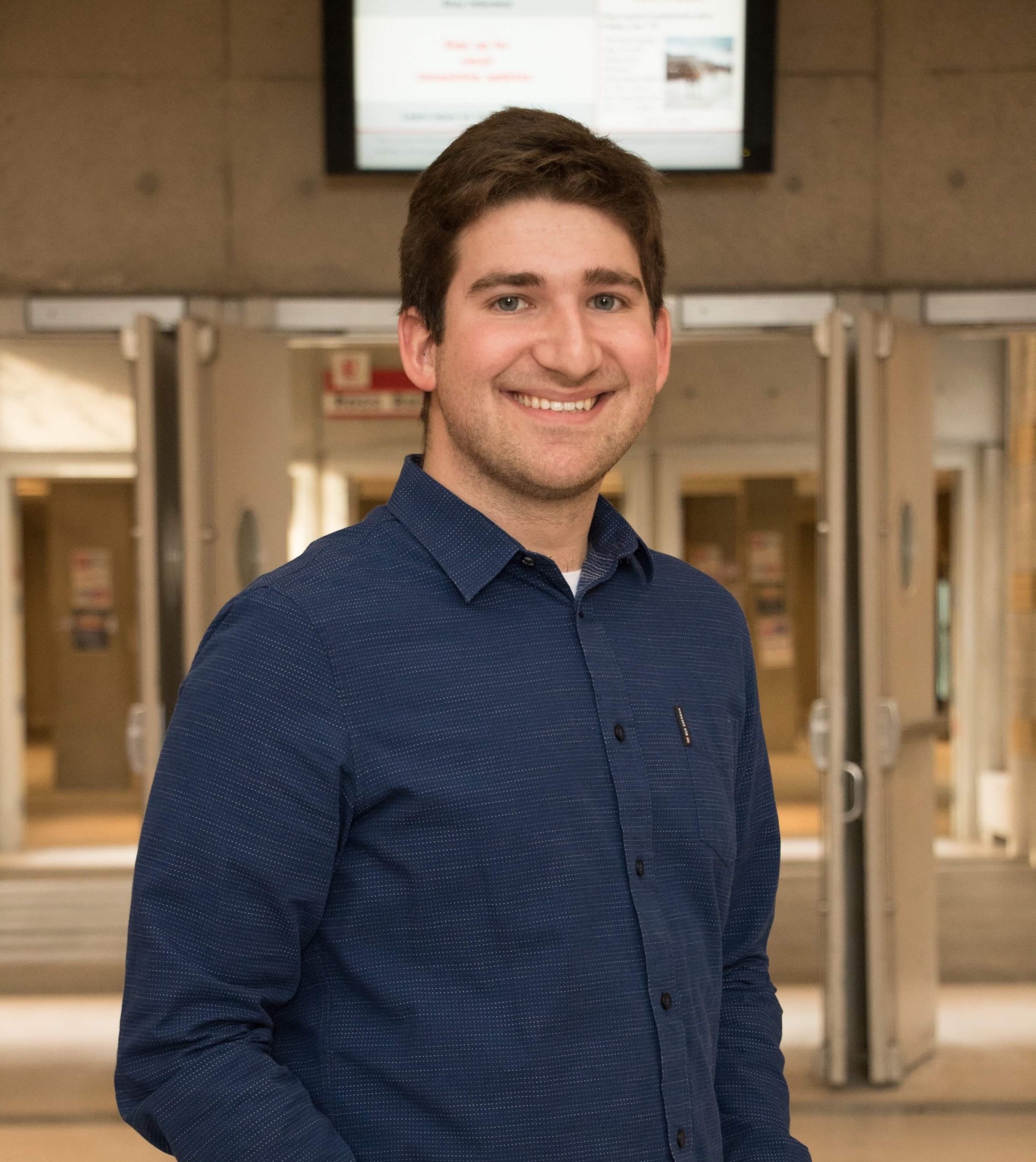 Jonathan Clodman (BEd '19, BA '19, MEd '20)
Member
Jonathan Clodman is an Elementary Teacher in the Toronto District School Board. His work with children and youth extends through a variety of classroom, camp, and community experiences, including the boards of two community-based children's non-profits.
An alumnus of York's Psychology and Education programs, Jonathan spent much of his first two degrees as a proud President's Ambassador, Health Ambassador, Student Senator, and President of the Faculty of Education Students' Association. He was awarded the Cornerstone Leadership in Action Award and the Faculty of Education Award for Community Work.
Now pursuing a Master of Education, Jonathan serves as a YUAB student representative, the founding chair of the Education Alumni Network, and the graduate student representative on the Faculty of Education Council and governance committees.
Completing his third York degree, Jonathan can be heard joking about how York just can't seem to get rid of him.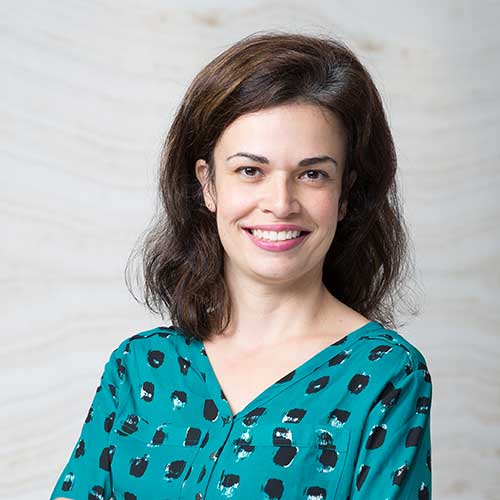 Michelle Dagnino (BA '02, MA '03, LLB '06)
Member
Michelle Dagnino is a social entrepreneur, lawyer, public speaker and expert on youth engagement, generational change, and human services design for populations facing multiple and/or complex barriers.
Michelle is currently the Executive Director of the Jane/Finch Community and Family Centre, a social services agency in West Toronto, dedicated to supporting the local community through service delivery and resident capacity-building. The Jane/Finch Centre has undergone a three-year strategic transformation leading to a targeted focus of moving the over 15,000 residents we serve annually out of poverty. Through an ongoing process of human-centred service design throughout our program areas, the Jane/Finch Centre is demonstrating impact to provide people the skills and opportunity to improve their economic and social mobility. Prior to this, Michelle held positions as the Canada Director for Ashoka's Youth Venture, Executive Director of Youth Action Network, and was in private practice with one of Canada's leading labour and human rights law firms.
Michelle is the recipient of the YWCA Young Woman of Distinction award, and was named by The Globe and Mail and the Women's Executive Network as one of Canada's Top 100: Most Powerful Women. The Toronto Star called her "a woman to buoy the soul", and Maclean's magazine named her one of Canada's top 30 under 30. Michelle works with Lura Consulting as a Senior Engagement Consultant on neighborhood impact and strategic change initiatives.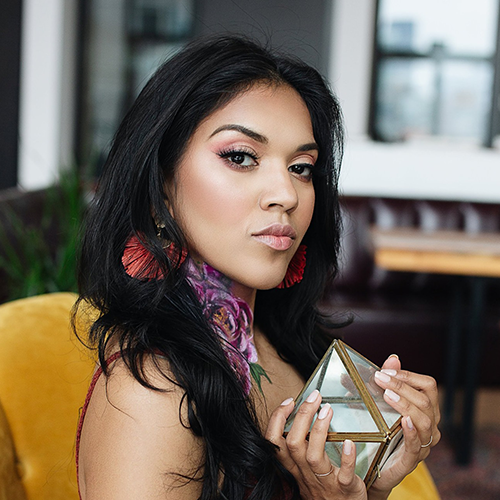 Sarah Devika Sumnauth (BES '11)
Vice-Chair, Scholarships & Awards Committee
Sarah Devika Sumnauth began her career working in eco-friendly retail, while finishing up her degree at the Faculty of Environmental studies.  She gradually built her skills as a Buyer for one of North America's largest organic grocers, Whole Foods Market.  From there, she leaped into the world of entrepreneurialism and kickstarted her cosmetics brand Urban Minerals, a line of vegan and cruelty-free mineral cosmetics, built for diverse skin tones.  She has gladly lent her knowledge and skills to the York University community, as a workshop facilitator for the Change Your World summit, speaker at the FEUC Dean's Brunch and volunteer with students in the TASTE program – Take a Student to Eat.
Sarah has built her brand Urban Minerals up into an award-winning platform, having won North America's Best Cruelty-Free Business award and Best Vegan Lipstick, and she partners with local women's shelter, Sistering Drop-in, to create gift sets for women in need.  She also partners with Toronto Community Housing in their entrepreneurship program B3 Be Build Brand as a co-facilitator, helping to breathe life into new businesses and teach about sustainability and social enterprise.  In her most recent role, Sarah has branched out to work with a Canadian Sales Agency and Distributor as a Sustainability Manager, where she is excited to build a thriving eco-friendly sales model from the ground up.
Michael Eubanks (BA '93)
Chair, Nominations and Governance Committee
Michael Eubanks is the Senior Vice President and Chief Information Officer of the LCBO, and has more than 25 years of entrepreneurial and technology experience. Michael's extensive experience also includes past positions as the President of Smart Toronto and Vice President of Information Technology E-commerce and Operations at the Retail Council of Canada. He is currently a member of the Board of Governors for North Toronto Soccer Club, The Canadian Club of Toronto, and the Impakt Corporation.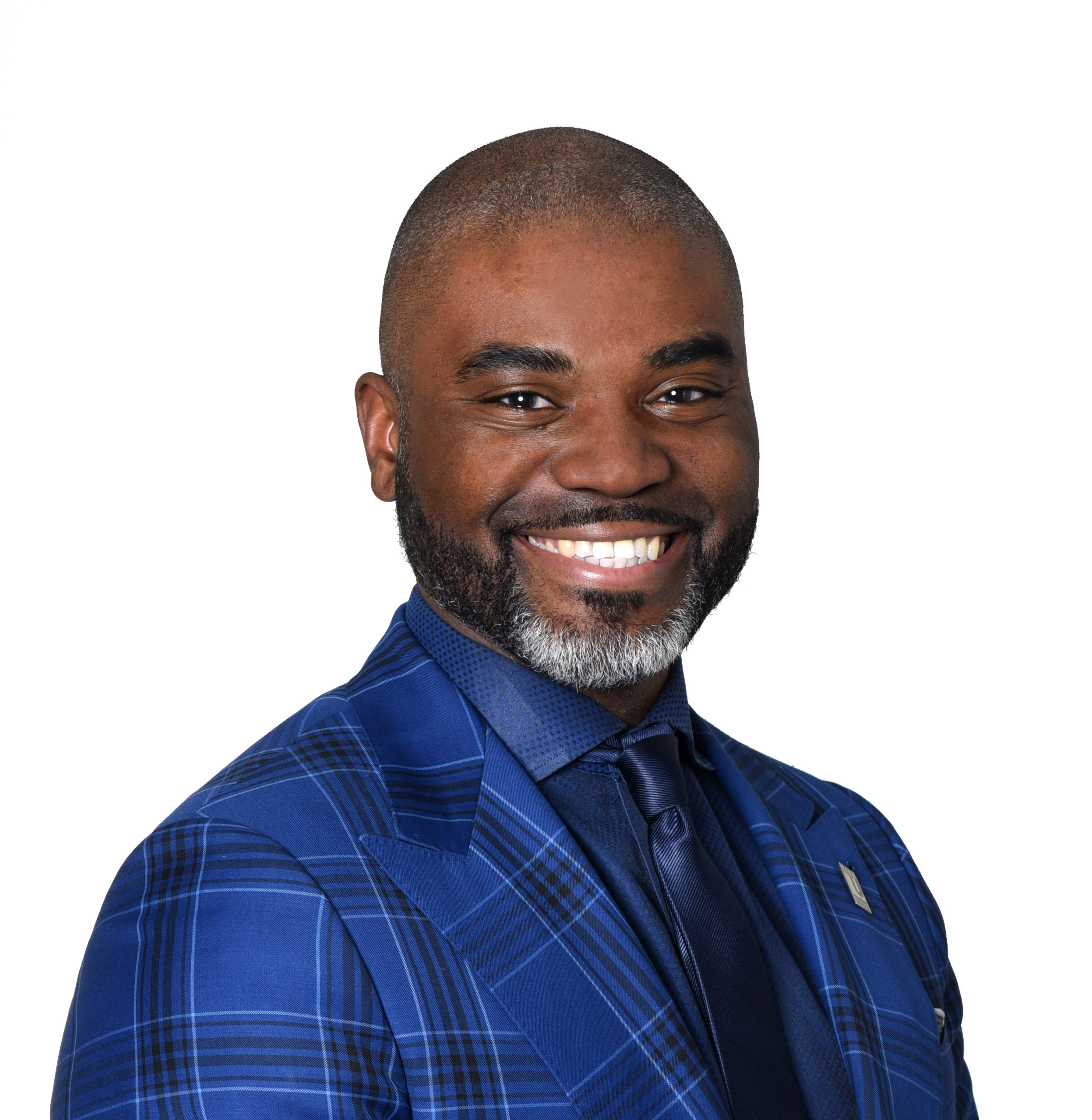 Chinedu Ezemenari (BA'05)
Member, Networks Committee
Chinedu Ezemenari is a staffing industry professional, and entrepreneur. He's worked with small, medium and large industrial, and corporate organizations to help with their human capital management and talent acquisition. He's also the founder and managing director of CE CLOTHIER, a luxury fashion label based in Toronto. His designs have been featured in GQ, Vogue, and Vanity Fair. In 2018 he was named the "Best Canadian Men's wear Designer" at the African Fashion Industry Awards. And in 2021, he was one of the recipients of the "Black Designers of Canada Award of Excellence."
Chinedu credits many of the enriching experiences he's had, to being a York grad. While at York, he was a member of the York Lions Football Team, the YFS (York Federation of Students), and YUBSA (York University Black Students Association). Most importantly, he met his wife and life partner while at York, and today, they are proud parents to two beautiful daughters.
Dennis Garces (BA '92)
Vice-Chair, Networks Committee
Dennis is a serial entrepreneur, having been involved in several start-ups and has been a part of several successful public and private acquisitions. He has held numerous leadership roles over the past three decades. As a senior executive in the entertainment industry at PolyGram, Universal, Sony Music and BMG Music US and Somerset Group Global, Dennis has played pivotal roles in a multitude of global artists and was involved with brands as Much Music's MuchDance and Big Shiny Tunes as well as MTV Party To Go, American Idol and the Grammy Awards music series.
As President of his corporation, he currently works as a Strategic Advisor to a number of US, Canadian and European publicly traded and private companies.
Dennis supports the entrepreneurial spirit through his work with Upper Canada College's, Common Ties Mentorship program, as well as his role as a mentor for several start-ups through Futurepreneur, a non-profit organization helping Canadians become business owners with loan financing, mentoring and business resources.
Dennis holds an Honors BA in Creative Writing/English Lit with a minor in Economics and Psychology from York University.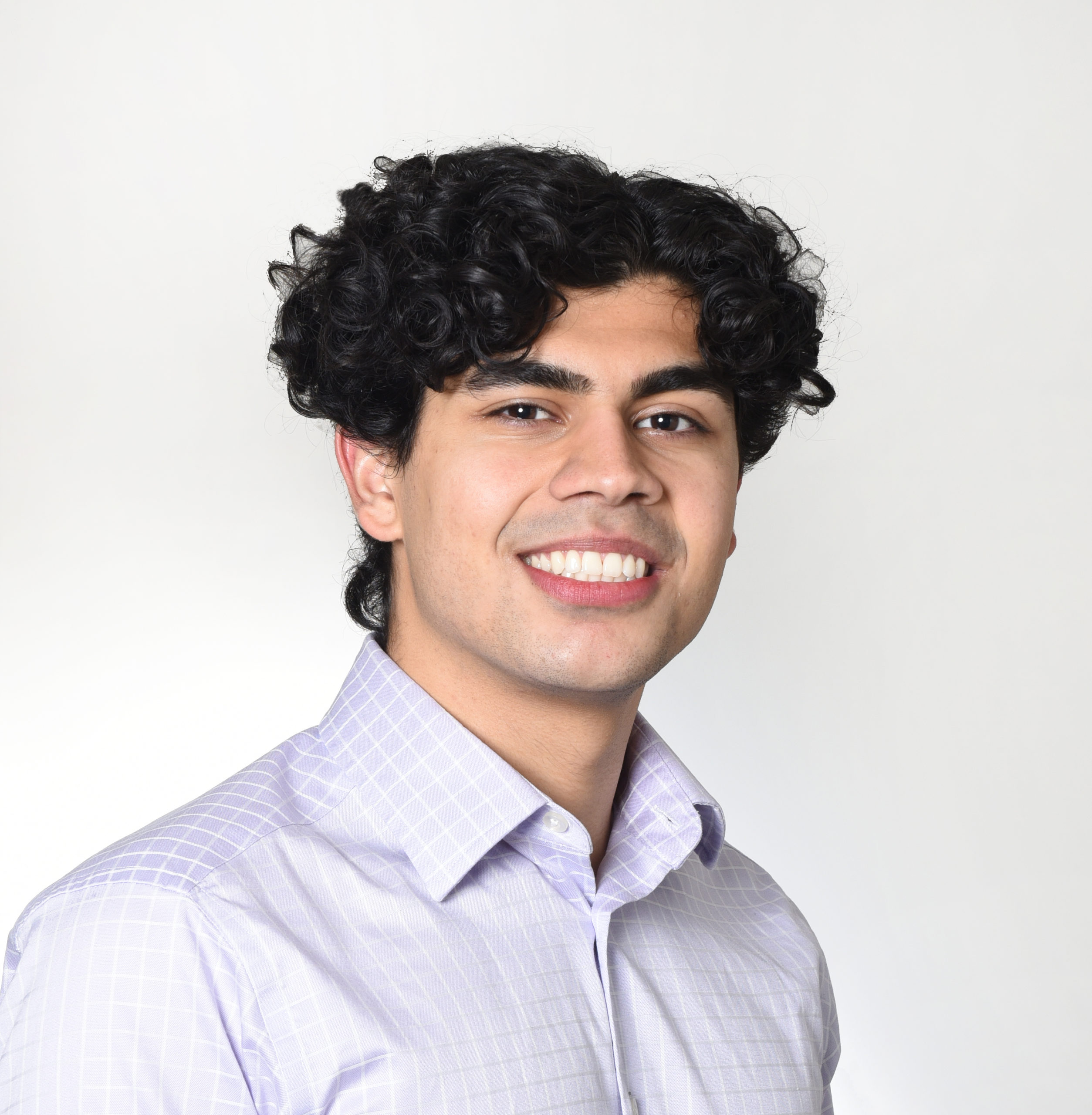 Ali Bashar
Member, Student Representative
Ali is a third-year honours Biology student at York University. Ali has served on several committees including the Committee on Examinations and Academic standards (CEAS) for the Faculty of Science and University Tribunal (UT). He has also held a variety of positions in student clubs including Bethune College Council, Biology Society, Chemistry Society, and Canadian Cancer Society. As a firm believer in the student voice, Ali excels in his roles by facilitating communication with the student body. He has previously worked with professionals on a variety of projects at the University of Toronto, North York General Hospital, and the University of Pittsburgh. On his time off, you may find him volunteering with the local food bank or learning a new hobby. 
Ivan Ho (BASc '07)
Member, Mentorship Advisor
As a Strategic Partner Manager at Google, Ivan carries 14 years of digital marketing, advertising sales & partnerships experiences across Asia and in Canada. He's passionate about technologies and innovations which are the key motivators for him to pursue a career in driving digital transformation for his business partners. He strongly believes having an empathic and consultative approach to business partnerships is the key to succeed in the tech industry.
Outside of work, Ivan has a strong passion in career coaching. He has been a designated mentor, regular panel speaker and guest lecturer at various universities in Hong Kong and Toronto since 2016. Ivan shares digital trends, innovations and tech companies' culture, helping students who are interested in pursuing a career in the tech sector to navigate their academic and career paths to reach their professional and life goals.
Ross McMillan (BA '01)
Vice-Chair, December 2021 to Present; Member, Nominations and Governance Committee
Ross is a proud York alumnus, currently the Director, Student Services, Engagement and Libraries at St. Lawrence College. Ross has dedicated his professional life to supporting student engagement and success, in his previous role as the Director of Student Community & Leadership Development at York he led one of Canada's largest central student affairs units where he mentored student leaders and new staff. Ross continues to serve as a Fellow of McLaughlin College and as a Board Member on the York University Student Centre Board of Directors.
In recognition of his work, Ross has received numerous university and professional association awards.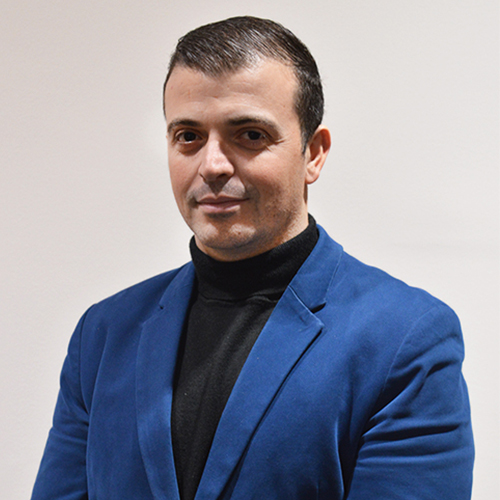 Abdullah Merei (BASC '09, MBA '15)
Member, Scholarships and Awards Committee
Currently serving as Senior Director, Engineering at Evertz Microsystems Ltd., Merei is leading the design, development, marketing and full deployment of industry-changing products and solutions for major broadcasting/media networks around the world.
Abdullah earned his degree in Computer Engineering from the Lassonde School of Engineering in 2009, graduating first in his class with distinction, and his MBA at the Schulich School of Business in 2015. His long list of accomplishments include: receiving the Allen Berg Award in 2007 and 2008, and being awarded a gold medal from the Ontario Society of Professional Engineers. Merei was also the recipient of the inaugural Alumnus of the Year at the annual Lassonde Awards in 2015 and the 2017 One to Watch York University Bryden Award.
In his spare time, Merei seizes the opportunity to remain active and engaged. He is a mentor and role model to a number of Lassonde undergraduate students and also volunteers by mentoring start-ups in the technology industry.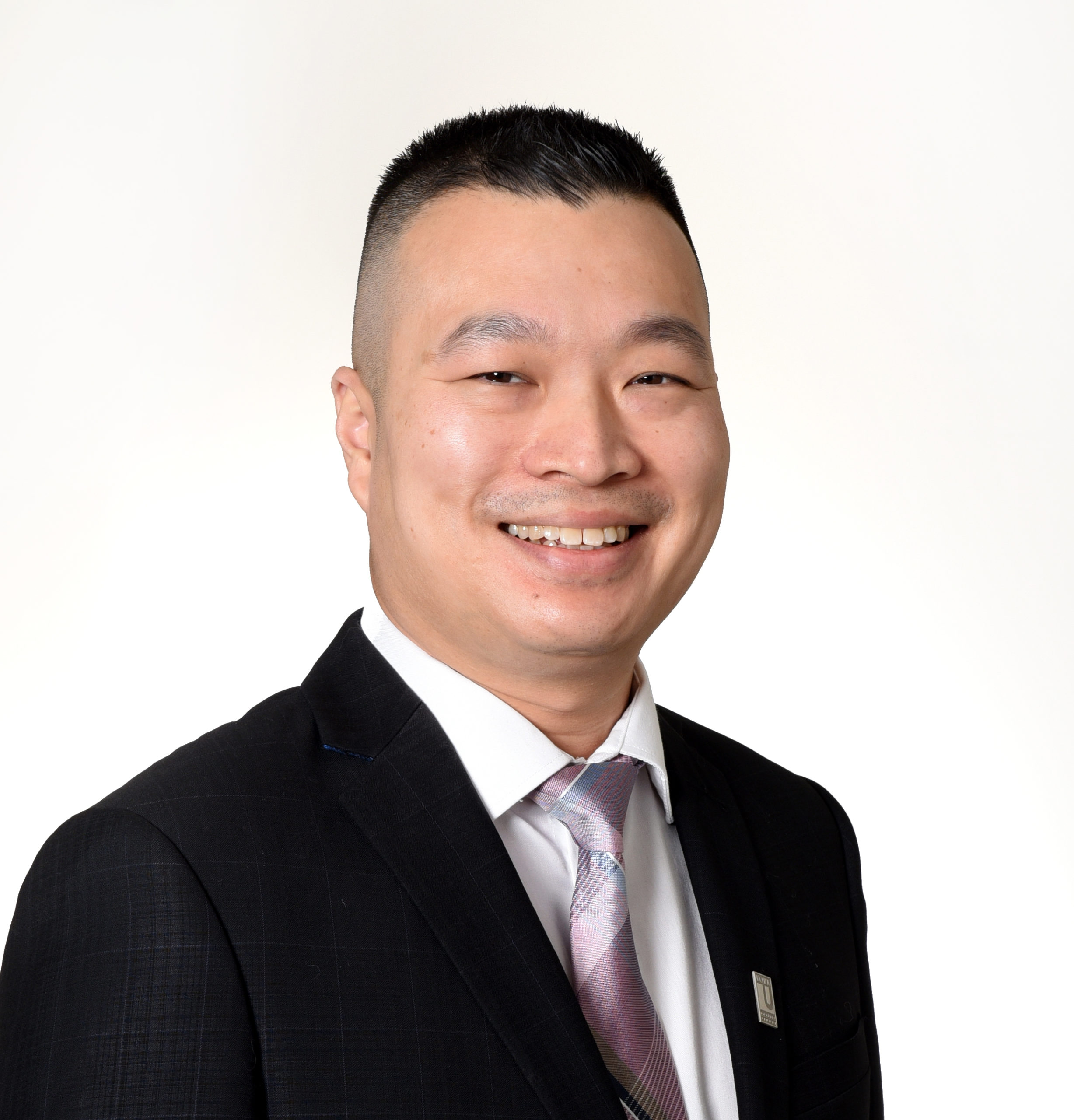 Paul Nguyen (BA '04)
Member, Scholarships & Awards Committee
Paul Nguyen is an award-winning activist and filmmaker from Toronto's Jane-Finch area. In 2004, he created Jane-Finch.com to change negative stereotypes about his community.
He is a public speaker and media commentator on race, crime and youth issues.
Paul is a recipient of the Paul Yuzyk Award for Multiculturalism, William P. Hubbard Award for Race Relations, Heritage Toronto Award, Canadian Ethnic Media Association Award, National Ethnic Press Award and the Ontario Medal for Good Citizenship.
In 2012, Paul was presented the Queen Elizabeth II Diamond Jubilee Medal by the Governor General and Prime Minister at Rideau Hall for 'fighting stereotypes and acting as a role model and mentor for at-risk youth'. He is recognized as 1 of 25 Notable Canadians of Asian heritage by the Government of Canada.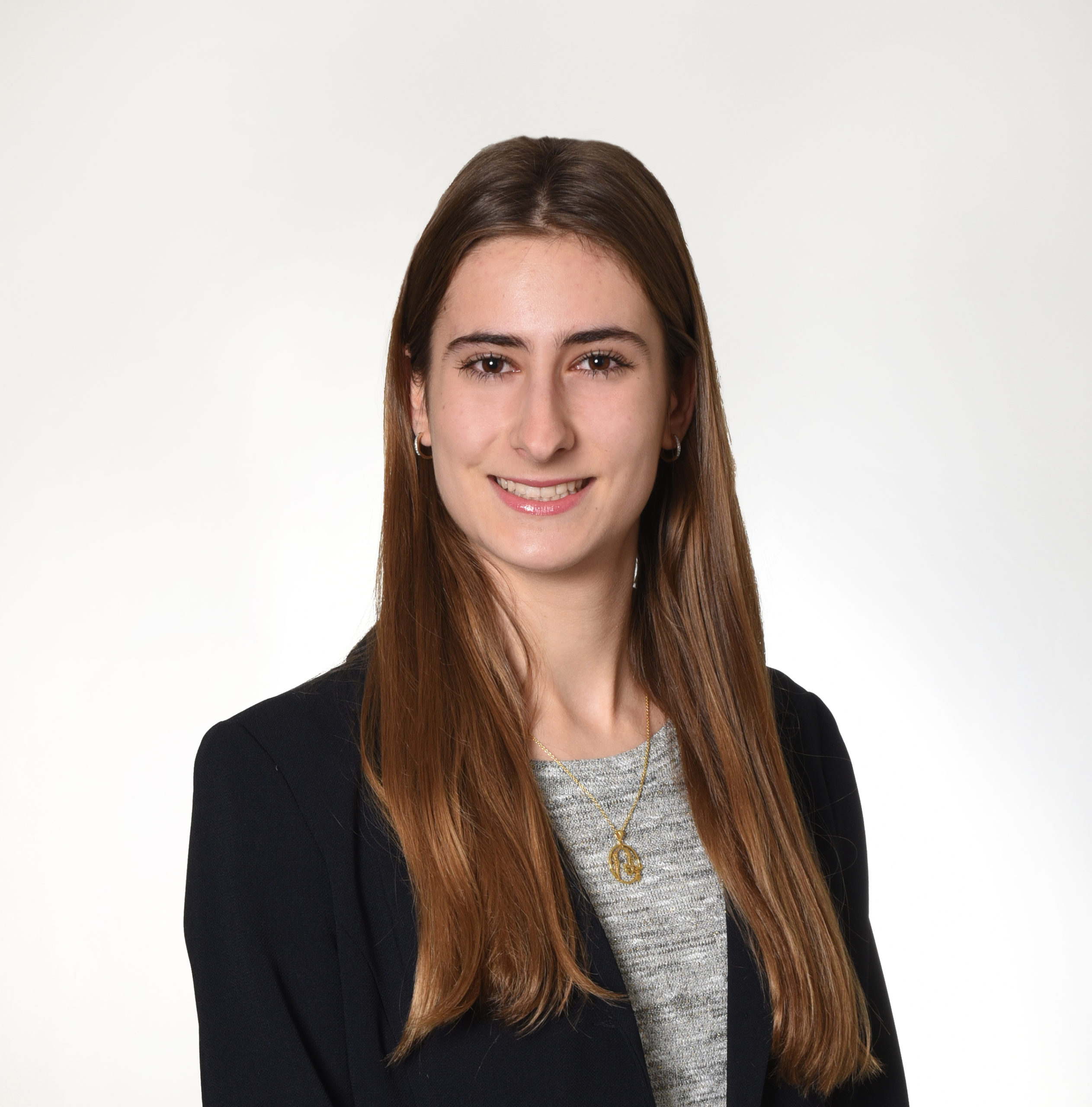 Taline Apelian-Sutor
Member, Student Representative
Taline is a first-year Biology student pursuing her degree with the Faculty of Science. She is currently a Class Representative for Bethune College and a member of the Science Student Caucus. Outside of school, Taline operates a French tutoring business and finds great fulfillment in helping her students strengthen skills and gain confidence in their second language. She can also be found playing volleyball at York, practicing the piano, hiking, swimming, and exploring the great outdoors.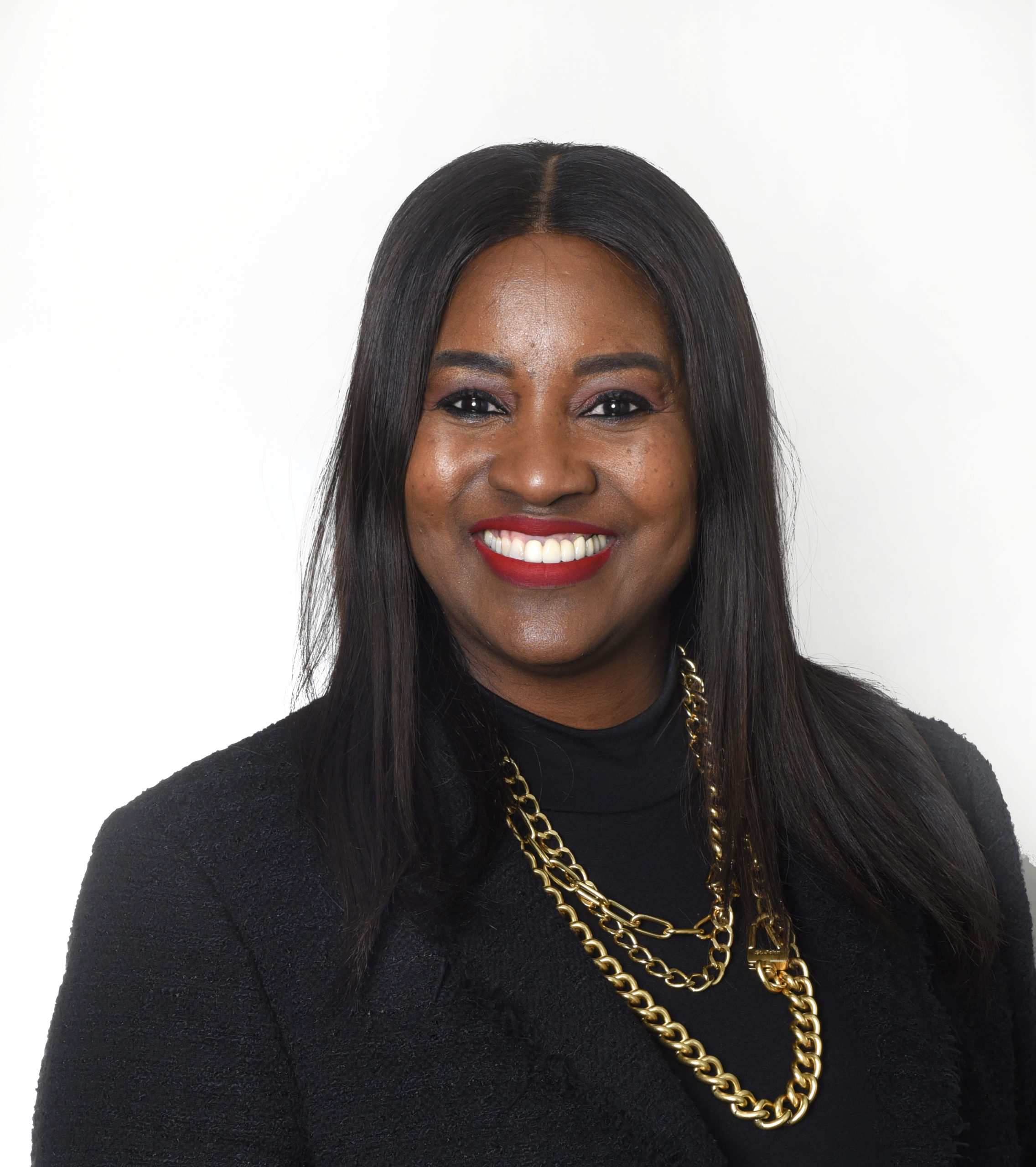 Nadine Spencer (BA '94, BA '04)
Chair, Scholarships and Awards Committee
Nadine Spencer is the CEO of BrandEQ Group Inc, a global marketing and communications agency that specializes in brand development and market growth strategies. She also serves as President of the Black Businesses and Professional Association (BPPA)—a non-profit, charitable organization that addresses equity and opportunity for the Black community in business, employment, education, and economic development. She has over twenty-five years of experience in marketing and brand management. She has also held senior positions in several organizations, including Director and Producer of The Delicious Food Show by Food Network.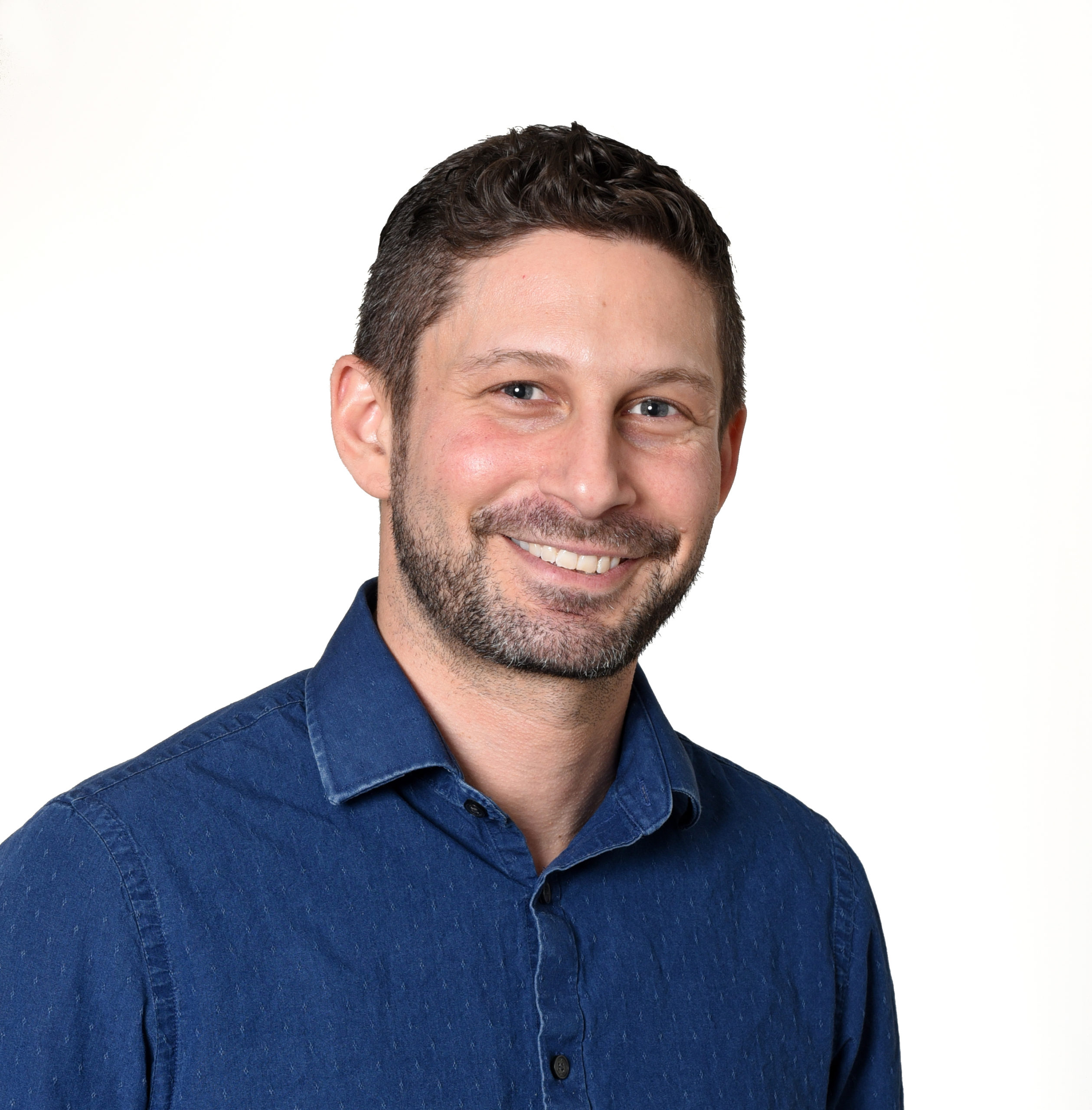 Daniel Steinfeld (BBA '04)
Member, Senate
The ex-chief financial officer and vice president of sales for the Toronto Argonauts Football Club, Steinfeld currently operates Grasp Consulting, a strategic consulting firm dealing with business expansions and modeling projects spanning three continents. Steinfeld is a chartered accountant and has made a career out of relationship building and using a unique background to serve clients and colleagues at the highest level. Steinfeld is also a licensed realtor and is practices real estate in the Greater Toronto Area.
Outside of his professional life, Steinfeld mentors young professionals, speaks at conferences and teaches in several business settings. In addition to his role on the YUAA Board, Steinfeld sits as a senator on York University's Senate. He also advises several university organizations on budgeting, responsible management and sponsorship.
Daniel lives in Woodbridge, Ontario, and is married as well as father to four future York alumni.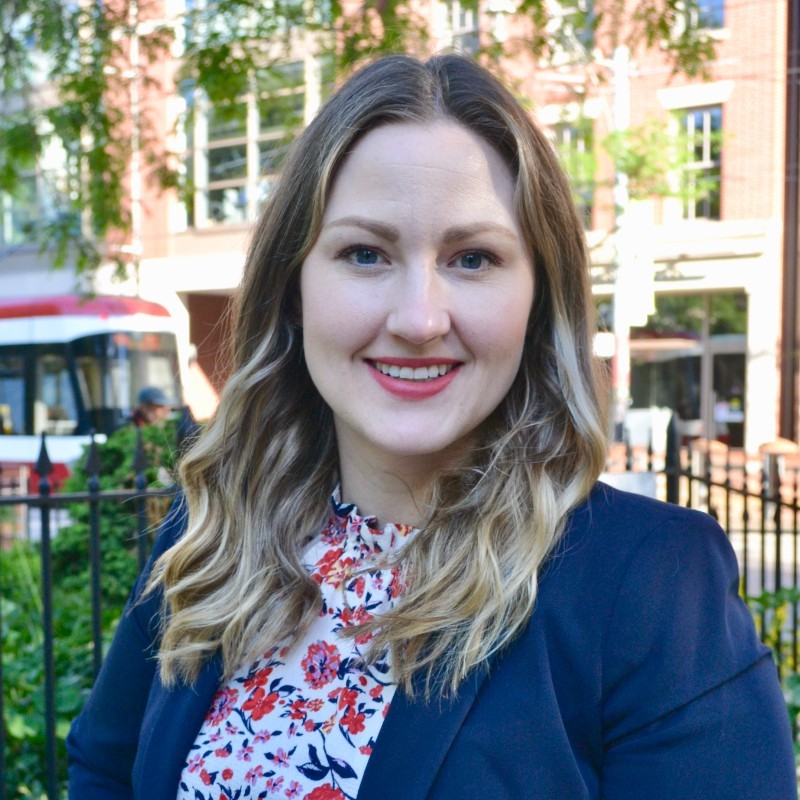 Kailey Vokes (BA '11)
Member, Scholarships and Awards Committee
Kailey is a strategic public policy leader and trusted executive advisor with over a decade of combined experience in government and the financial services industry.
Prior to joining StrategyCorp, Kailey was Director of Policy, Major Projects to Ontario Premier Doug Ford where she played a central role in shaping provincial planning policy, the provincial transportation network, and the delivery of major infrastructure. In the Ford government, she also served in senior roles with the Ministers of Transportation and Finance. Among other accomplishments, she led the development of significant reforms to Ontario's heavily regulated auto insurance system, oversaw the establishment of the Financial Services Regulatory Authority, and crafted legislation to build infrastructure faster.
Before joining the Ontario government, Kailey worked in public affairs for a major insurance provider and held political roles in the Government of Canada. She also has deep roots in the Ontario PC Party and with the federal Conservatives, having managed local campaigns and helped organize province-wide conventions.
Kailey holds a Bachelor of Arts with Honours in Political Science and a Bilingual Certificate in Public Administration and Public Policy from Glendon College at York University, as well as a Master's degree in Political Management from Carleton University.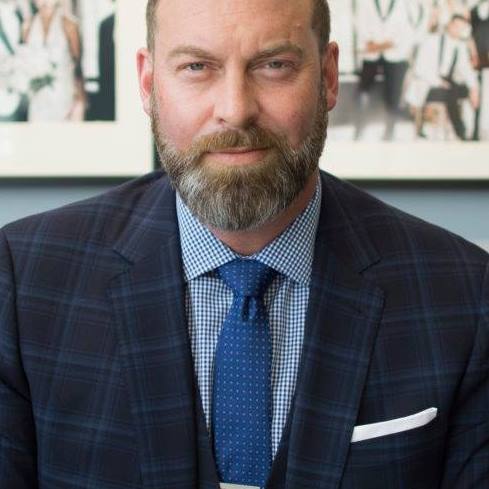 Drew Green (BA '97)
Member
Drew Green is President and Chief Executive Officer of INDOCHINO, growing the brand by over 600% between 2015- 2022, delivering nine figures in revenue in 2018, currently with 86 showrooms across North America and operations globally. Mr. Green has been recognized as Entrepreneur of the Year by Ernst & Young, US Retailer of the Year, Innovator of the Year, along with other awards during his career. Through his family office DREWGREEN.CA INC., Mr. Green has become a mentor to dozens of Canadian entrepreneurs, becoming a founder, chairman, and/ or a shareholder in dozens of private and public companies that drive innovation and growth, including Riverdale Rentals, Pineapple Financial, Apollo Insurance, Parvis Invest, OR Collective, Yourika, Cloudrep AI and Between Co., a company founded by York University alumni. Drew served as a Director at The Scarborough Hospital Foundation for many years, and has established the Drew Green Thunderbird Award at the University of British Columbia and The Drew Green Lions Award at York University, providing student-athletes at both institutions with scholarships.