Young Alumni Ambassador Program
The Young Alumni Ambassador program connects York's young alumni leaders and their fellow grads.
By partnering with the Alumni Engagement team, we innovate to expand the reach of our vibrant young alumni community.
Meet our Young Alumni Ambassadors for 2019-2020
Daniel Audisho, BAS '17 | LinkedIn
Kevin Cao, BHRM '18 | LinkedIn
Shelby Crawford, BSW '18 | LinkedIn
Mikhaela Gray, BA '14, MEd '18 | LinkedIn
Navjot Kaur, BA '18
Meagan Ferriss, BA '19 | LinkedIn
Natalia Frelek, BHS '12, BHS '17 | LinkedIn
Natasha Kanji, BBA '18, MAcc '19 | LinkedIn
Alam Khandwala, BAS '17 | LinkedIn
Arthika Patmanathan, BA '19 | LinkedIn
Melinda Phuong, BEd '15, BA '15, Med '18 | LinkedIn
Nishal Shah, BES '18 | LinkedIn
Interested in getting involved?
Contact Nicole Light, Senior Alumni Engagement Officer at nlight@yorku.ca or 416-736-2100 ext. 44101.
---

Stay in touch: Update your info
Whether you're a student or one of our alumni, don't miss out on news from York Alumni & Friends! Sign up for the Alumni Matters newsletter and update or change your info and communications preferences today.
This is your Impact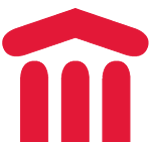 Volunteer
Use your experience, build your network and keep connected to help York students and alumni.
Find Opportunities
Share your story
York alumni are making an impact. Inspire others by sharing your story.
Start Sharing