Our monthly York U Alumni News e-newsletter (formerly Alumni Matters) has great stories about alumni and community members, with stories about upcoming activities you might want to join. It's an easy way to find out about events, opportunities and campus news, and stay in touch with York! To make sure you're on our email list, make sure to update your contact information and communications preferences.
June 2022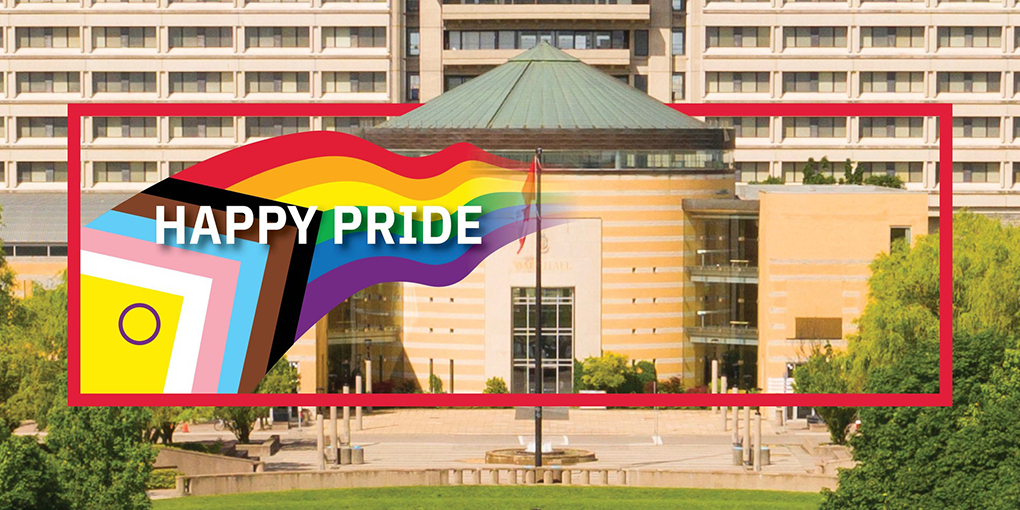 Celebrate Pride Month with York
York University is proud to celebrate Pride Month, a time to support 2SLGBTQIA+ communities in their historic and current struggles for equality, and celebrate the contributions these communities have made to York's values of equity, diversity, inclusivity and social justice. We encourage you to join us for the many Pride events taking place at York throughout the month of June.
Honouring National Indigenous History Month
June is National Indigenous History Month is an important time for settlers to honour and celebrate Indigenous history. It is also an opportunity to learn about and engage with Indigenous knowledges, languages, practices, and ways of being, and their importance to both York and Canadian society.
Read the full statement from President Rhonda Lenton, Sheila Cote-Meek, Vice-President Equity, People & Culture and Susan D. Dion, Associate Vice-President, Indigenous Initiatives.
For more campus news and alumni stories read the most recent issue of York U Alumni News.
---
Archive