For alumni and friends
Since our inaugural voyage in 2018, we have worked to create educational travel opportunities so York U alumni and friends can explore, learn, and grow together.
In 2023 and 2024, we are excited to provide even more value driven experiences for York U travellers. We hope you'll enjoy what we have in store, with a selection of at least 8 unique itineraries and experiences to choose from -- to be shared here as we firm up the details of each.
To stay up to date on the latest trips being offered, watch for emails, or better yet, register with Alumni Perks and download the app today. Be sure to turn on your notifications!
A reminder too, that our tour operators are chosen carefully based on many considerations, an utmost important one being their support for sustainable travel practices, be it their commitment to small group sizes, choosing green properties, engaging local community members as inspectors, experienced guides, and experts in fields of interest, and more. Our tour operators help to build communities by forging positive relationships with the communities they visit. However, we all leave footprints everywhere we go, and this is a very real concern for us and our travellers. Please see the Sustainable Travel and York U section below for information on how you can go about purchasing carbon offsets using the York U Alumni Educational Travel matching program.
For further information on the alumni travel program, please contact:  Melanie McLean, Affinity Business Planner, Alumni Engagement, York University at mcleanm@yorku.ca
2023 - 2024 Trips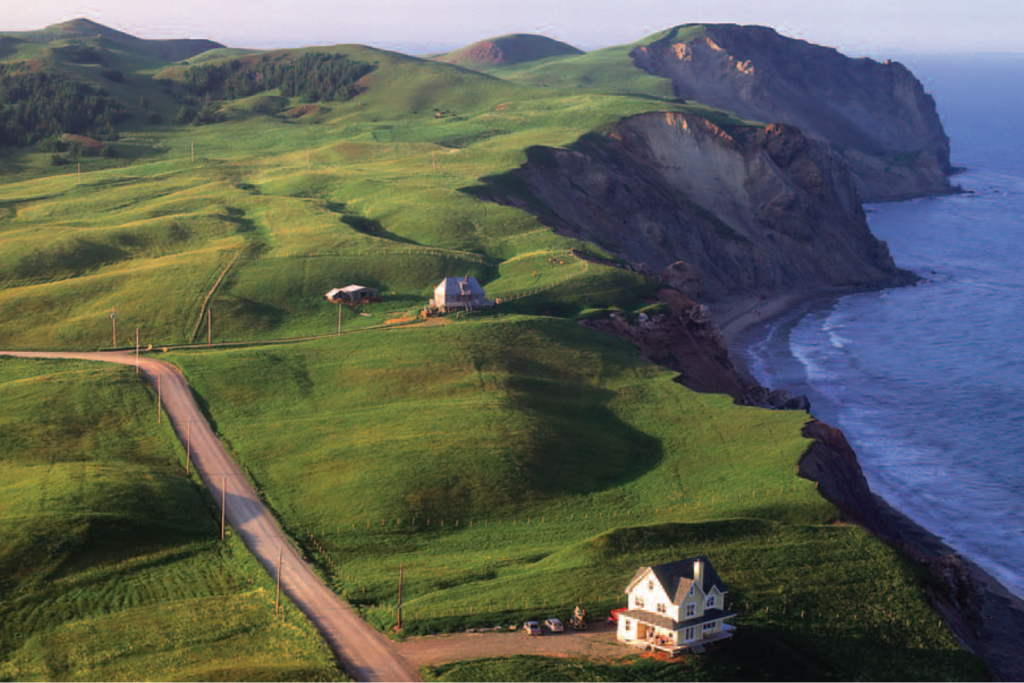 The Magdalen Islands: Remote Outpost of the St. Lawrence
September 24 - September 30, 2023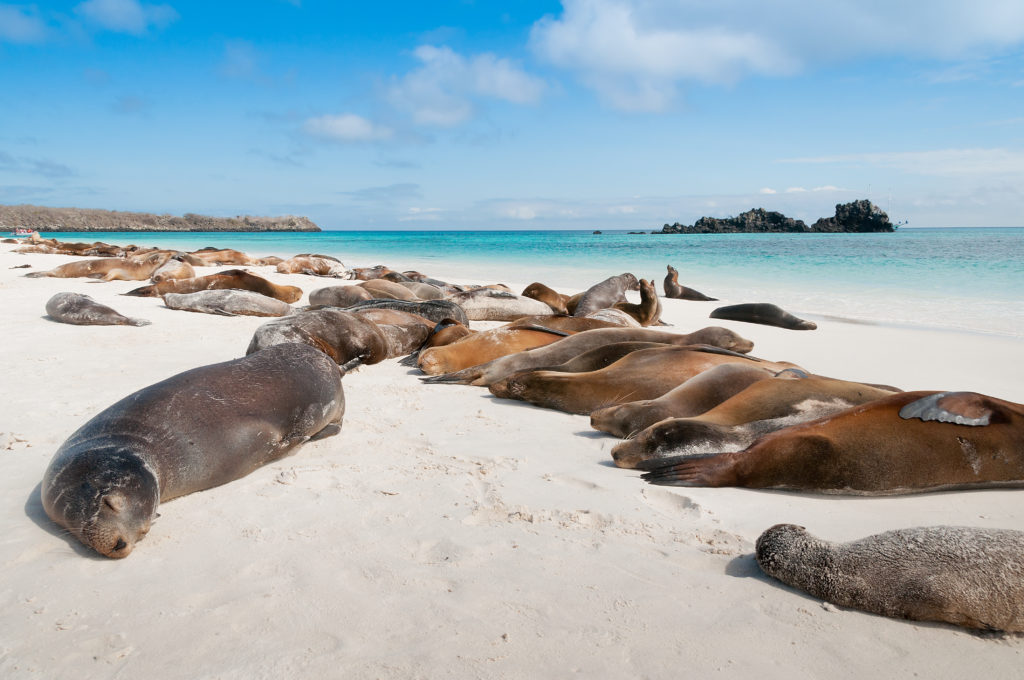 The Galapagos Islands III Alumni Expedition
SOLD OUT - October 23 – November 2, 2023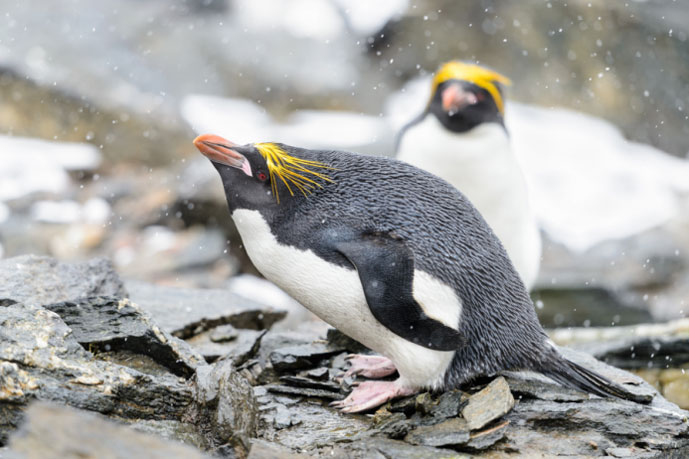 Antarctica with the Falklands and South Georgia
Our Travel Partners
Toronto, ON | 1-866-760-1987 or alumni@glpworldwide.com
GLP Worldwide offers a cultivated selection of experiences for the sophisticated Canadian traveler. Every adventure will be a journey through history, culture, and landscapes.
Toronto, ON | 1-800-387-1483
or travel@worldwidequest.com
Worldwide Quest offers a series of small group tours led by experienced and engaging leaders designed to enrich and inform in some of the world's most fascinating regions.
Chicago, IL | 1-800-922-3088 or information@gohagantravel.com
Gohagan & Co. develops and operates deluxe group travel programs for North America's most prestigious museums, colleges, universities, and cultural institutions.
For further information on any of our partners, please contact:
Melanie McLean | Affinity Business Planner, Alumni Engagement, York University | mcleanm@yorku.ca
Sustainable Travel and York U
We all leave footprints everywhere we go. We love to follow footprints in the sand or in the snow but the footprints we do not want to follow are the ones we hear most about today—carbon footprints, or emissions. As a leader in sustainability, we are committed to reducing our carbon emissions and being carbon neutral on or before 2049. Learn more about York's commitment to carbon neutrality. In keeping with the University's commitment, we continue to work with our travel partners to make sustainable choices and strategies when planning itineraries, stays, and local activities.

OFF-SETTING YOUR TRIP
We encourage travellers to consider purchasing carbon offsets. Use this free Carbon Footprint Calculator from Sustainable Travel International to understand your footprint.
For our travellers who wish to purchase offsets to minimize the climate impact of their journey, York U will match their purchase. Please contact Melanie McLean directly at mcleanm@yorku.ca to get further details. Some restrictions do apply. 
Travel Insurance
All travelers are strongly advised to purchase travel insurance before final payment is required by the tour operator. Looking for a travel insurance option? Check out York U Alumni services and benefits partner, Manulife Financial Travel Insurance, to see if it is right for you and your travel insurance needs.
Canadians travelling abroad are encouraged to consult Global Affairs Canada for up-to-date travel advice and advisories, as well as information on travel health and safety by visiting travel.gc.ca.
Frequently Asked Questions (FAQ)
Armchair Travel Webinars
All-Canadian alumni armchair travel sessions
Together with other Canadian alumni groups and our trusted travel partner Worldwide Quest, we learned about the wonders of the world from our homes. Each experience was designed to feed your curiosity and provide content curated and delivered by experts in their fields. We hope you enjoy this selection of webinars.
Remote Newfoundland and Labrador:
A history in five stops
Newfoundland and Labrador's rich history matches its natural beauty. Sean Cadigan will use five places that will be visited during an upcoming trip organized by Worldwide Quest – Deer Lake, Gros Morne National Park, L'Anse aux Meadows, Red Bay, and Battle Harbour – as illustrations of aspects of European colonialism and settlement, the development of the cod fishery, and twentieth-century modernization in the region's history.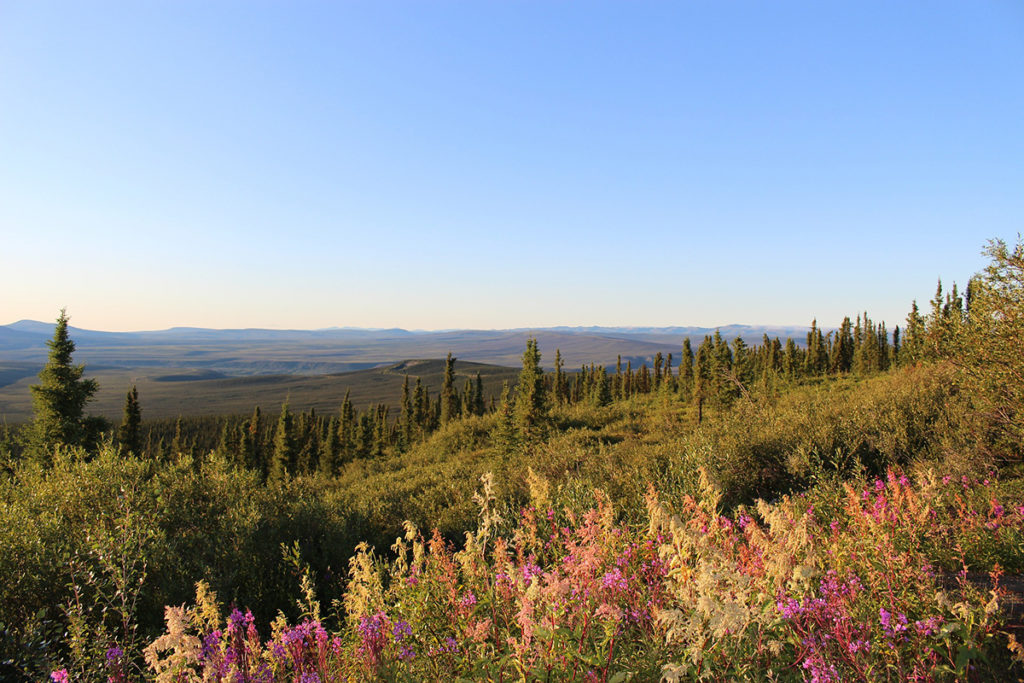 The Yukon Advantage: How and why the Yukon is a great place for archaeology
In recent decades, the Yukon Territory has found itself on the cutting edge of the some of the most unique archaeological and paleontological research in North America. Join retired Yukon archaeologist Greg Hare as he provides an overview of archaeological research in the territory, highlighting some of the most significant sites and discoveries and explores the evolution of the discipline.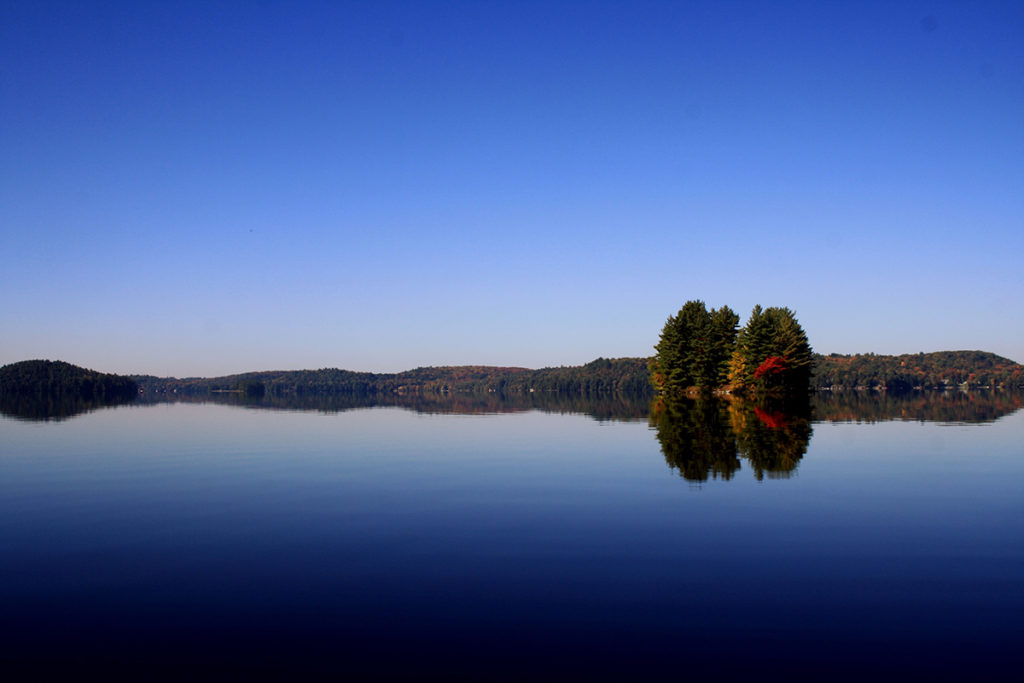 Nature Hotspots in Canada with
author Debbie Olsen
Debbie Olsen collaborated with a small group of nature writers to assemble the new book 150 Nature Hot Spots in Canada: The Best Parks, Conservation Areas and Wild Places. She's visited every province and territory in Canada on her quest. In this webinar, learn more about some special place you may or may not have heard about and that you should place on your Canada hotspot list!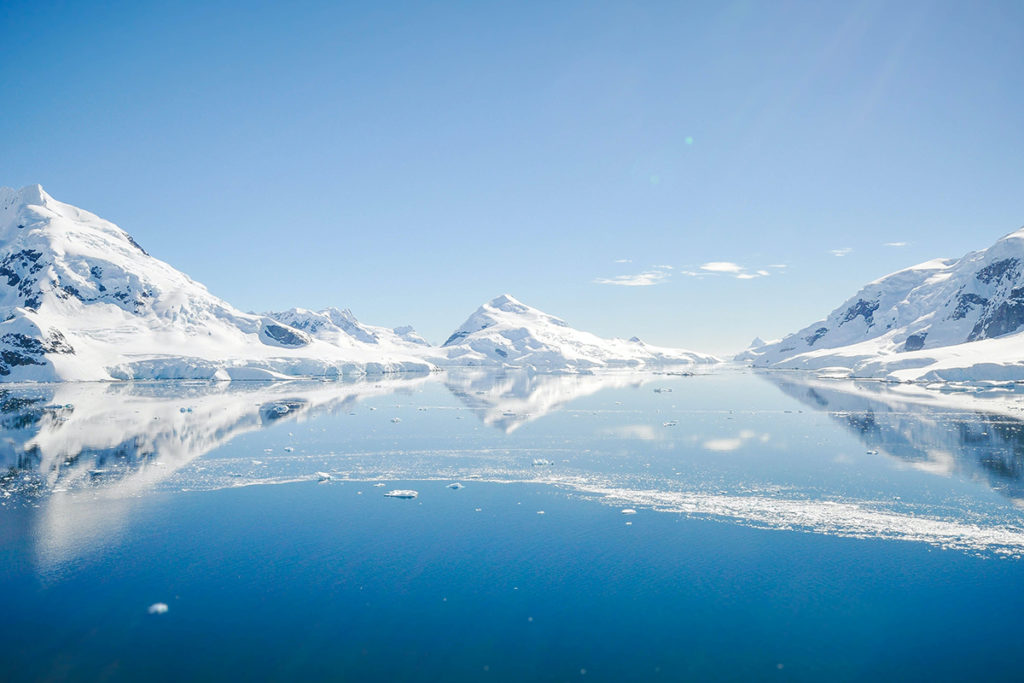 No one owns Antarctica:
Why does that matter?
Antarctica is a continent of extraordinary politics. Over six decades of international cooperation in the Antarctic has meant balancing issues of contested sovereignty, safeguarding security and environmental protection, and advancing scientific research in Antarctica for the benefit of all humankind. So what's at stake to ensure this continues?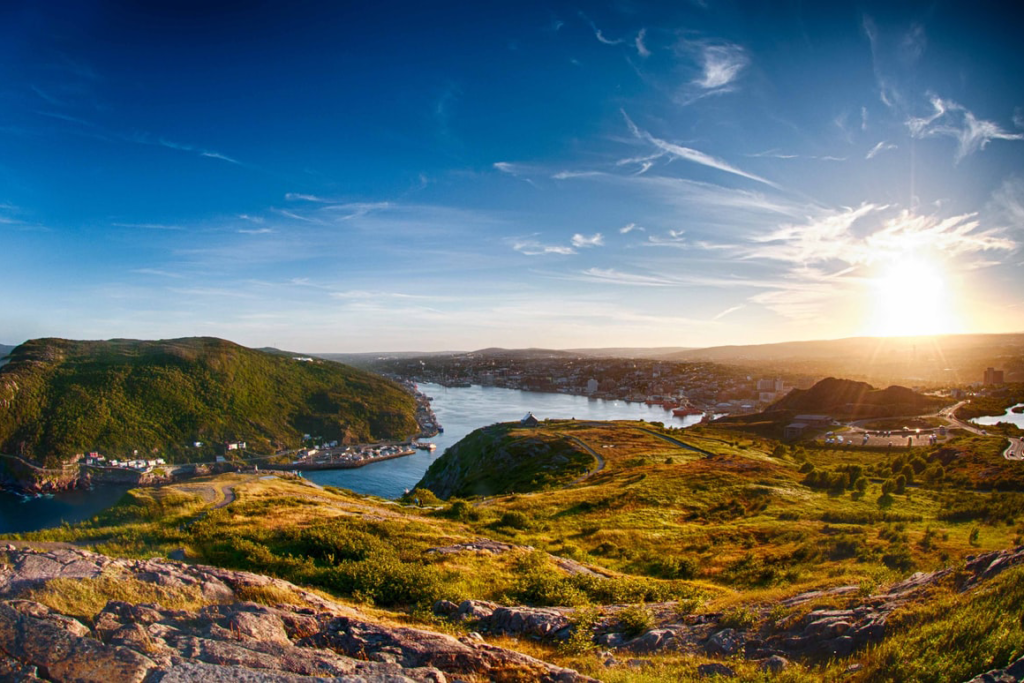 The Literature of Newfoundland
Travel across Newfoundland through the literature written on and about this province. Explore the southern shore on the pages of Michael Crummey's Sweetland. Travel up the Avalon Peninsula with Wayne Johnston in The Colony of Unrequited Dreams. Reflect on the descriptions of the natural environment offered up in these works and consider the challenge of writing about place, of transforming singular natural beauty and unique cultures into words.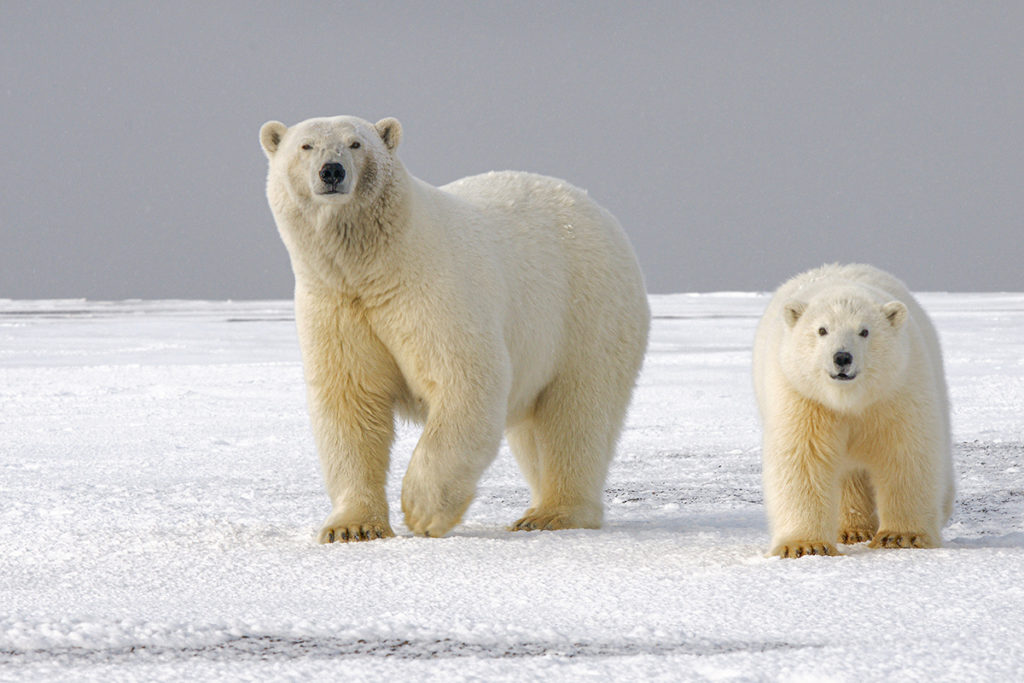 The Polar Bear: Forever icon of the Canadian North?
Polar Bears are rightfully touted as emblems of the Canadian Arctic. However, a significant population also lives far below the Arctic Circle along the shores of Hudson Bay. In this special webinar presented by the Canadian university alumni community, Dr. Marty Obbard will introduce us to Polar Bear biology, discuss his field work with this species on Hudson Bay, and address questions of its long-term survival in a changing climate.
Past Trips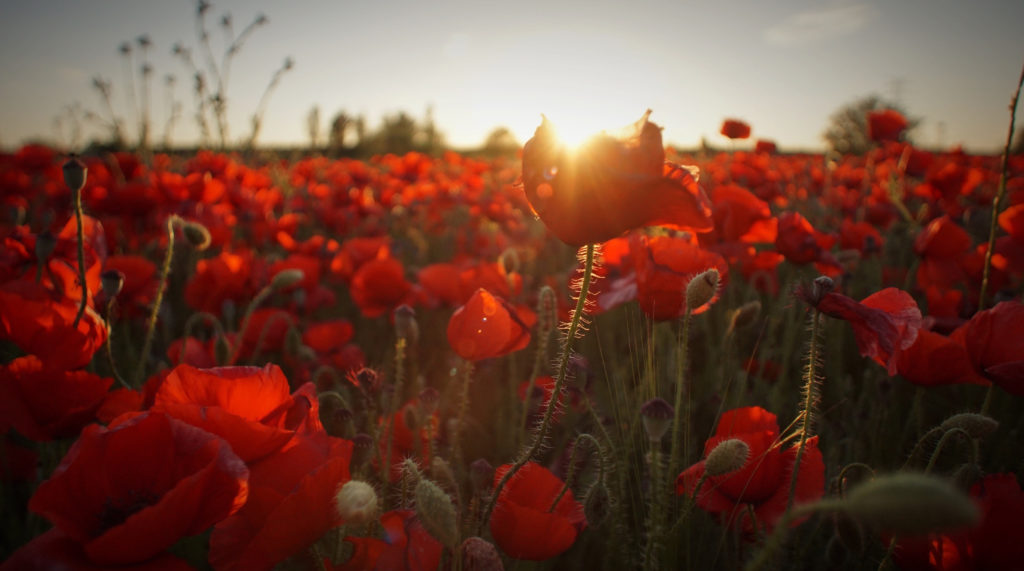 Tracing Canada's History: Remembering the 75th Anniversary of D-Day
As you visit memorials, trenches, and museums in Normandy, London and Amsterdam, you'll learn about the important role Canadian forces played in the outcome of D-Day. Explore the locations that were the backdrops for pivotal battles and take time to honour the sacrifices made by the Allied soldiers.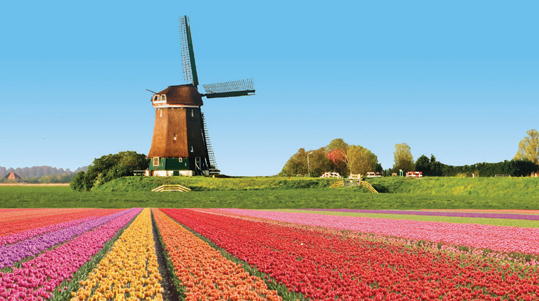 Autumn in Provence, Burgundy, Beaujolais, cruising the Rivers Rhone and Saone
Join us for this exclusive nine-day French sojourn in Provence and the wine region of Burgundy and Beaujolais. In this historical region of southeastern France, visit six UNESCO World Heritage sites, including Old Lyon, Beaune, Avignon, and the Roman city of Orange. Taste iconic wines during private outings to Châteaus hosted by the ancestral owners.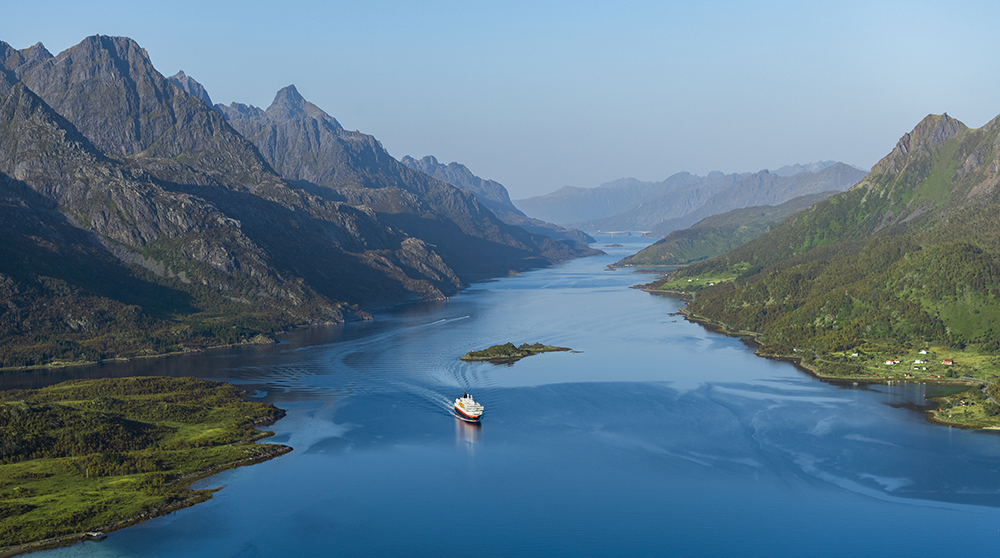 Norway and Lapland: Coastal voyage crossing into the Artic Circle
Join join York on an adventure to Lapland - home of the Sami; the indigenous people of northern Scandinavia. On our journey, we will experience Norway's beautiful fjords, charming ports, rare wildlife and travel to places no other cruise ships can access before venturing into northern Finland. Along the route, dedicated expedition leaders have a single mission: to enhance your experience by leading activities and interpreting the cultural and natural treasures you will see during your journey. Visit cities like Bergen, Alesund, and Trondheim, before we cross the Polar Circle and sail into Tromso. We continue further north and explore Ivalo in Northern Finland as well as the historic centre of Finland – Helsinki.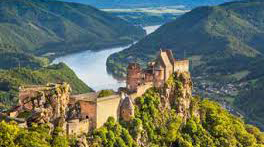 Oberammergau Passion Play & Cruising the Danube River
Nestled in the storybook landscapes of the Bavarian Alps more than 2,000 residents of the quaint hamlet of Oberammergau stage one of the world's greatest performances, the extraordinarily produced Passion Play founded on unique local history and a legacy that encompasses nearly four centuries. Spend two nights in the Oberammergau region, coupled with a delightful Danube River Cruise through Hungary, Austria, Germany and Slovakia. Special tickets, unavailable to the general public, have been procured for your Passion Play experience.