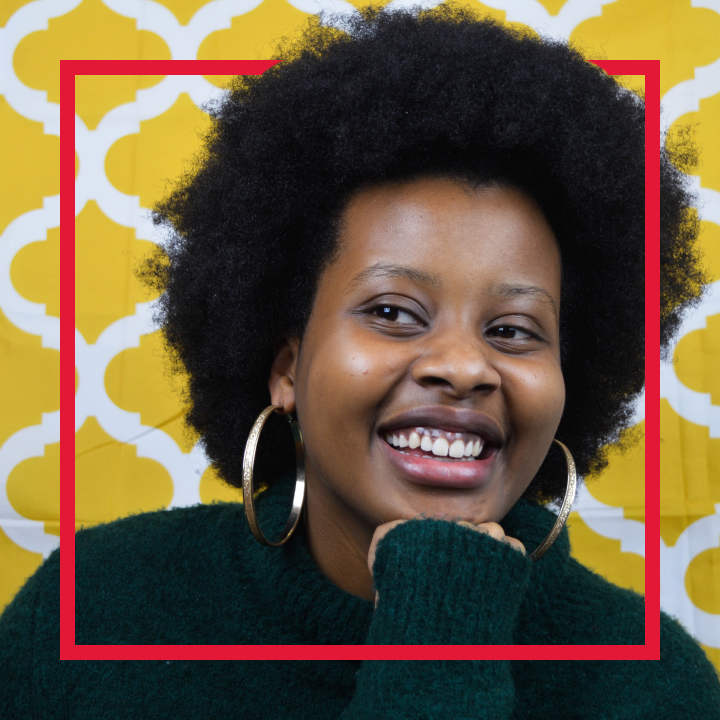 Isabella Akaliza's (BA '20) four years at York inspired and shaped her. The women and girls in her hometown need her. The first mission for this activist is to eliminate period poverty – and at the rate she's going, she'll do just that.
"I chose to study at York because I wanted to live in a vibrant and multicultural city, while also attending one of the top universities in Canada," says Isabella. "The University attracts renowned academics, whose research brings vibrancy and cutting-edge ideas to the teaching I received at York. York recognized that studying in a different country could be daunting for international students like me, so they put in place excellent structures to give us all the help we needed. This was important to me because I knew being miles away from home would be difficult without support.
Isabella is the founder of FreeThePeriod in Rwanda, an initiative that campaigns for increased accessibility to period products and the end of period poverty, a movement to provide both safe and hygienic sanitary products globally to women and girls that don't have proper access to them.
Originally from Rwanda, she is a multilingual, results-driven communication specialist with a track record of leading successful national public health campaigns. Isabella was drawn to York University not only for its renowned academics but the excitement of a journey far from her hometown.
"At York, I had the privilege of attending lively and engaging lectures," says Isabella, a graduate of the communications studies program in the Faculty of Liberal Arts & Professional Studies (LA&PS). "One such lecture with Professor Shirley Roburn, who taught Feminist Perspectives in Technology, influenced the path that I am on today. In her class, we spoke about period poverty and the campaign that a group of women in Canada started to make period products tax-exempt. I was so inspired that I started an initiative to do the same in my home country, Rwanda."
During her time at York, Isabella and other student activists on campus put posters around campus to educate others about period poverty in other parts of the world. Outside of the campus campaign, they leveraged the use of social media and reached people across the world to educate them about this human rights issue.
FreeThePeriod was founded in May 2019; by December of the same year, Isabella had successfully campaigned for the tax exemption of period products in Rwanda in a bid to make them more affordable. By providing period products to schools, FreeThePeriod continues to help reduce the rate of school dropouts and absenteeism of girls in Rwanda, ensuring that the human right to education for all is upheld. She hopes that Rwanda can be seen as an example for neighbouring countries on the importance of addressing period poverty and making it a priority.
The announcement by the Rwandan Ministry of Gender that period products would now be tax-exempt was just the beginning. Isabella's passion for advocacy continues to this day, and she uses her skills at developing and maintaining effective internal and external stakeholder relations to campaign for more eco-friendly solutions to ending period poverty. Her hope is that one day, all period products will be free, period poverty will be abolished, and that the advocacy for free period products will be written into law. Today, the initiative continues to fundraise and donate free period products to schools, hospitals, and prisons in Rwanda.
Isabella plans to continue her education and pursue a graduate degree in gender studies. "My hope is to study the obstacles that hinder the advancement of equality in policy-making practice and implementation," says Isabella. "I also wish to pursue a PhD to fulfill my lifelong desire of researching, writing, and contributing to feminist academic journals."
She advises students at the beginning of their academic career to be open and curious. She found that having the opportunities to study courses outside of her major was an incredible benefit to her and urges current students to take advantage of York's' plethora of courses.
"Have fun with it," she says. "Take classes in anthropology, space, poetry. Experiment because sometimes a course that is not part of your prerequisites might lead you to your purpose; it happened to me."