Artist, author, and educator Robert R. Small, C.M. (BEd '14) is a highly sought-after speaker and workshop leader who gives speeches across Canada and delivers powerful workshops on the importance of Black History. He is the creator of the LEGACY poster which has been a staple seen across Canada in schools, businesses and organizations for 28 years. In 2022, he was appointed to the Order of Canada for his long-standing commitment to highlighting the accomplishments and contributions of Black people in all sectors of Canadian society.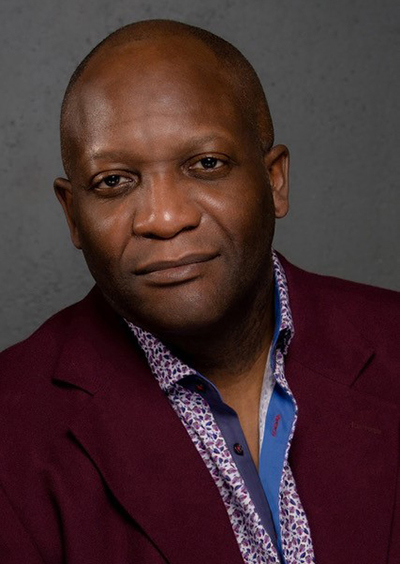 What drew you to York University?
A few reasons. It was close to home and at the time I lived in Markham and only had to take one bus to get to campus. I also wanted to be around like-minded people and I found York to be a social environment. It was in the early '90s and at the time I wanted to pursue Political Science and Sociology was interested in York's program. That's why I first attended York.
I returned to York to get my teacher's degree because I'd had a great experience [the first time] – it was like a second home to me. I was involved with the Caribbean Students Alliance and putting on plays, so there was a lot of political activity with regards to the Black community and memories I have with people that I attended with that were essential to me becoming the person that I am today.
Your company, LEGACY Enterprises, uses art as a vehicle to educate society about the accomplishments of historic people. Why is art your chosen medium?
When I was younger, I wanted to be a comic book artist so that's how I got into art. I was more interested in drawing Superman and Batman than I was in drawing Malcom X because my artwork was limited by what I was reading. As I grew up, and especially when I started going to York where the experience was very politically inclined, I started reading and learning about The Autobiography of Malcolm X, bell hooks and the intersection between gender and race, Angela Davis and thinking about incarceration, and the Black Power movement…consequently, as I kept learning and reading, what I read influenced what I drew. I became more interested in drawing people that were real and inspiring me and drawing them in a way that would be inspiring to other people.
The Legacy poster is seen by thousands of people annually – what was your original goal for the poster when you created it in 1995 and has that goal changed today, 28 years later?
The original goal remains the same as it is right now – to educate people about the contributions of African people. What has changed is that the focal point is African-Canadian history whereas when I first started I was thinking about African people around the world. Being an African-Canadian brought up in this school system, you always heard about what [Black] Americans had accomplished; you heard very few things about what the [Black] Canadian contributions were to society and this nation. So, the focus has become more refined.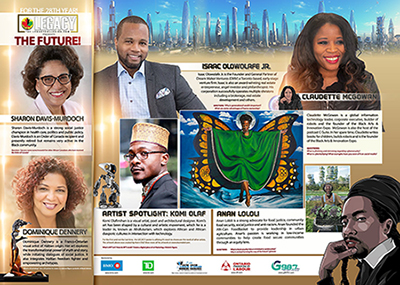 You are a highly sought-after speaker and workshop leader giving speeches across the country and delivering powerful workshops on Black history. Why is it important for you to educate people on the importance of Black history?
It's important because there are a lot of things people misconstrue and think that they are knowledgeable about when unfortunately…there's a lot of work that needs to be done. It's also important to educate Black youth about the contributions of what Black people have done so that they can be inspired and know they're capable of doing so much more given that there's a precedence for accomplishing great things. I view the posters I create as one of those great things that they should take inspiration from. Very few times do African people have ultimate control over their own image and I take pride in the fact this poster will continue no matter what.
Congratulations on your recent appointment to the Order of Canada! What does that type of recognition mean to you?
Thank you. Getting this type of recognition is very important because although I feel validated in regards to the work that I do, for the wider community that is unaware of my accomplishments or doesn't recognize that this is a vital contribution to Canadian society, I feel that getting the Order of Canada demonstrates to them that at the highest level of government in Canada – this is seen along the lines of Bobby Orr's contribution of being a role model and so many others who have achieved great things.  
Do you have any upcoming projects that you would like to share?
Yes! I have a project titled Afrotastic being released this month. It's an online educational app that focuses on the history of African-Canadians by province and next year it will broaden to include the African experience world-wide. Given the digital age that we're in and online learning, I'm really excited and think that it will be a game-changer when it comes to learning about the African-Canadian experience.
Do you have any advice for students or anyone trying to make a difference in the community?
If you truly want to make a difference in the community, you have to look at it as a long-term goal. You're contributing to that change occurring, but that change doesn't necessarily have to occur on your watch. You're a spoke in the wheel – not the whole wheel. You mighty not be able to feel the impacts of what you've done for 28 years, but if you really want to make a difference in the Black community and in the world, it's a long-term endeavour. It doesn't happen overnight.