In high school, York alumna Jenna (Fray) Dolly knew she wanted a career helping people but admits she had no idea where to begin. When her guidance counsellor suggested she go into social work, it was the first time she had heard about the field, but she took the advice and looked at universities offering relevant study programs. After applying to a number of schools and receiving offers, she accepted York's, saying "my gut told me to go with York". It was a decision that launched a successful career – and got her an audience with Prime Minister Justin Trudeau.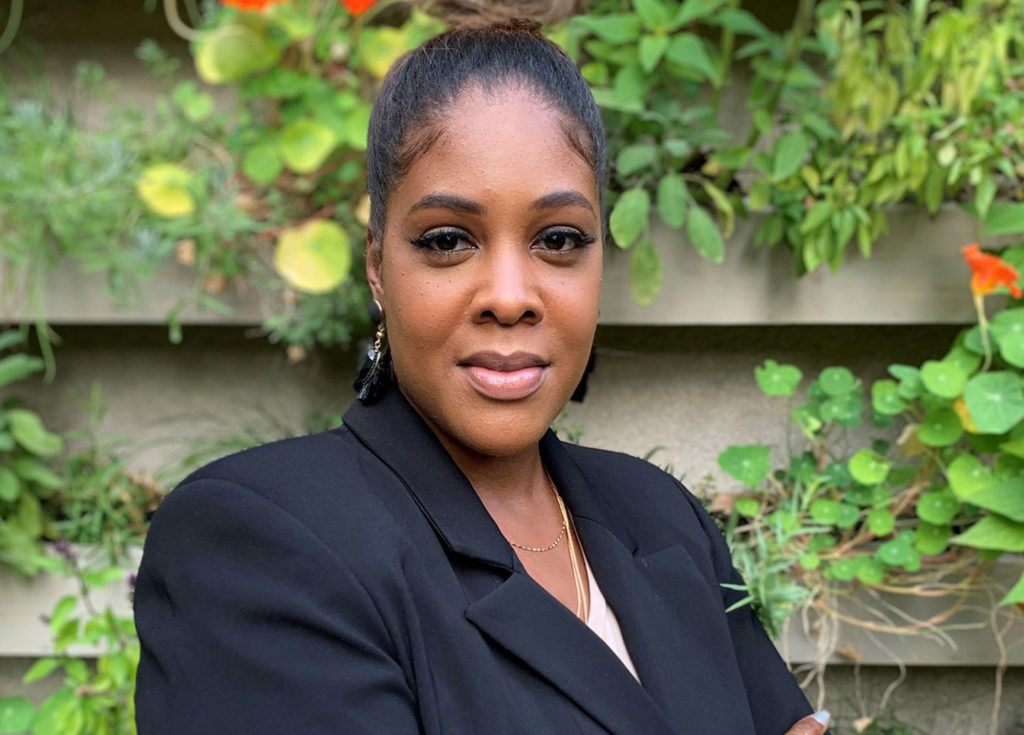 During her time at York, Jenna pursued a wide range of subjects trying to explore what her niche in social work might be. She took different electives, including music, American Sign Language, philosophy, world history, world religions. "I really liked that I got to do all of those courses…and had so many options for social work classes," she said.
Was social work what she thought it would be? "I think it was more," she said. "We had such great faculty that challenged our way of thinking…and that's what I like about York University. It wasn't one area of thought that we had to subscribe to. If you could critically articulate your arguments…that was welcomed."
After graduation with a master's degree, Jenna has become known for her work with vulnerable populations and BIPOC groups at community agencies and York Region where she served in a number of front-line positions before joining the strategies and partnership branch department as a policy and project development specialist. Some have suggested she's an activist, working to advance projects such as a national daycare program and more inclusive social policies for the BIPOC community, but Jenna prefers the term, "proactive".
"I struggle with calling myself an activist," she said, "because I feel there are so many other people doing incredible work out there regularly. I definitely knew when I was in those front-line roles that it wasn't about just accepting the system as it is but really challenging it to try and get outcomes for my clients. I think that's where I found out I really do enjoy advocacy and activist work."
She became involved in various stakeholder outreach projects and was invited to join an online community for Black mothers with a large following called Black Moms Connection. In response to one particular post about daycare, she "rambled" about the need for a national daycare program and how crucial it was to women. "Lots of people don't realize that [daycare] literally is the access point of whether women enter the workforce or not," she said. "What is the point of working in a job only for the entire paycheck to go towards childcare?"
A CBC producer who was a member of the group liked her comments and asked if she would be willing to share them as part of a television segment being produced by former CBC news anchor Peter Mansbridge. They were looking for 10 participants to meet with Prime Minister Justin Trudeau on issues important to them and asked if she could put her name in for consideration. Within days, the call came: "How fast can you get to Ottawa?" Her meeting with Trudeau about the need for a national daycare program aired on Jan. 31, 2016. In the interview, Trudeau said he wouldn't forget their conversation. Five years later, the federal government announced a $30-billion initiative for Canada's first national daycare program.
Jenna is currently working on a project with her colleagues to bring BIPOC professionals engaged in diversity, equity and inclusion work together for a retreat to share experiences and heal because "that work is really hard and difficult". She is also working to establish a BIPOC committee in her CUPE local at York Region.
"It's difficult as a Black woman trying to explain [systemic racism] every single day of my life," she said. "I have to justify my experiences and prove that they're true. And it's tough work, but I keep coming back to it because it's important work, because I'm passionate about it, because our future generations deserve to live in a world where everyone is free from discrimination and oppression and racism.
"I have a saying – we can't do everything, but we can find our lane and that's what I really focused on, finding my lane. I think one thing that's kept me motivated is, I always celebrate the wins, always, no matter big or small, with clients, on my own, always celebrate the wins. That's how I stay grounded and not rage against the machine every single day."