Our faculty members are among the leading voices in their fields. Their ground-breaking research and creative works have taken many forms, including novels, works of literary criticism, edited anthologies, public lectures, documentary films, and poems. True to the spirit of interdisciplinary, creative, and politically engaged inquiry that has long been central to York University's mission, these publications have earned plaudits from audiences around the world. Learn more about some of our recent publications by browsing the book covers below.
Quick Links
Featured Publication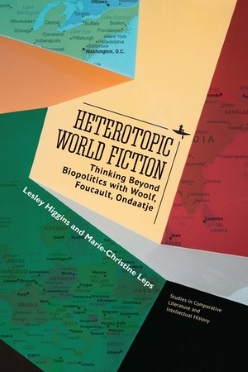 Lesley Higgins and Marie-Christine Leps
After more than a century of genocides and in the midst of a global pandemic, this book focuses on the critique of biopolitics (the government of life through individuals and the general population) and the counterdevelopment of biopoetics (an aesthetics of life elaborating a self as a practice of freedom) realized in texts by Virginia Woolf, Michel Foucault, and Michael Ondaatje. Their world fiction produces transhistorical, transnational experiences offered to the reader for collective responsibility in these critical times. Their books function as heterotopias: spaces and processes that recall and confront regimes of recognized truths to dismantle fixed identities and actualize possibilities for becoming other. Higgins and Leps define and explore a slant, biopoetic perspective that is feminist, materialist, anti-racist, and anti-war.
Search our Publications