Our programs cover a wide range of business and management streams. We also offer specialized certificate programs to support those working toward professional certification. The flexibility and specialization of our courses allows domestic and international students to obtain in-demand business-related knowledge and skills from experts with years of high-level academic, teaching and professional experience. Our internationally recognized faculty also conduct innovative research in a broad range of business-related fields.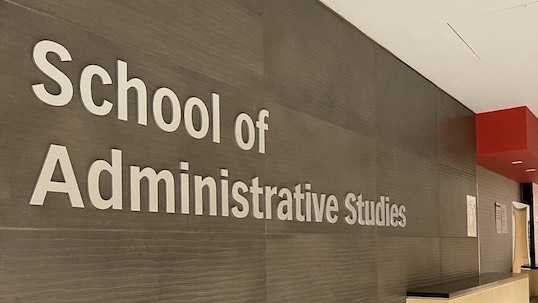 Learn more about the academic leadership team of the School of Administrative Studies.
Meet our passionate, accomplished alumni, and see the impact they're making in their communities and worldwide.
Catch up on all the latest news, events and announcements from around the School of Administrative Studies.