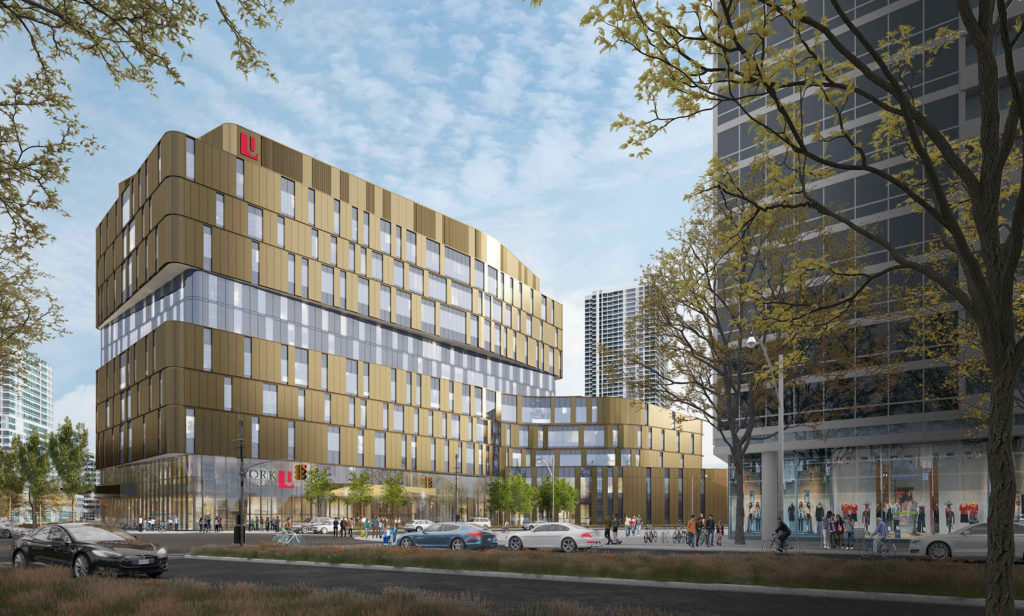 Ensuring that Indigenous traditions and values are honoured and reflected in the design of York University's Markham Campus (MC) remains a high priority for the University as plans for the campus continue to be developed.
The site of the new campus is part of the Treaty Lands and Territory of the Mississaugas of the Credit First Nation. A formal acknowledgement ceremony recognizing the traditional land and the site's Indigenous heritage was held in July 2018 before construction broke ground.
In its design, the MC will incorporate several key principles that are included in York University's Indigenous Framework, which was developed by the Indigenous Council, an independent body that advises the University on Indigenous initiatives, with the support from other Indigenous and non-Indigenous communities.
The design of the new campus directly addresses three of the key principles outlined in the Indigenous framework:
Engage with Indigenous communities to enrich the learning process.
Establish spaces for Indigenous cultures and community within the University.
Ensure that the perceptions and experiences of Indigenous community members are reflected in the classroom, on campus and in university life.
The MC will provide places for Indigenous cultures and community within the University that support Indigenous life, cultures and traditions. The design of the building and landscaped areas includes several features that respond to the needs of Indigenous communities within and around the University's new campus. These include an outdoor learning circle surrounded by sacred plant species that grow in our region; the organic form of the building and its main public spaces; a large multifaith space on the second level that is equipped to enable smudging ceremonies; the use of natural materials of wood and stone; as well as an overall atmosphere within public spaces where Indigenous values are present.
Development of these design features has been undertaken in collaboration with the University's Indigenous leaders and academic staff, and as plans for the new campus continue to unfold, Indigenous communities both inside and outside York University will remain engaged as key partners in the process.