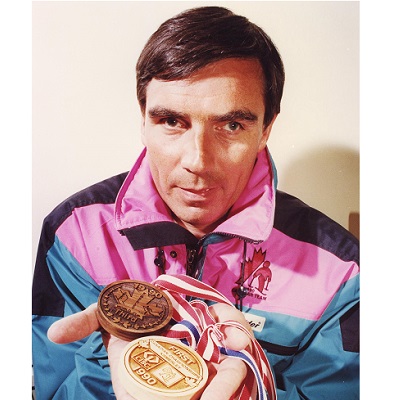 John Houston
Programmer and Athlete (ret.)BSc '74, MSc '75 (Mathematics & Statistics)
John Houston (BA '74 and MA '75) is one of York University's pioneers.  From 1970 to 1975 he participated in some of the university's expanding programs in mathematics and computer science. He credits his York experience with helping set him up for future career and personal successes.
"During my years at York I learned many interesting and neat things in the areas of probability, statistics and numerical methods. I owe much to the various faculty members for their great support and enthusiasm," says Houston. "In particular I recall Dr. Peter Peskun, Dr. Gene Denzel and Dr. Tony Wallis."
In the spring of 1973, he was hired by Dr. Jack McConnell to write FORTRAN programs to assist with the solution of equations arising from his atmospheric research. "This was a great experience for me and a valuable part of my academic learning," says Houston. "To this day I still tell everyone that the summer of 1973 was the best I've ever had. I am very grateful for the total university experience that I enjoyed at York."
After a successful time at York, Houston spent went on to work in data processing with Bell Canada and then with IBM.
Currently diagnosed with blindness, in the 1970s and 1980s Mr. Houston had partial sight and excelled in his activities in spite of the challenges this presented.  He has had a lifelong passion for skiing, and during the 1980s he was a member of the Canadian Para-alpine Team and travelled in Canada, the USA, Europe and Japan to attend races and training camps.
In 1988, John Houston won the bronze medal in giant slalom at the Paralympics in Innsbruck, Austria. He is now retired and lives a quiet life in Kimberley BC, a small ski/golf community in south east British Columbia.