We recently interviewed Gail Teixeira, Chief Whip/Member of Parliament of the Government of Guyana, to discuss her experience at York as a student and her career since graduating with a degree in political science.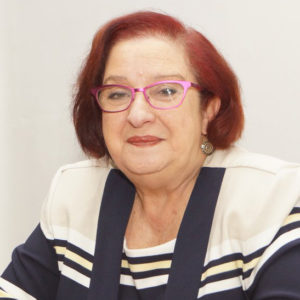 Q: Why did you choose to attend York for your Master's in Political Science?
A: I was involved in politics since I was 19, so after my undergrad at the University of Toronto (English and History), I decided to pursue an MA in Political Science. I was attracted to York's program as I found it interesting and relevant to me, and thus started in 1974. I even started my PhD at York after I was done my Master's but didn't finish. I decided it was best to get in the real world and back to Guyana, my birth country.
Q: What was your experience like at York when you studied here?
A: The first time I went to York, it was kind of a shock. I remember a new youthful University with a lot of farmland and the freezing cold winds! I commuted from downtown Toronto and the subway only went up to Lawrence subway station. I had to bus all the way up Keele Street to get to campus and it took a long time. Some of the buildings had cool underground connections to travel between each other. I visited the campus recently while my daughters were attending York and I got lost. It no longer resembles what I remember but I do think the best thing for the new generation of students is the wonderful subway station that brings you right into York!
Q: Did you have a favourite memory on campus?
A: The campus was very lively in the 1970s. There were a lot of activities related to global politics and conflicts. Every Thursday I remember tabling in a public area on campus where we had the opportunity to engage in conversations about political affairs. I was out every week sharing materials about Guyana and the struggle for democracy. The community was accepting of perspectives from various political platforms. As a student it was great to be able to share what was going on back home to people who may not be as connected/unaware of those issues.
Q: How did your time at York prepare you for your career?
A: The political science program at York grounded me in research methodology, taught me theory but also how to apply it. I was able to learn modern approaches and different methodologies compared to other institutions. I always believe that Universities will give you the tools that you need, but it is what you make of your life afterwards and how you use them that prepares you for your career.
I was involved in politics while I was on campus. I was part of a group of graduate students who were working as research and teaching assistants. At that time, there was no agreement between the university and student assistants. The group of us that represented working graduate students worked with the Ontario Ministry of Labour to create an agreement to protect the rights of working graduates within the University. Being at York and living in Canada as a student for 10 years gave me a lot of exposure and experience and provided me with opportunities that I would have not been able get if my family stayed in Guyana. York prepared me to be the first woman in my family to have a degree and I wear this as my badge of honour.
Q: Can you tell me about your career path from graduation to present?
A: After I graduated, I returned to Guyana and was a personal assistant to the lead of the opposition (People's Progressive Party), Prime Minister Dr. Cheddi Jagan. We fought for democracy and for free and fair elections. When we got into government in October 1992, I then became the Minister of Health and subsequently the Minister of Youth Culture and Sports and the Minister of Home Affairs. I also acted as Prime Minister for a short period.
Q: What advice would you like to give to current students?
A: University is a gift, and in some countries it is not an entitlement. My two daughters went through different experiences at York and have benefited tremendously. Though they are not involved in politics as I am, they found their own paths: psychology and international development studies. They received incredible grounding from their experience and training which helped them in their work. One of my girls is pursing her masters and the other is involved in a childcare protection agency. Everybody takes time to find their niche and where they fit in best. I believe in exploration and encourage students to take the opportunity to explore until you find what gives you the greatest satisfaction and interest you the most.
This is your Impact

Volunteer
Use your experience, build your network and keep connected to help York students and alumni.
Find Opportunities
Share your story
York alumni are making an impact. Inspire others by sharing your story.
Start Sharing