After graduating from York, singer-songwriter Amanda Martinez (IMBA '99) started working in the International Trade Finance Department at TD Bank. But things changed when she decided to pursue music taking a big risk by "jumping off a cliff to follow her heart." She's since headlined the Blue Note Jazz Club in New York, the 2010 FIFA World Cup in South Africa, and the Pan American Games in Mexico and Canada.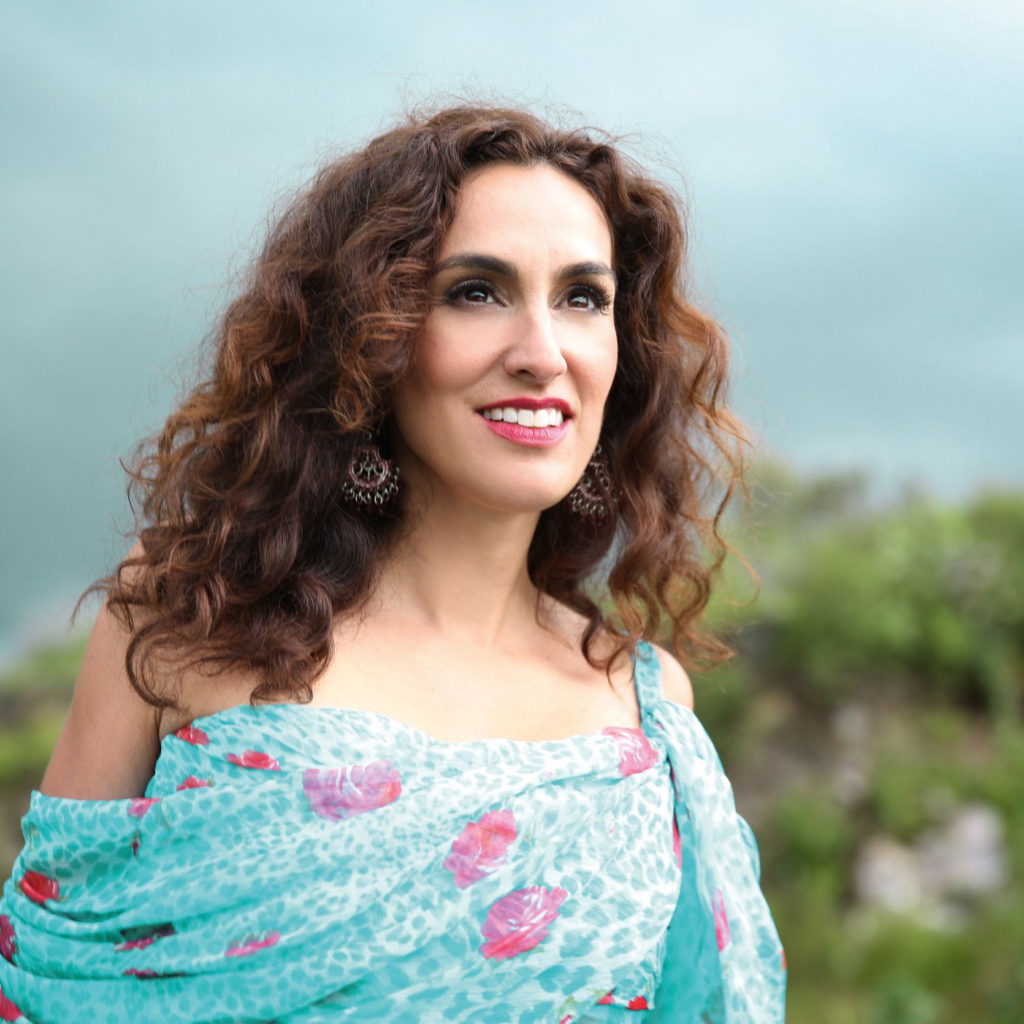 Why did you choose to study at York?
I chose to do the IMBA at York because a friend of mine had done the same program and just raved about it. It had such a great reputation. I think at the time, it was one of the only schools that was specializing in that side of international business with the ability to do the internship and exchange abroad. I chose York based on firsthand feedback from friends, their colleagues and York's reputation.
Can you tell us about your career path from student to world renown artist?
It wasn't really a straightforward path. My time at York was really intense and I made some close friends that I am still friends with today. We worked on a group project together and I loved getting up and being the one to present our information, perhaps foreshadowing things to come. I then went on an exchange to Mexico and worked for the Canadian Consulate in Guadalajara. I later had the opportunity to go down and perform in Guadalajara, Mexico for the Pan Am Games festivities. It was full circle for me to go down there as an MBA intern and then to go back and perform there. That was great.
Once I graduated from York, I had the opportunity to work in the International Trade Finance Department at TD Bank. That's when I started questioning my career choice. They would often have lunchtime performances at First Canadian Place. I just remember seeing Amy Sky on stage and just resonated with me. I looked around; everyone was standing there in their suits watching and I thought to myself that they don't even know that I sing and that I would actually feel more comfortable up on that stage then being in a suit. I took time off from work to re-evaluate and decided to pursue music, knowing that I was taking this big risk by jumping off a cliff to follow my heart.
I started performing in Toronto jazz clubs and I also went back to acting. I became the host of the lottery on Citytv, which gave me the funding for me to record my first album in 2006. I have put out three other albums since then. My latest one came out last summer, called, Libre.
Your career highlights include headlining the Blue Note Jazz Club in New York, the 2010 FIFA World Cup in South Africa, and the Pan American Games in Mexico and Canada. With so many exciting experiences, which have been your favourite?
Performing at the FIFA World Cup festivities was a definite highlight for me. We were playing in the Fan Fest where there were 30,000 people gathered to watch the games on these big screens. I looked out into the audience and saw these South African and Mexican flags. It was very emotional for me since my mom is from South Africa and my dad is from Mexico.
Also performing in Mexico was so great. Everyone speaks Spanish there so everyone understands the lyrics, and to see them excited about the music was really exciting for me too. It's the same in Toronto, whether it is a small intimate club or something like Koerner Hall, it always feels like a bit of a high to be on stage with my musicians and connecting with the audience who are enjoying the music and who feel like it is filling their soul.
What is coming up for you next?
I just finished filming some music videos for my latest album Libre. One of them features two dancers from Canada's Ballet Jorgen and was choreographed by York University alumni and Bryden Award winner Debra Lynn Brown. It was a dream come true to work with both the dancers and Debra. I reconnected with Debra at a Bryden award dinner I was performing at last year and she planted the idea in my head to collaborate. As a dance lover myself it was such a thrill to collaborate with her dancers and even have her work with me on my own movement. Debra worked for years as the choreographer for Cirque de Soleil and is a real visionary, so it was so interesting to see how she pulled out the essence of the song through dance. We shot it at Scarborough Bluffs!
Because of COVID-19, our tour for this past spring was cancelled so we are using iVideo to launch our album virtually in the USA. I also have a video coming out featuring my good friend and Juno award-winner Kellylee Evans, who wrote the song "Libérame" with me.
I am also working on a documentary with my cousin who is a director in Mexico. Its going to be about music that I am writing virtually with my cousin in Mexico and life at home during COVID-19.
Prior to COVID, I had the opportunity to be part of a few interesting acting roles that will be coming out over the next year including, Mrs. Castro in I was Lorena Bobbitt, and a comedic guest star role on Private Eyes with Jason Priestley, coming out in 2021.
What advice would you give to students?
There are a lot of skills we learn as students that are transferable to whatever it is that we do. I definitely use the teamwork skills I learned at York now, in making music and working with my own band. I think all those skills are great learning skills for real life. I would say, take advantage of the extra-curricular opportunities that you have when you are at the University. For me, when I was at York, it was intense during that first year, but just having had the opportunity to meet all the international students while abroad and connecting with different people from different cultures, it was amazing. Take advantage of what you can when you are at school. I know a lot of times we are super focused on our marks, but I think what we remember more are the experiences. Seek out beyond what is in front of you.