Completing a degree while working full-time is no small feat. Asare Kester-Akrofi (MPPAL '20 ) graduated from York's Master of Public Policy, Administration and Law (MPPAL) program during a global pandemic while working full-time in public service and volunteering with the United Way.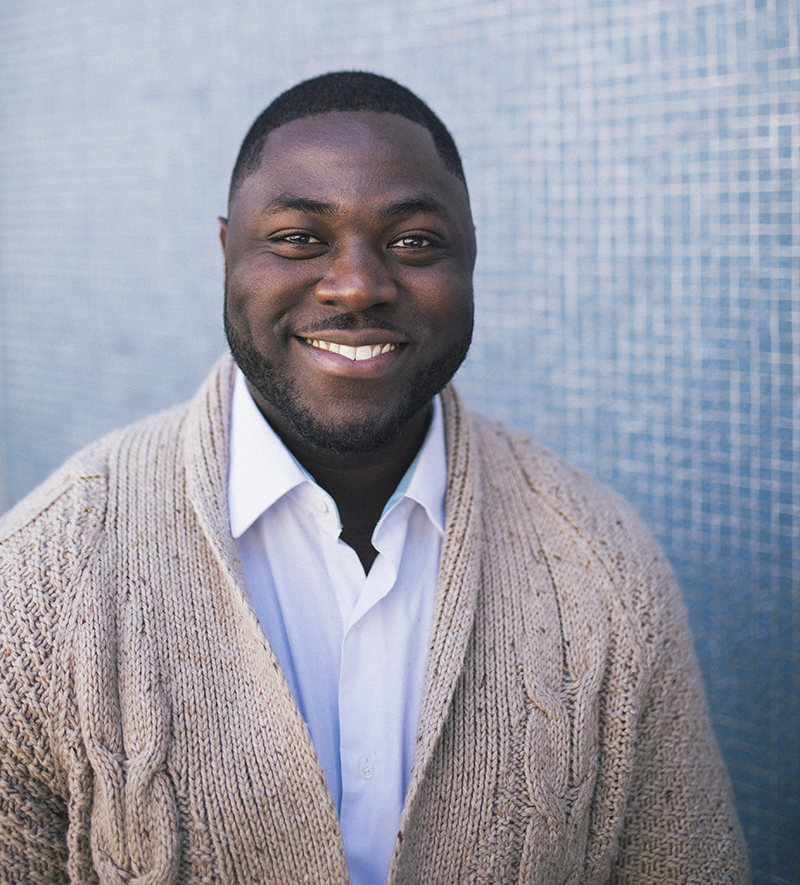 Congratulations on receiving the Emerging Leader Award presented by School of Public Policy and Administration! Balancing school, full-time work and commitments are no easy tasks. How do you do it? Any tips?
It wasn't easy but it was certainly worth it. The School of Public Policy and Administration community really helped me succeed. I aligned myself with really strong individuals in the program, and the faculty was also supportive in our growth within the program and beyond. Whether it was emotional, academic or other types of support – our source of strength came from each other.
The program is designed for students that work full-time and I was still undertaking studies when the shutdown due to COVID-19 took place. I was moved between different divisions and areas – trying to continue to provide vital services to those who need it (particularly homeless populations). In addition to responding to COVID-19 as a public service professional – I had to figure out how was I going to get through my final term in March. I was able to manage my time but the opportunity to have open and honest conversations with faculty were particularly helpful. Though it was challenging and at times turbulent, nothing worth having ever comes easy. I knew that I was furthering my education so that I could deepen my impact within the public service.
I understand you were an active student within the MPPAL program and continue to be involved as an alumni. What motivates you to stay connected with the school?
After my undergrad, it seemed that graduate school was out of reach for me. I never thought that I would ever go back to school again.
As I advanced within the public service, I realized that in order to further my career it was integral that I pursued higher education. I had to learn everything gradually and independently so I believed that formal education would be germane to my professional and personal development. It would equip me with the right tools and that once admitted – I would take advantage of all the opportunities that were presented.
Participating in the MPPAL program was a beautiful experience; one that took a lot of work, effort and energy but what I have gotten back from it, I cannot begin to quantify. I am grateful for the doors that have opened up for me because of the program and the people within it.
Moving past my grad school experience, I remain motivated to stay connected and give support. Whether its volunteering time or talent, or helping others to stay motivated, for me it's easy because it's second nature to give back. Whether I have the bandwidth or not – I endeavor to find capacity because it is important for me to contribute to the community.
I see that you are an active volunteer with United Way. Can you tell me about what you do with them?
The involvement with United Way goes beyond volunteerism; I was a service recipient as a youth, directly benefitting from its' programs and services. These initiatives helped me build the necessary coping skills growing up as a young adult within the inner city.
My involvement extends in several areas – I initially became involved as a volunteer through my workplace campaign when I was at the City of Markham. I held the position of a "GenNext" Cabinet Member where I worked with young professionals across a variety of industries to address issues such as marginalized communities, homelessness and to ensure that local support for necessary services were in place.
What motivates you to volunteer with your community and to create a positive impact?
I believe that creating a positive impact includes directly volunteering your time or money. I'm motivated to volunteer because of my personal experiences and the impact that those experiences (and people involved) made for me. I think it is important to use your time to help others thrive and move forward in their own lives. I've personally benefited from that type of approach and I think that it is time to give back. Now more than ever it's super important given the impacts of COVID-19.
Any advice you want to give to others?
I think if there was ever a call to action – that call would be to reach out to someone in need and to do something that will put a smile on someone's' face – including your own. Given the pandemic at hand, people may be feeling despair and sadness. The current state of society has really disconnected us from each other so reaching out to someone to simply ask how they are doing can make such a big difference to them.
What's next for you Asare?
As a young Black civil servant, there is a distinct sweetness in occupying spaces that I am not always entirely comfortable with occupying. I'd like to continue to take these opportunities and find ways to break down stereotypes, demystify some of the preconceptions and really create a positive sustainable impact within the community.
---