In 2021 while the COVID-19 vaccine was rolling out across Canada, Dr. Tiffany Richards (BSc '09) started to notice threads of misinformation about the vaccine all over the internet. As a resident physician in the Department of Family and Community Medicine at the University of Toronto , she began spending all her free time online, educating and helping people who had fears about the vaccine, and her efforts were noticed by her peers and residents from coast to coast. She discusses her York experience, and how she has been inspired by—and has inspired—Black communities across the country.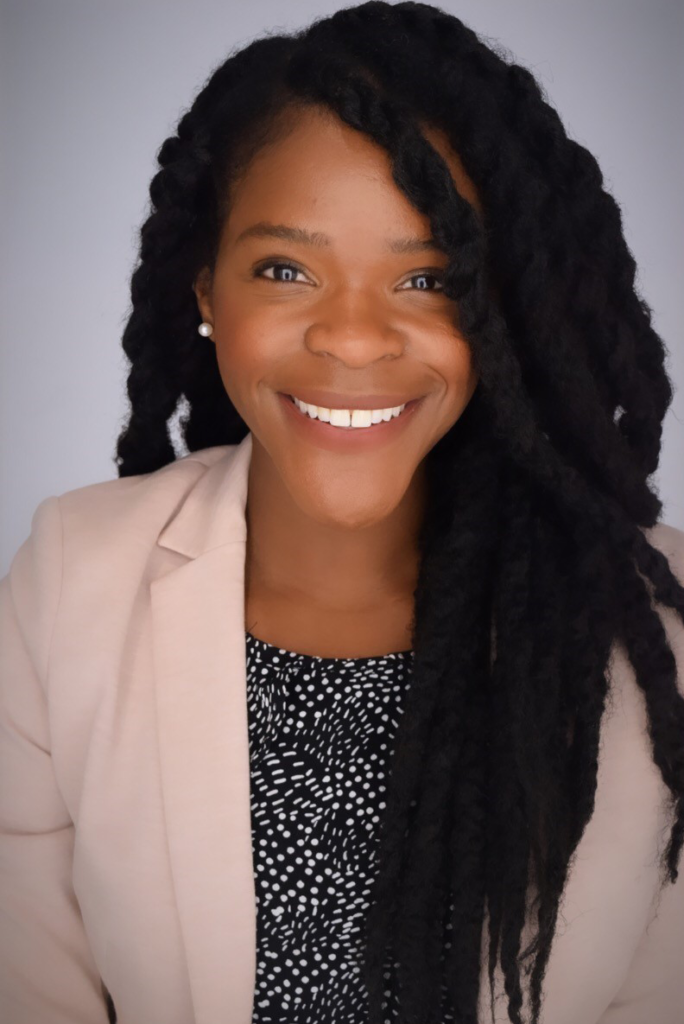 Why did you enroll in the Faculty of Health at York?
I've always been really interested in making my own community healthier. While growing up, my mom had so many health-related books around the house, and I was always really drawn to those. I really liked science, so health was just the natural choice. I wanted to be a doctor from a young age. It was always the back of my mind but I didn't grow up knowing doctors, especially Black doctors, so I didn't really have any role models in that field. I just knew that I wanted to do something in healthcare.
I came to Toronto because I wanted to have a multicultural experience. In my previous school I was one of a few Black students, and I wanted to have a Black health education experience, but I also wanted to experience the diversity and culture that Toronto offers. So that's what prompted me to go to York for the psychology program.
What did you do after graduating from York?
After I graduated from York, for a few years I worked in government and labour relations. I started volunteering in an inner-city program in the Jane-Finch neighbourhood, which I really liked, and the community engagement piece was so important to me. I ended up working for a nephrologist at Sunnybrook Hospital where I met younger doctors and residents and then I met a Black doctor at a Jane-Finch walk-in clinic. I was 25 at the time, and I finally got to see possible opportunities for myself. That's when I decided to do a second undergraduate honours degree in nutrition to prepare myself for the Medical College Admission Test (MCAT).
What part of the medical field were you most interested in?
I have always wanted to be in primary care; I'm a huge, huge, huge, proponent of prevention. I always wanted to be the first stop in a patient's healthcare journey, dealing with high blood pressure or diabetes – I wanted to reduce their risks. I think in terms of completing degrees in psychology and nutrition before medical school were really good training grounds because a lot of prevention is about behavior change. I wanted to help patients reduce their blood glucose and blood pressure, or increase their physical activity, or reduce their intake of processed food. And I think family medicine is really the best place to do that. I just want to help keep people well and healthy and feeling good and be able to enjoy their lives for as long as possible.
So right now, you're helping address misinformation around the COVID-19 vaccine through social media.
Yes, a journalist I know in Halifax reached out to me after she noticed me commenting on social media to those who are misinformed about the virus and the vaccine. I was horrified by what I was reading, and since then, my phone has been ringing off the hook talking to people who have questions. One example is when someone comes to me saying, "Hey, my daughter's is hesitant about the vaccine and she would really like to talk to you." For anyone who wants to talk to me, I'm going to engage and just and try and listen to their concerns.
Where is most of your focus?
I am particularly interested in vaccine concerns from the Black community, my community, because I understand why Black people are a hesitant and for good reason—medicine has done bad things to Black people. So, I completely understand that. That is why, if someone has genuine questions and they're suspicious, I want to take the time and go through all of their questions and answer them; to make them feel safe and heard, not dismissed.
It was after the vaccine started becoming widely available that I realized people with concerns were getting their answers on Facebook, so I took it upon myself to dispel these myths. Some of these threads had 500 comments, and the vast majority were comments like "I'm not getting the vaccine because it's not safe and it will change my genetics or cause infertility." Nothing was based on fact, just conjecture. So, I decided to engage and help whenever I could. I have been trying my best to be kind, to let them know that I understand what they're saying, and they have a right to feel concerned.
What are you hoping for the future of your career?
I hope I can influence other young Black people as a doctor. I want them to feel that this career is accessible, that they feel supported. I hope that by seeing me, that they realize they are just as capable of this work.