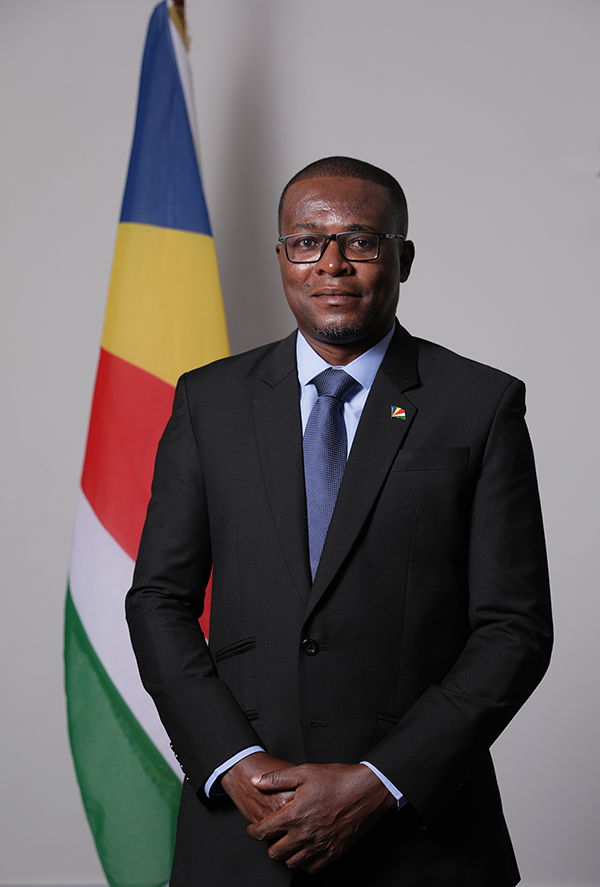 Flavien Joubert is currently the Minister for Agriculture, Climate Change & Environment on the small nation island of Seychelles. He completed a Master of Environmental Studies (MES) in the Faculty of Environmental & Urban Change at York University in 2003.
How did you end up at York?
I attended York in 2001 as a graduate student. I was already employed and temporarily left my job after receiving the Canadian Commonwealth Scholarship to study in the MES program. I left in 2003, right after completing my final exams, to return to Seychelles. I didn't even have the chance to attend convocation.
Do you remember your first few days at York? What was your first impression?
Yes, I do. Especially because I was supposed to arrive in Canada on September 11, 2001 but was delayed in transit because of the attacks in the United States. I ended up arriving a few days later and thought it was an interesting experience. The people were very friendly and willing to help but the style was a little bit different from what I was used to. At York, students are left to decide how they want to go about studying and learning which I thought was a little challenging.
How would you describe your time at York?
I enjoyed my time at York and learned a lot. Some professors, such as Stewart Elgie at Osgoode and Harry Ally, had a huge impact on me. I thought the standard of teaching was inspiring and came back to Seychelles with a drive to get things done.
How do you think your time at York and in Canada has helped you in your life and career?
I learned a lot on how you can get things to work; I discovered government in many different ways. For instance, during my time at York we were encouraged to attend open sessions at the Toronto City Council to hear discussions on topics of public interest. That is where I learned about open discussion and public consultations, and this is something I get to put into practice in my current role. I am not a politician; I was a bureaucrat for most of my life. I was only called into government in 2020 after the opposition party came to power for the first time in 43 years. A lot of what I've learned during my time at York is even more relevant today as I can apply it to my current role.
How do you stay connected with York?
I like to keep in touch. I read the alumni newsletter and I think about how people from a small island like ours should have access to resources at an institution like York. The University of Seychelles has only been around for 10 years and has a partnership with some European universities – having a partnership with the Faculty of Environmental and Urban Change at York would be good for the people of Seychelles and for York.