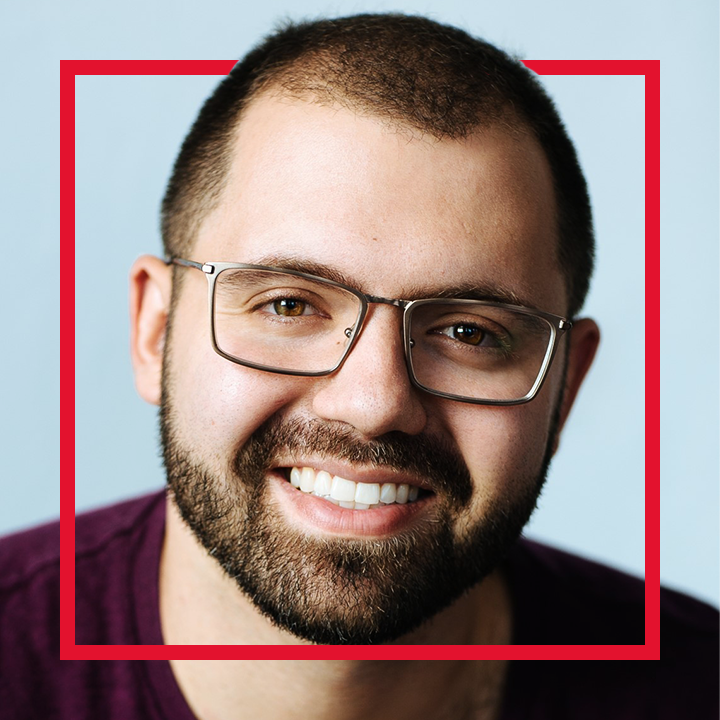 When it came time to select a university, he found that York was one of the few post-secondary institutions to offer a disability studies program. To gain a deeper understanding of the disability space, and to create positive change, he pursued a master's degree in Critical Disability Studies, focusing on the ongoing sexualization and objectification of people with disabilities in online spaces.
"I work closely with the limb loss and limb difference community to provide peer supports, educational opportunities and workforce development," says Lucas. "I am able to serve amputees, such as myself, through the creation of resources that reflect real personal experiences while sharing critical healthcare information."
Today, Lucas is an innovative educator and disability advocate who has worked with numerous non-profit organizations. Skilled in disability law, educational accommodation, management and public policy, Lucas is currently the director for Community Engagement with the Amputee Coalition.
"One of the most exciting projects I am currently working on is a sex and intimacy guide in partnership with the Veterans Affairs Office," he shares. "My research project prior to graduating York University focused on sexuality, identity and safety for amputees online. It has been such a pleasure to revisit that work with a new lens and use my education in a very practical way to assist in creating the guide."
Lucas recalls his time at York as being very memorable. He found the disability space on campus very diverse and intersectional. Aside from his appreciation of working with instructors such as Rachel da Silvera Gorma, Mary Bunch, and Geoffrey Reaume, he acknowledges the importance of his peers who contributed to the transformation of the way he worked within the disability community.
"Over the next few years, I would like to build on my work with the limb loss and limb difference community by advocating for easier access to durable medical equipment, through legislation." Lucas wants amputees to have access to the prosthetics that best fit their activity level and lifestyle. "Across North America amputees are often given prosthetics or orthotics that will allow them to lead a normal life. But the definition of normal often skews towards the ability to walk or move, not to run or be active. I believe like many other disability advocates that physical activity is a right not a privilege."
Lucas strongly believes that university is not only about academics, but also the connections you make and the extracurricular activities you are involved in. Taking part in more than just academic studies provided him with exposure to skills that can only be acquired through real-life experience.
"During my undergraduate studies I loved theatre and after participating in a number of shows, I started a community theatre company to provide opportunities and access to high school students to work with professional actors," says Lucas. His experience during those years prepared him for management of teams and finances, a skill he will carry with him into the future. "Diversity and additional experiences will set you up for success."
---
Lucas was named one of York University's 2023 Top 30 Alumni Under 30. Learn more about the program and the impressive young alumni on the list.