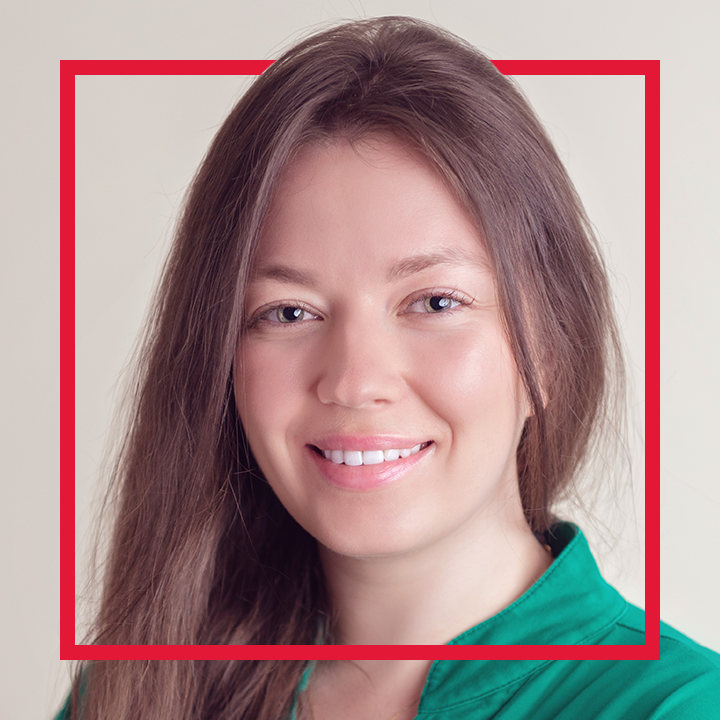 La version française suit la version anglaise.
Iris Yusupov (BA '16, MA '18, MBA '22) is a clinical researcher and mental health advocate who has devoted her graduate career to providing mentorship and mental health support to students.
"I chose to start my studies at York's Glendon Campus because of the opportunity to continue learning French, its focus on neuropsychology, and the smaller class sizes," says Iris. "It was then an easy choice to pursue graduate studies in the Clinical Neuropsychology program at York."
Iris credits her passion and initiative to pursue further opportunities to the support and encouragement she received as a student. It is with this support she would take on the role of program coordinator at York's Autism Mentorship Program.
"Dr. Guy Proulx was the first professor to teach me about neuropsychology and tell me about grad school," Iris recalls. "His passion was contagious, and I was lucky enough to match with my academic supervisor Dr. Jill Rich for my master's and PhD. She is an endless source of unconditional support and she encouraged me to pursue any and all of my passions."
But it would be Iris's personal experience becoming a mother as a graduate student that would reveal the obstacles diverse students encounter in higher education. With this knowledge, Iris established a national mentorship initiative to support graduate students transitioning to parenthood and to dispel mental health stigma amongst healthcare trainees.
"I hope by sharing my own story of experiencing postpartum depression that I can continue to dispel mental health stigma among healthcare professionals and students says Iris. "I hope to advocate in universities and other institutions to offer more supports, programs, and education for supporting the well-being and success of parents who are studying."
Today, Iris works as a psychotherapist specializing in the mental health of autistic adults and plans to continue developing services for adults and older adults on the autism spectrum. She is also completing her residency at the final stage of her PhD in Clinical Neuropsychology and she will be teaching healthcare strategy at The Schulich School of Business this fall.
"I'm excited to share a unique perspective with the healthcare leaders of tomorrow and emphasize the importance of emotional intelligence, interpersonal skills (such as empathy, compassion, and communication), and the promotion of equity, diversity, and inclusivity, to be a successful healthcare leader," says Iris.
Iris was named one of York University's 2023 Top 30 Alumni Under 30. Learn more about the program and the impressive young alumni on the list.
---
Pleins feux sur les diplômés : Iris Yusupov (B.A. 2016, M.A. 2018, M.B.A. 2022)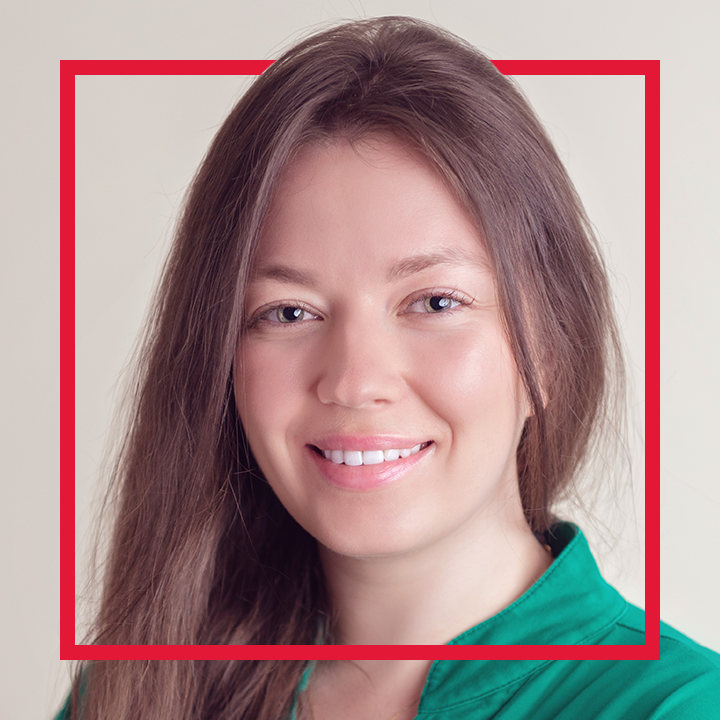 Iris Yusupov (B.A. 2016, M.A. 2018, M.B.A. 2022) est une chercheuse clinique et une porte-parole de la santé mentale qui a consacré sa carrière de diplômée à fournir du mentorat et du soutien en santé mentale à la communauté étudiante.
Elle a choisi de commencer ses études au campus Glendon de York pour plusieurs raisons : la possibilité de continuer à apprendre le français, l'accent mis sur la neuropsychologie et la petite taille des classes. « Le choix de poursuivre des études supérieures dans le programme de neuropsychologie clinique de York s'est alors imposé de lui-même », dit-elle.
Iris attribue sa passion et son initiative à poursuivre d'autres opportunités à l'appui et aux encouragements qu'elle a reçus en tant qu'étudiante. C'est grâce à ce soutien qu'elle a pu assumer le rôle de coordonnatrice du programme de mentorat pour les personnes autistes de York.
« M. Guy Proulx, Ph. D., a été le premier professeur à m'enseigner la neuropsychologie et à me parler des études supérieures », se souvient Iris. « Sa passion était contagieuse. J'ai aussi eu la chance d'être jumelée avec Mme Jill Rich, Ph. D., comme superviseure académique pour ma maîtrise et mon doctorat. Elle est une source inépuisable de soutien inconditionnel et elle m'a encouragée à poursuivre toutes mes passions. »
Mais c'est son expérience de nouveau parent qui a révélé les obstacles rencontrés par les étudiants issus de la diversité durant leurs études supérieures. Iris a mis en place une initiative nationale de mentorat pour soutenir les étudiantes et étudiants diplômés qui deviennent parents et pour dissiper la stigmatisation liée à la santé mentale parmi les stagiaires en soins de santé.
« J'espère qu'en partageant ma propre expérience de la dépression postpartum, je pourrai continuer à dissiper la stigmatisation liée à la santé mentale parmi les spécialistes de la santé et la population étudiante, déclare Iris. Je souhaite plaider auprès des universités et d'autres institutions pour qu'elles offrent davantage de soutien, de programmes et de formation pour favoriser le bien-être et encourager la réussite des parents qui étudient. »
Aujourd'hui, Iris travaille comme psychothérapeute spécialisée en santé mentale auprès d'adultes autistes et prévoit continuer à développer des services pour les adultes et les personnes âgées s'inscrivant dans le spectre autistique. Elle termine également sa résidence à la dernière étape de son doctorat en neuropsychologie clinique et enseignera la stratégie des soins de santé à l'École Schulich des hautes études commerciales cet automne.
« Je suis ravie de partager une perspective unique avec les leaders de demain dans le domaine de la santé et de souligner l'importance de l'intelligence émotionnelle, des compétences interpersonnelles (comme l'empathie, la compassion et la communication) et de la promotion de l'équité, de la diversité et de l'inclusivité pour réussir en tant que leader dans le domaine de la santé », déclare Iris.
Iris a été nommée parmi les 30 meilleurs diplômés de moins de 30 ans de l'Université York en 2022. Apprenez-en davantage sur le programme et sur les impressionnants jeunes diplômés figurant sur la liste.