In the Professor's Studio is the Department of Politics' talk show, where we interview members of the Department on their research, teaching and career trajectories.
Quick Links
Meet our Newest Faculty
Asad Haider
Watch Asad Haider's January 14, 2022 interview.
Dr. Asad Haider completed his Ph.D. in the History of Consciousness Department at UC Santa Cruz in 2018. He also holds a degree in Cultural Criticism and Theory from Cornell University. After finishing his Ph.D., Haider was the Mellon Postdoctoral Fellow in the Department of Philosophy at Penn State University and then Visiting Assistant Professor of Philosophy at the New School for Social Research.
His dissertation, Party and Strategy in Postwar European Marxist Theory, was a comparative study of social movements in France and Italy in the 1960s and 1970s, focusing on developments in Marxism that arose as Communist Parties and extraparliamentary movements addressed the social and political changes of the period. The methodological approach of this dissertation was to study the texts produced by social movements as works of political theory, in which concepts were proposed as interventions into particular political conjunctures.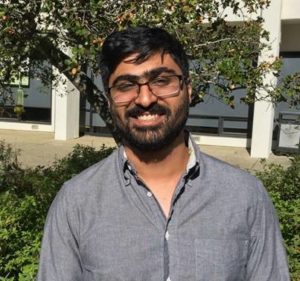 In this regard, his dissertation research paralleled his work as founding editor of Viewpoint Magazine, which combined journalism on contemporary social movements, intellectual histories of past movements, and translations of historically significant texts of revolutionary theory. Alongside this research, Haider pursued a project on the theoretical interventions of anti-racist movements in the United States, resulting in the book Mistaken Identity: Race and Class in the Age of Trump, which was published by Verso in May 2018. In this book, Haider juxtaposed a genealogy of the term "identity politics" with an account of the theory and practice of the mass organizations of the Black Freedom Movement. The book was widely reviewed and debated, including in The Guardian, The New Statesman, and elsewhere, and has been translated into Spanish, Portuguese, and Korean.
Haider has published articles in scholarly journals including History of the Present, Radical Philosophy, and Comparative Literature and Culture, with others forthcoming in décalages, Foucault Studies, South Atlantic Quarterly, and Polity. He also frequently publishes in popular publications such as The Baffler, n+1, The Point, Slate, and Salon. He has been invited to speak in both academic and public contexts at universities and institutions around the world, including Germany, Brazil, China, and Russia, as well as numerous places in the United States and Canada.
---
Jennifer Pybus
Watch Jennifer Pybus's March 12, 2021 interview.
Dr. Jennifer Pybus completed her PhD in 2013 at McMaster University in English and Cultural Studies. She has gone on to become a globally recognized scholar with a reputation for doing interdisciplinary research that focuses on questions relating to digital and algorithmic cultures in relation to the capture and processing of personal data.
Dr. Pybus began looking at these questions during her MA and PhD studies, which examined the subjectivization of young people in relation to social media platforms. Her doctoral dissertation, "Digital Youth: How Social Media are Archiving, Engaging and Capturing the Lives of Young People," examined the contradictions between engaging in networked sociality and the growing source of economic value this behaviour was coming to represent.
Since 2006, her research has been tracking how mediated and cultural practices get rendered into actionable value. This research hasculminated in a number of influential and widely-cited journal articles including: "Learning to Immaterial Labour 2.0: MySpace and Social Networks" with Mark Coté (later updated to "Facebook and Social Networks"), "Accumulating Affect: Social Networks and their Archives of Feelings,""Social Networks and Cultural Workers," and "Towards an Archive of the Prosumer."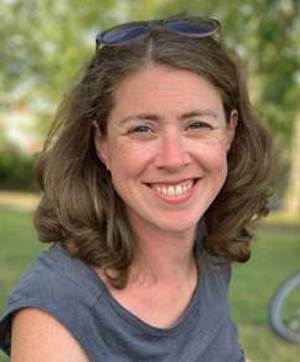 Just prior to joining York, Dr. Pybus was a Lecturer in Digital Culture and Society in the Department of Digital Humanities at King's College London, where she continued to focus on the political economy of social media platforms, specifically by extending her research on young people and those assemblages built around the capture of their data. This work examined the rise of third-party infrastructures embedded in the mobile ecosystem, which are facilitating algorithmic profiling, monetisation, polarization and bias. This research contributes to an emerging field that maps out datafication, a process that is rendering our social, cultural and political lives into actionable data for machine learning and algorithmic decision-making.
Dr. Pybus' UK Arts and Humanities Research Council grant entitled "Our Data Ourselves" (2013-2015) made a notable contribution by investigating datafication flows within the mobile ecosystem and the possibilities that arise when young people are given back the data they are normally structurally precluded from accessing. This research focused, in part, on the creation of digital tools to enable the more agentic and data literate citizens. A number of publications emerged from this project, including an article in Big Data and Society (2015) and another in Digital Culture and Society (2016), as well as a co-edited special issue of Digital Culture and Society that focused on the Politics of Big Data (2015).
In 2018, and in partnership with the Berlin-based non-profit organisation Tactical Tech, Dr. Pybus secured another UK Arts and Humanities Research Council Impact Award entitled "Zones of Data Translation." The aim of this project was to mobilise knowledge and build capacity outside the university with community stakeholder groups through a series of co-designed workshops and tools; this work opened up the mobile ecosystem so that non-expert users could gain a greater understanding of how apps gather personal data.
Dr. Pybus' work has been recognized internationally at universities in the UK, Paris, Brussels, Italy, Germany, China and Canada. She has been invited to present her research before the European Parliament and to participate with different UK based foundations. She has also collaborated with the European Public Data Lab, Fudan University (China) and Sciences Po (Paris) in workshops around algorithmic accountability. Dr. Pybus' work has been prominently featured at OrgCon, the largest global digital rights conference, as well as at Tactical Tech's Glass Room installation in San Francisco (2019). Publications emerging from this latter endeavour include two co-authored articles: "The Material Conditions of Platforms: Monopolization Through Decentralisation" (2020) with Tobias Blanke, and "Did You Give Permission? Datafication in the Mobile Ecosystem," with Mark Coté (forthcoming).
Dr. Pybus is excited to continue her research at York University as Canada Research Chair in Data, Democracy and AI. She will continue to cultivate strong North American and European links by using her position as a Canada Research Chair to engage Canadians with innovative tools, resources and participatory research for increasing critical data literacy and democratic debate about artificial intelligence.
---
Gerald Bareebe
Watch Gerald Bareebe's February 4, 2021 interview.
Dr. Gerald Bareebe completed his doctorate in 2019 as a Trudeau Scholar in the Department of Political Science, University of Toronto. He also holds a Bachelor's degree in Journalism and Communications (Makerere University), a Master's degree in International Relations (Makerere University), and an advanced Master's degree in Governance and Development (University of Antwerp). Before starting his doctoral studies, Dr. Bareebe was a journalist at The Daily Monitor, Uganda's largest independent newspaper, reporting mainly on human rights abuses and the brutal civil war between the government and Joseph Kony's rebels in northern Uganda. He has investigated violent crimes and reported widely on conflicts in six countries (Uganda, Burundi, Somalia, Central African Republic, South Sudan, and the Democratic Republic of Congo).
He is currently serving as a Provost Postdoctoral Fellow and Lecturer in the Department of Political Science at the University of Toronto. He has been a Research Fellow at the Trudeau Centre for Peace, Conflict and Justice (Munk School of Global Affairs), the Centre for Critical Development Studies (University of Toronto, Scarborough), and the Centre for Basic Research (Uganda). He has also served as a World Bank Fellow, a consultant for Freedom House on the World Freedom Survey (2019-2020, 2020-2021) as well as for ActionAid International, examining Africa's shrinking political space (2019-2020).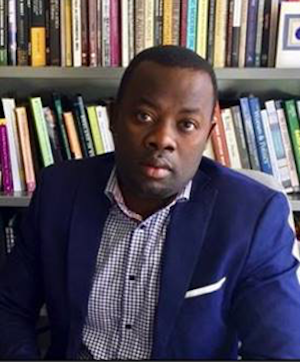 Dr. Bareebe's doctoral dissertation analyzed the convergence of military and regime interests in the process of post-conflict state reconstruction in two cases: post-genocide Rwanda and post-war Uganda. Drawing upon original qualitative data, this work explained the strategies used by actors who win civil wars to transform themselves from 'war-makers' into 'state-makers' and, more precisely, how they use their newfound power to fundamentally restructure economic, social, and political systems in a new post-war society.
His work has been published in top international journals and books published by leading presses, including African Affairs, Civil Wars, Lynne Rienner, and The University of Antwerp Press. Dr. Bareebe's most recent article, published in Civil Wars (2020), explores the nature of corruption in Uganda's defence sector, showing how corruption is tolerated and sometimes encouraged by the regime leader because it serves as an instrument of political control and regime survival. Additional publications include: "Developing (and diffusing) African norms: The Pan-African solidarity norm" (Lynne Rienner, 2018), "Uganda 2016 elections: Not even faking it anymore" (African Affairs, Oxford University Press, 2016), "Elections without democracy: A political chronicle of Uganda's 2016 presidential election" (in Filip Rentijens, eds.), and "Personalization of power under the Museveni regime in Uganda" (L'Afrique des grands lacs Annuaire, 2013).
A frequent contributor to high-level conference panels and roundtables on African politics and on local and international news channels, Dr. Bareebe also writes commentaries on African politics and current affairs for influential academic platforms such as The African Arguments, The African Review of Books, and The Fletcher Forum of World Affairs.
---
Sanober Umar
Dr. Sanober Umar completed her PhD as an Ontario Trillium scholar at Queen's University in April 2020, receiving the best dissertation prize from the Department of History. Prior to joining Queen's, Dr. Umar earned an MSc in Migration Studies from the University of Oxford on the Queen Elizabeth House scholarship, where her dissertation scrutinized history as a politicized discipline that is used pedagogically toward exclusionary nationalist ends. Dr. Umar also holds an MA in International Politics and History from the Graduate Institute of International Studies and Development (Geneva, Switzerland) where she received a scholarship for two years based on academic merit. Her dissertation on the history and contemporary politics surrounding the "hijab ban" in parts of Western Europe won a distinction medal. Umar's work has been published in the Journal of Muslim Minority Affairs (London), Journal of Indian Secularism (Mumbai), Journal of Caste and Global Exclusion (Massachusetts), and she has a chapter forthcoming in an edited collection to be published under the Routledge Memory and Narrative Series (Toronto). Umar has worked with transnational organizations such as the International Organization of Migration (UN), World Vision, and the Centre for Migration Policy and Society at Oxford University. She has published reports on the deskilling of migrant women in Canada, Switzerland, and Ireland, and served as a consultant on legal aid accessibility for asylum seekers in the aftermath of the Arab Spring in the UK.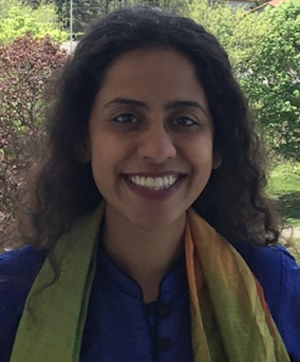 Her recent research on race and caste among Muslims in India has won her several accolades, including the prestigious Barbara Ransby Graduate Feminist Scholar Award from the National Women's Studies Association (NWSA) in 2017, and an honourable mention for the Bluestone Rising Scholars Award in 2020 - the latter chosen by an academic committee dedicated to issues of race and caste that included Cornell West. In addition to publishing, Dr. Umar has presented her thoughts and work at conferences at UC Berkeley, UChicago, the Critical Ethnic Studies Association, the NWSA, and the International Studies Association, among others. She has contributed articles to several public-facing blogs and newspapers including Active History, Kafila, and Warscapes. Dr. Umar has also been invited to give public lectures at NYU, University of Zurich, St Mary's University, and the Canadian Union of Freelance Workers.
Originally from Uttar Pradesh, a volatile and poor right-wing region in India, Umar's early experiences inculcated a sense of feminist and intersectional justice which permeates her scholarship. She is a first-generation immigrant scholar and was the first woman in her family of "lower caste" Muslims to pursue higher education outside Uttar Pradesh, attending St Stephen's College, New Delhi where she won the Vice President of India's Prize for "academic proficiency." In addition to English, Dr. Umar reads and writes proficiently in Hindi and Urdu – an asset that has served her scholarship on South Asia and Muslim identity formation. Currently, she is serving as a consultant with the National Council of Canadian Muslims on Islamophobia in Canada. Dr. Umar is excited to continue exploring topics that sit at the intersections of the so-called Islamic World, Muslim societies, gender and transnational women's studies, critical race studies, critical urban studies, postcolonial theory, decolonial frameworks, subaltern studies, and critical caste studies in the Department of Politics at York University.