MPPAL alumna and 2020 Foster-Greene Award winner Judith D'Souza Soares currently works at the Workplace Safety and Insurance Board as a Director in charge of the Occupational Disease and Survivor Benefits Program. At this year's Student, Alumni and Community Recognition Awards, she gave a keynote address titled, "What Matters Most: Crucial Leadership Lessons the COVID-19 Pandemic Has Taught Us". The address can be viewed on YouTube.
D'Souza-Soures leads a multi-disciplinary team of adjudicators, nurses, occupational hygienists, crisis intervention counsellors and their managers who are responsible for making entitlement decisions in all acute, chronic, and long latency disease claims and fatalities (both traumatic and disease-related). Adhering to governing policy and legislation, and identifying the necessary process improvements, while maintaining strong relationships with external stakeholders, internal partners and WSIB staff from senior leaders to front-line staff are both critical to her role and extremely important to her.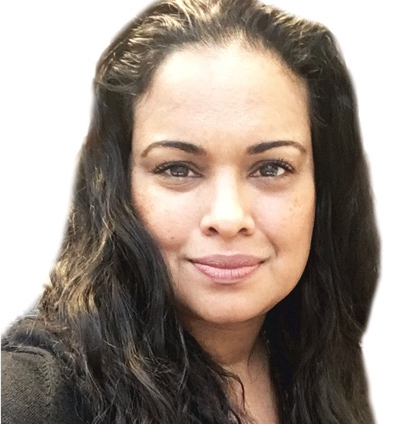 She holds two Masters degrees. The first is a Master in Public Policy, Administration and Law (MPPAL) from 2013 and more recently a Global Professional Master of Laws (GPLLM), which she completed in late summer 2020. In addition, she holds post-graduate certificates in Strategic Leadership, Dispute Resolution, and Project Management, as well as being a certified Law Clerk and Paralegal. Judy's interest in education, both educating herself and helping to educate others, is profound. She carried this interest to serve as the Co-Chair of the National Education Program Committee for the Women's Legal Education and Action Fund (LEAF) where she also served as a National Board Member. Social activism and the pursuit of equality, fairness, and justice, especially for women and girls, has always been at the cornerstone of Judy's community involvement which involved serving as Chair of the Board of Directors for the Women's Support Network or York Region for 6 years.

Leading with purpose and ensuring that all persons have equal access to opportunities and resources is extremely important to her as she selected career, academic and volunteer pursuits. Law-based education has not only helped raise her own awareness but also helped inform, educate and empower those around her. She embodies "education is power" through her own fervent commitment to self-learning and teaching others both in her professional and personal life.