Browse the cutting edge research from our tireless and dedicated faculty members who continue to push boundaries and gain recognition for their contributions. We hope their efforts help and inspire your work. Please feel free to reach out to us for collaboration opportunities.
Featured Publication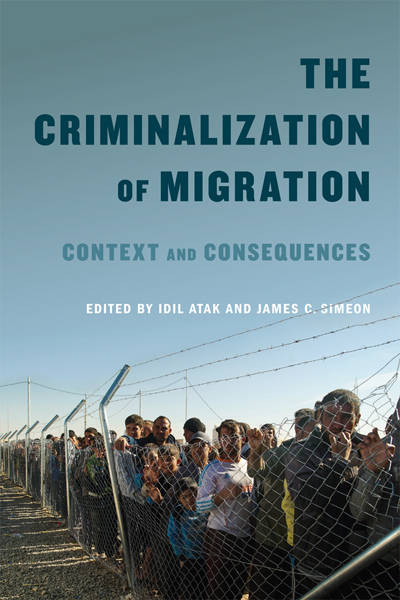 The Criminalization of Migration
Context and Consequences
edited by Idil Atak and James C. Simeon
This book examines "crimmigration" - the criminalization of migration - from national and comparative perspectives, drawing attention to the increasing use of criminal law measures, public policies, and practices that stigmatize or diminish the rights of forced migrants and refugees within a dominant public discourse that not only stereotypes and criminalizes but marginalizes forced migrants.