Browse the cutting edge research from our tireless and dedicated faculty members who continue to push boundaries and gain recognition for their contributions. We hope their efforts help and inspire your work. Please feel free to reach out to us for collaboration opportunities.
Featured Publication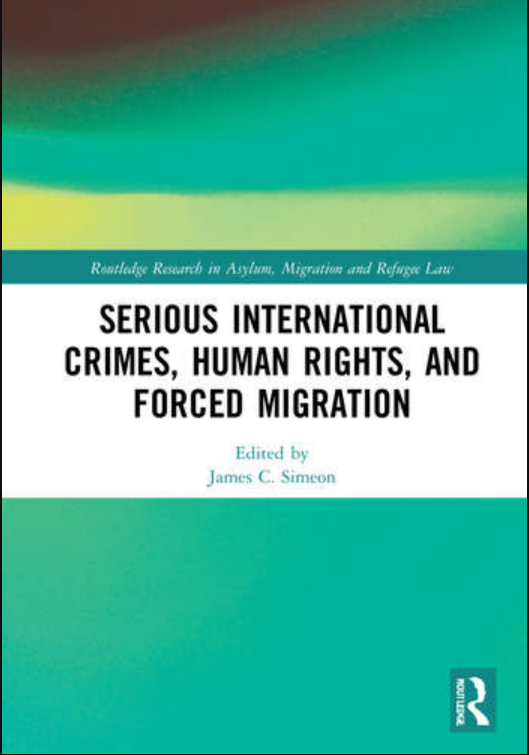 Serious International Crimes, Humans Rights, and Forced Migration
edited by James C. Simeon
This volume elucidates and explores the interrelationships and direct causal connection between serious international crimes, serious breaches to fundamental human rights, and gross affronts to human dignity that lead to mass forced migration.
Forced migration most often occurs in the context of protracted armed conflict of a noninternational nature where terrorism, fierce fighting, deep animosity, tit-for-tat retaliation, and "rapid dominance" doctrine all lead to the commission of atrocity crimes. Accordingly, this volume makes a valuable contribution to the literature and to the cause of trying to resolve mass forced displacement at its root cause, to explore the course that it takes, and how it might be prevented. The collection comprises original research by leading legal scholars and jurists focusing on the three central themes of serious international crimes, human rights, and forced migration. The work also includes a Foreword from Sir Howard Morrison, QC, former President of the Appeals Division of the International Criminal Court.
The book will be a valuable resource for students, academics, researchers, and policymakers working in the areas of international law, migration, human rights, and international criminal law.
Year of Publication: 2022
Search our Publications