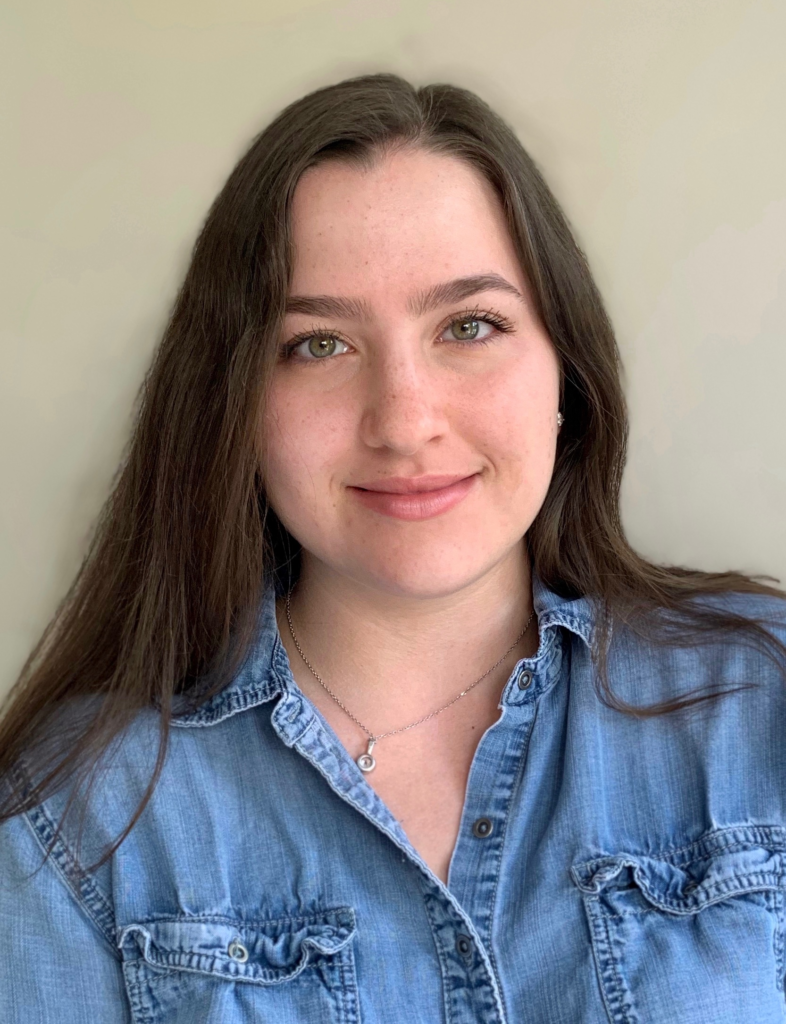 Jacqueline D
Biomedical Science
"The YSSA award has given me a chance to explore other subjects outside my major, broadening my skills in statistical analysis and data manipulation. It has allowed me to write a paper on a very current topic and has given me the opportunity to be mentored by professors with experience in the field. I have learned many new skills throughout the summer that will help me succeed in my university career.
I am working with Jude Dzevela Kong, a Professor in the Department of Mathematics & Statistics. My research focuses on using control measures implemented by governments around the world, as well as demographic, social, and climatic factors to explain, by correlations, the COVID-19 peak value and time across countries."
Jacqueline's research project was published in the Science of Total Environment Journal.
---
Aleeza Q
Biomedical Science
The York Science Scholar Award has given me the opportunity to fund my university experience in a nurturing environment that supports scientific exploration and global thinking. I have gotten one-on-one mentorship from distinguished faculty members and been given the opportunity to take part in innovative research. As a York Science Scholar, I was given the invaluable opportunity to explore my passion for science in a well-supported community full of like-minded individuals. I am grateful for the experiences and people I have met along this journey, and the award has helped me prosper at York due to countless support and opportunities along the way!
This summer I am working in Dr. Pearlman's microbiology lab, with a bioinformatic approach due to inaccessibility to wet labs. The Pearlman Lab uses the eukaryotic ciliate Tetrahymena thermophila as a model organism to address fundamental biological questions with practical applications. My work focuses on repurposing FDA approved drugs to possibly aid in the treatment of COVID-19 by inhibiting the replication of its virus SARS-CoV-2. I have also helped with research about spliceosomal proteins and spliceosome structure and function in eukaryotes like Paramecium and Stentor with ultra-short introns. This experience has been nothing less than rewarding, and I am grateful to aid with leading-edge research.
---
Sakina H
Integrated Science
"Through the YSSA experience, I have had the opportunity to connect with other students as well as faculty. I was able to connect with other like-minded individuals and forge new friendships. It has also been an incredibly rewarding experience to work with distinguished members of the faculty and grow as a student. It has also been very exciting to apply the knowledge we have learned throughout first year and get a taste of working in research settings.
This summer, I was to intern in Amro Zayed's Laboratory focusing on Bee Genomics. Unfortunately plans were modified due to the extenuating circumstances of COVID-19. Instead, I participated in weekly journal clubs with graduate and postdoc students. It was a rewarding experience – I not only learned about current topics in genomics, but also how to thoroughly analyze topics through multiple lenses. I had the opportunity to present a paper about the effects of acaricides on bee memory. To me, it was fascinating as the researchers used a combination of gene expression, and psychological methods to evaluate the honeybee memory. I am amazed by how different concepts I have learned in biology, chemistry and psychology courses can be refined and integrated together to further understand the world around us."
---
Alyssa D
Biomedical Science
The YSSA award has helped enrich my university experience by giving me the opportunity to expand my academic interests outside of my major. This experience allowed me to connect with professors and students in my research group during weekly meetings. Presenting my research also improved my communication skills and confidence in my work.
This summer I worked with Professor Ozzy Mermut (Physics and Astronomy) and Professor William Pietro (Chemistry). My research focused on advancing the development of a new dynamic light scattering (DLS) method for the detection of viruses based on a new low-cost DLS device. Dynamic light scattering is a noninvasive photonic technique for examination of nano- to micron- sized particles in liquid suspensions. Current state-of the-art DLS systems are large and expensive, rendering them inaccessible for undergraduate labs and clinician offices. In my project, I have been conducting a literature survey on nanoparticle assays for DLS measurement of viral particles. These will feed as design inputs for our DLS prototype under development. The small size, and low-cost design features will enable wide accessibility of DLS characterization equipment for educational use and biomedical testing, currently not possible.