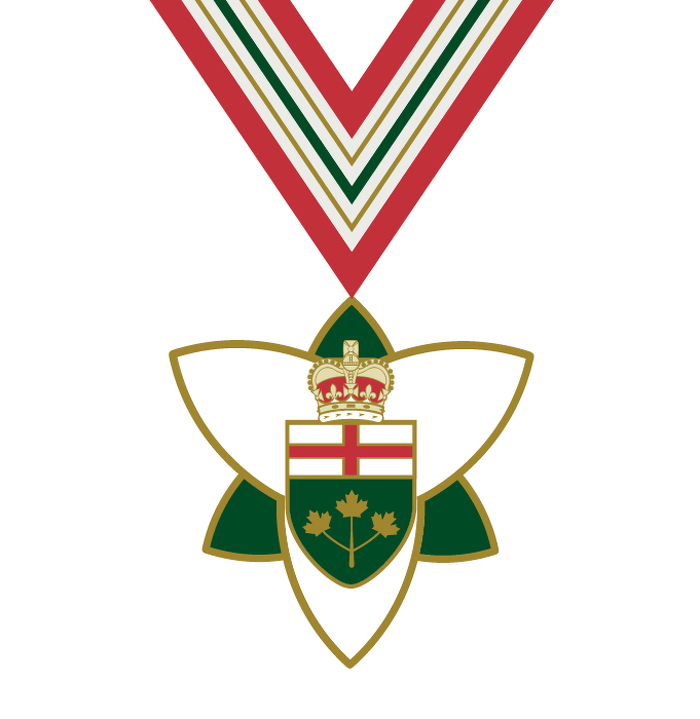 A total of eight York University alumni and honorary alumni are among those invested with the Order of Ontario for 2020 and 2019. The announcements came simultaneously on Jan. 1 from Elizabeth Dowdeswell, Lieutenant Governor of Ontario and Chancellor of the Order of Ontario.
Dowdeswell announced 25 new appointments to the 2020 Order of Ontario, and 22 new appointments to the 2019 Order of Ontario, the province's highest honour.
The Order of Ontario honours individuals whose exceptional achievements have left a lasting legacy in the province, in Canada, and beyond. Members of the Order of Ontario come from all walks of life, represent diverse fields of endeavour, and have played an important role in shaping the province.
"As Chancellor of the Order of Ontario, it is with great pride that I congratulate the 2019 and 2020 Order of Ontario appointees," says Dowdeswell. "The announcement on Jan. 1 is special. New Year's Day is a day for reflection, rejuvenation and re-setting of goals and priorities. We have seen the best of Ontarians this year, and many of these new appointees are being honoured for a lifetime of service to this province, laying the groundwork of resilience and community that each one of us was called to act upon in this historic global pandemic. Let these appointees inspire you and encourage you to honour those around you by nominating them to be recognized by the province. We have much to be proud of."
2020 appointees - York alumni
Ernest Eves (LLB '70)
Ernest Eves, or Ernie to his constituents, was Ontario's 23rd premier. Elected as MPP six times in Parry Sound and twice in Caledon, he served the government in key posts, including minister of finance. His volunteerism includes supporting students with learning disabilities through the Justin Eves Foundation, named in honour of his late son, and serving on the board of Special Olympics Canada.
Ellis Jacob (MBA '76)
As a passionate promoter of Canadian film and CEO of Cineplex Entertainment, Ellis Jacob has innovated Canada's film exhibition business and continues to push the entertainment sector forward as a major supporter of accessibility and employer of individuals with disabilities. He has also built cinemas in several Ontario hospitals for patients to enjoy during their treatment. Ellis is focused on philanthropy to help Ontarians achieve a better life.
Dale Lastman (LLB '82) and adjunct faculty
Recognized nationally as a pre-eminent legal practitioner, Dale Lastman is also known for his philanthropy and advocacy on behalf of diversity in the community. In 2017, he was the recipient of the Order of Canada. He sits on the board of several sports franchises and serves as an alternate governor of the NHL and NBA and governor of the CFL.
Arden McGregor (BA '89)
Arden McGregor is a compassionate humanitarian and a recognized leader in the brain injury community. She is known for her career in community-based rehabilitation as well as her extensive efforts in injury prevention, awareness and advocacy. She is dedicated to helping those with serious injuries recover and live better lives.
Karen Weiler (LLB '67, LLM '74, LLD '17 [Hon.])
Karen Weiler is recognized for her transformative work respecting the Family Law Reform Act while counsel for the attorney general. Her distinguished judicial career spanned 37 years, including 25 on the Court of Appeal during which she helped disabled and unrepresented litigants gain equal access to justice. Presently, she is a director of Covenant House Toronto and volunteers with Innocence Canada.
2019 appointees - York alumni
Allan Carswell (DSc '14 [Hon.]) and professor emeritus
Distinguished Canadian physicist Allan Carswell is known internationally for his leadership in the field of laser-imaging technology and the development of related space instrumentation. His research pioneered the use of cutting-edge laser radar for remote sensing applications, such as monitoring the Arctic ozone layer.
Audrey Loeb (LLB '71)
Respectfully dubbed "the Condo Queen," Audrey Loeb is a lawyer, educator, author, and consumer advocate – and one of the first advocates of condominium law reform. She is passionately committed to improving the experience of those buying and living in condominiums in Ontario. As professor emeritus of law, she spent 28 years teaching at Ryerson's School of Business Management. She is also founder of the Weekend to End Breast Cancer.
Linda Silver Dranoff (LLB '72)
A lawyer, writer and social justice activist, Linda Silver Dranoff has devoted her career to transforming family law, achieving equality for women, and educating the public about law. Her lobbying efforts helped bring about the Ontario Family Law Act, 1986, fundamentally advancing the rights of Canadian women.
York alumni and honorary alumni to be appointed to the Order of Ontario in the past include broadcaster Isabel Basset (MA '73, LLD '01 [Hon.]), pianist Anton Kuerti (D.Litt '85 [Hon.]), and community advocate Madeline Edwards (BA '79).
A total of 798 people have been appointed to the Order of Ontario since its establishment in 1986. Appointments to the Order are made on the recommendation of an independent advisory council based on merit of accomplishments of nominees put forward by the public. The nomination deadline is March 31 each year. You can nominate a resident or former long-term resident of Ontario for the 2021 Order of Ontario here.