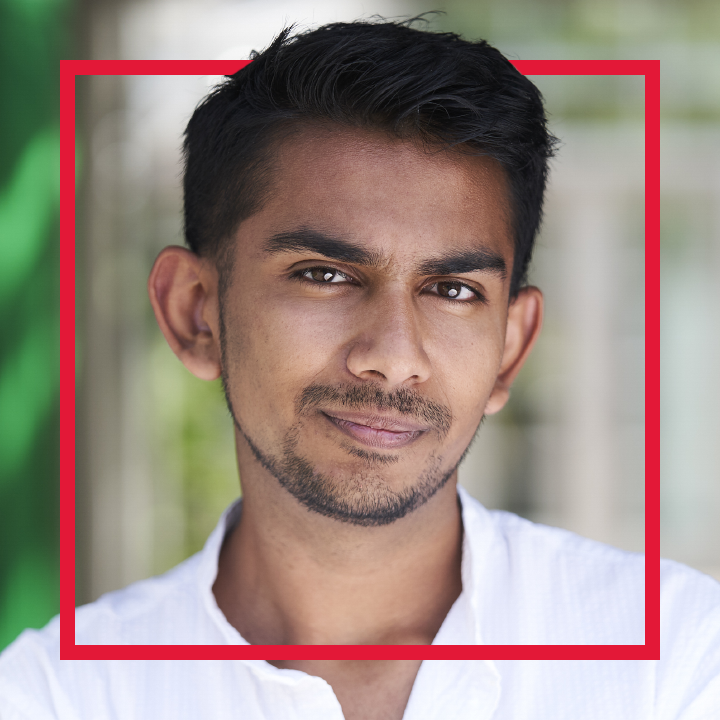 For Shant Joshi (BFA '17), the decision to study at York University was a strategic one.
"In terms of their Department of Cinema and Media Arts, York offered state-of-the-art equipment, facilities, and a faculty of experienced professors," says Shant, a queer Indo-Canadian producer, now based in Los Angeles and Toronto. "It didn't hurt that York was close to downtown Toronto, a major film and creative hub in Canada, and also my home."
While studying at York, assistant professors John Greyson and Ingrid Veninger trusted him with opportunities to grow as a film producer. While in his second year, he was permitted to enroll in the fourth-year production management class, which helped fast-track his career and allowed him to make connections in the industry.
At the end of third year, while looking for a work placement, he reached out to his production management professor Ingrid Veninger about working on her next film. Expecting to work as a production assistant, he was surprised to be offered the role of production manager. Her film, Porcupine Lake, premiered at TIFF in 2017 and resulted in Shant traveling the global festival circuit, helping establish him as a reputable producer. In addition to his production management class, he remembers fondly other classes while studying at York, including queer cinema, discourse of colonialism, and philosophy.
Shant founded Fae Pictures 10 days before graduation with the mandate to "engage audiences with stories rooted in the perspectives of the Other." His hope is to use Fae Pictures to empower and enable filmmakers who are Othered and spotlight stories of characters who experience the same by providing a platform and voice for equity-seeking groups including BIPOC and LGBQ2SI+ communities that have been underrepresented in the media industry.
Through film and the arts, Shant contributes to the fight for social justice. In addition to Porcupine Lake (TIFF), his credits include the films Framing Agnes (based on the short that won Best Experimental at Outfest) and International Dawn Chorus Day (Berlinale); the hit web series Teenagers (IAWTV); and the Dekkoo original series, I'm Fine (Inside Out).
"As a producer of narrative film and television, I believe that I have a responsibility to tell stories that, ideally, make the world a better and safer place," says Shant. "Recognizing that representation for those who are marginalized not only gives them a sense of self, but also allows others to see the humanity in the marginalized, drove me to establish a mandate for Fae Pictures."
As Fae Pictures continues to expand its reach across Toronto, Los Angeles, Lagos, Cape Town, Johannesburg, Mumbai, and Karachi, the hope is to work with marginalized communities to build safe spaces in the development, production, and distribution processes of producing film and television.
"We would like the stories we tell to hit major film festivals, be seen at cinemas around the world, and be on screens at home," says Shant. "We hope to continue to build our relationships across major gatekeepers in the industry so that our stories can have the visibility that they deserve." 
Shant has always had a passion for independent filmmaking. With Fae Pictures' modus operandi to decolonize Hollywood, he dedicates his work to supporting young filmmakers and equity-seeking groups in the film industry. He is currently a sitting member of the executive leadership team at the Independent Media Producers Association of Cinematic Talent (IMPACT), the visioning committee at BIPOC TV & Film, and the advisory board at the film festival he co-founded at his first year at York, the Future of Film Showcase. He is also an alum of the Producers Lab at the Canadian Film Centre.
"Don't wait for anyone to lay out a path for you," says Shant. "Allies will certainly open doors for you, but that's only after you take the first step to establish your perseverance and talent. Be proactive and don't be afraid to think big or speak up for what you believe in, even if others disagree."
Learn more about Shant and his work at www.faepictures.com.