Six York University alumni have been recognized amongst the 75 finalists for Canadian Immigrant magazine's Top 25 Canadian Immigrant Awards. The Top 25 Canadian Immigrant Awards is a people's choice awards program that recognizes inspirational immigrants who have made a positive impact on their communities since arriving in Canada. As the first Canadian national award program, the Top 25 Canadian Immigrant Awards recognize the achievements of all immigrants including community advocates, volunteers, successful entrepreneurs, cultural icons. Alumni included on this year's shortlist for the awards are Toyin Crandell (BSc '10), Maneesha Gupta (JD '17), Candies Kotchapaw (BSW '15, MSW '16), Ginella Massa (BA '09), Andre Smith (BAS '15), and Jaclyn (Jie) Zhang.
After the popular vote has concluded on September 17, 2021, the top final 25 will be selected by the judging panel and by popular vote. The popular vote will count for 50 per cent of the weight, while the Top 25 judging panel's score will count towards the other 50 per cent. Vote for your fellow York alumni and help them make it to the Top 25!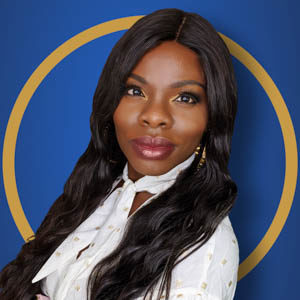 Toyin Crandell
BSc '10, Faculty of Science
CEO, Toyin Crandell Coaching
Recognized as one of the top 300 emerging leaders across Canada at the Governor General's Canadian Leadership Conference (2017), Toyin Crandell is a certified neuroscience coach, Ramsey Solutions Master Financial coach, international speaker, and author of Money Mindset SHIFT. She has a bachelor of science (Biology) from York University and is a tireless community volunteer and advocate.
As CEO of Toyin Crandell Coaching, she has coached more than 300 families and trained thousands of others in workshops, helping them increase their wealth by tens of millions of dollars and pay off more than $1.5 million in debt while enjoying their lives in the process. She does this through financial transformation workshops and courses and leveraging a highly supportive peer-to-peer community she created.
She was recognized as one of the Top 100 Black Women to Watch in Canada, by Canada International Black Women Event; was honoured with the Rotary Individual Service Award for her service in more than 50 community organizations from the Rotary Club of Toronto West; and the Leadership Excellence Award from the Nigerian Canadian Association.
Crandell immigrated from Nigeria to Canada on a cold, snowy day in December 1999 at the age of 11 with her parents and four sisters. By 16, she had completed her first year at York University and launched her first business — a home painting company that employed 40+ Canadians. This was followed by a window-washing business that supported young adults in earning their university tuition.
An active community volunteer devoted to working with youth, women, immigrants and the homeless, Crandell has contributed her time and energy to numerous organizations including the Boys and Girls Clubs of Canada, the Rotary Club, Continental African Family Outreach Services, among others. She has been a worship leader, children's coordinator, and youth pastor during 15 years of service at her church. She worked for a total of 13 years at a women's shelter, a boarding home for the mentally ill, and a camp for underprivileged children.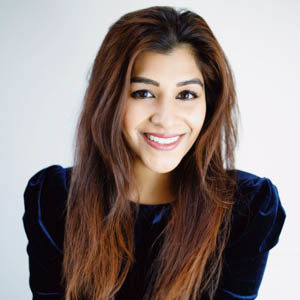 Maneesha Gupta
JD '17, Osgoode Hall Law School
Founder, Mindful Lawyer Canada; Intellectual property and technology lawyer, TD Bank
2021 York U Top 30 Changemakers Under 30 recipient
After treatments spanning six years and traveling to medical teams in three countries, Gupta's parents lost their 9-year-old son to cancer. With four young daughters in tow, they arrived in Canada. Watching them face systemic challenges, Gupta wanted to make Canada a better place. She excelled in academics thanks to the support of her Canadian teachers in the International Baccalaureate program. It was her teachers and mother who sparked her desire to pursue a career in law.
With no ties to the legal world, Gupta relied on her parents' lessons to thrive in several prestigious Bay Street jobs at global law firms as an intellectual property and technology lawyer. She is a graduate of the University of Toronto – St. George and earned her Juris Doctorate degree from Osgoode Hall Law School at York University.  Gupta currently works as legal counsel at TD Bank.
Early on, Gupta saw that a lot of things were broken in the way professionals talked about self-care and mental health. It did not take her long to realize her lifelong goal: help people reach their potential through meditation, yoga and community empowerment. She was nominated as Canada's Top 25 Most Influential Lawyers by Canadian Lawyer magazine and named as Canada's Top 30 Under 30 Changemakers of 2021 by York University.
The honour is just one of many accolades Gupta has received as the founder of Mindful Lawyer Canada, a health technology start-up. With Mindful Lawyer, Gupta travels across Canada to shine a new light on inclusive mental health and wellness.
Today, Gupta lives her life by the words of Roy Black, "By showing me injustice he taught me to love justice. By teaching me what pain and humiliation were all about, he awakened my heart to mercy. Through these hardships I learned hard lessons … never be discouraged by hard times and hard people. Embrace those who are placed last, to whom even bottom looks like up."
Reminded of her parents' struggle, she has thrown herself into every possible opportunity to give back and enrich others' lives. She mentors foreign-trained lawyers and law students, helping to advance their legal careers in Canada.
She has devoted herself to advocating for diversity and inclusiveness in the workplace and serves as a board director with the Federation of Asian Canadian Lawyers and South Asian Bar Association of Toronto. Gupta is a Council Member with the Ontario Bar Association, an organization serving 16,000 lawyers, judges, and members. She is also a public speaker having given lectures across Ontario and presented at the Law Society of Ontario and Toronto Region Board of Trade.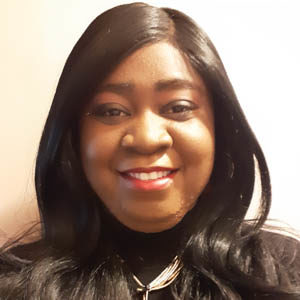 Candies Kotchapaw
BSW '15, MSW '16, Faculty of Liberal Arts and Professional Studies
Consultant, speaker and author
A passionate changemaker, Candies Kotchapaw researched The Case for Greater Inclusion of Racialized Social Workers in Public Policy Development during her master of social work program at York University in Toronto and has presented her work at international academic conferences in the United States, United Kingdom and South Korea.
She is focused on developing her theory of practice from a social work perspective, which considers how lived experience impacts and influences public policy development and implementation, possibly impacting changes to Canadian foreign policy, domestic employment, and affordable housing policies.
Kotchapaw has also developed a program specifically for Black youth who share her aspirations of being public leaders, but who also faced similar challenges to exposure and learning opportunities. 2019 marked the successful pilot, where she sent four young women to the UN headquarters in New York to be professionally trained in word politics and negotiations.
In March 2021, Kotchapaw officially launched the Black Diplomats Academy, the first of its kind in Canada focusing on Black aspiring diplomats and the concept of Black diplomacy. In this experiential learning program, 25 fellows engage directly with diplomats and non-diplomatic representatives from Global Affairs Canada and other foreign affairs leaders, to discuss a wide range of global policy topics including human rights and advocacy for Black diplomacy through the UN Decade for People of African Descent. This program took on a truly global focus with fellows from Germany, Jamaica, Cameroon, Zimbabwe, Uganda, and South Africa.
Beyond the immediate impact of how this program is positively changing the career outlook and trajectory for these young people, this program is also a broader structural solution for advancing social justice, equity, and access to leadership development opportunities for Black communities in Canada and globally.
Hailing from a small community in Westmoreland, Jamaica, Kotchapaw's tropical island heritage has contributed immensely to her relationship building and collaborative approach to change making at the systemic level here in Canada, where she is able to reflect on existing service gaps in order to establish allyship to help develop solutions for and with underrepresented communities.
For her work, in 2020, she was a recipient of the Top 25 Women of Influence Award, Top 100 Accomplished Black Women, Top 21 New Founders to Watch. Most recently, in June 2021, Kotchapaw was recommended for the prestigious U.S. State Department's International Visitor's Leadership Program for her work as a Black leader in Canada as well as a 2021 Canadian G20 Young Entrepreneur Alliance delegate.
Kotchapaw is a highly sought-after panelist and consultant. She addresses topics of intentional program design for structural change, navigating entry into hidden and emerging job markets and avoiding mission drift!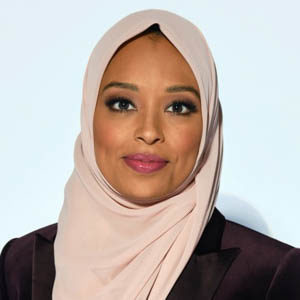 Ginella Massa
BA '09, Faculty of Liberal Arts and Professional Studies
Journalist
Ginella Massa is a Canadian Screen Award-winner best known as Canada's first hijab-wearing television news reporter, local anchor, and national host. She is currently the host of Canada Tonight with Ginella Massa, airing weeknights on CBC News Network.
Massa made history in 2015, believed to be the first television news reporter in North America to wear a hijab on-air when she was hired as a video journalist for CTV News in Kitchener, Ontario. She made international headlines again after anchoring the evening newscast at CityNews Toronto in 2016.
With more than a decade of experience in news, behind-the-scenes and on-air, Massa has worked for both local and national news outlets, in television and radio. Her on-air credits include CTV News, CityNews, Newstalk 1010 and Rogers TV. Her writing has been published by the Globe and Mail, National Post, Chatelaine and Refinery29 Canada.
Raised in Toronto, Massa arrived in Canada from Panama with her mom and older sister when she was a year old. After winning a speech competition in the third grade, her mother suggested her outgoing daughter pursue a career on television. Massa graduated with an honours bachelor of arts degree in communication studies from York University, and has a diploma in broadcast journalism from Seneca College.
Andre Smith
BAS '15, Faculty of Liberal Arts and Professional Studies
Founder, Flip & Floss
In June 2011, Andre Smith relocated to Canada from Jamaica. He currently operates within the capacity of a design strategist at the Workplace Safety and Insurance Board and is working toward his chartered professional accounting designation with CPA Ontario.
The first two years of resettlement posed challenges as he struggled to adjust to life in Canada — from three months of living on his friend's couch to having to leave the first job he received just after five months, at a factory making mattresses, due to its physical demands and commute time. Following his resignation, he decided to return to university.
In 2012, he secured a position at CAMH and was accepted into York University. He worked full-time from 9 a.m. to 5 p.m. and attended classes from 7 p.m. to 10 p.m.. He then graduated in 2015 with an honours degree in accounting.
In 2016, his challenges grew as he lost his apartment while facing an enormous amount of debt. With nowhere to go and no savings, he resided at a partially uninhabited home owned by his in-law. Smith sought to use this opportunity to clear his debts and did so successfully. While volunteering at the Jamaica Canadian Association, he learned of the challenges being faced by BIPOC youth regarding career and wealth creation.
He was eager to bring about meaningful change in his community and as such, founded a financial literacy program called Flip & Floss that aims to mentor people around effective money management, investment, and credit scores. Flip & Floss is an acronym for Financial Literacy and Investor Program and Future Leaders Obtaining Sufficient Skills. In this, Smith found his passion and would volunteer his time in different communities to teach people about financial literacy. To date, more than 3,000 people have benefited from this initiative.
Smith is now a mentor to several in Toronto and Jamaica. He founded a voluntary scholarship program, which awards a male and female that demonstrate strong leadership and community development skills each year. He authored and published his first book entitled, Living Purposefully Beyond the Walls of the Ghetto as he continues to inspire youth.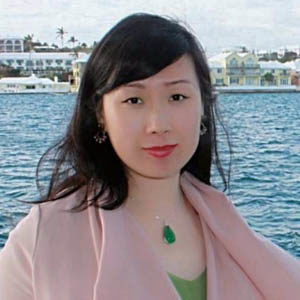 Jaclyn (Jie) Zhang
Master's certificate, Schulich School of Business
President, Futurevic Global Sourcing Inc.
With more than 20 years of experience in international business and 16 years of volunteer in serving Canadian communities, Jaclyn (Jie) Zhang has devoted her career to entrepreneurship, innovation and growth.
Zhang is the president of Futurevic Global Sourcing Inc., a leader in knowledge and expertise in importing, exporting, promoting, and connecting Canadian health care services and products. It promotes "Made in Canada" products, services and technology to overseas markets.
Zhang also leads the Canada China Trade Innovation Alliance (CCTIA), a non-profit organization to facilitate the advancement of innovative bilateral trade as well as to promote cultural and technology exchange between businesses in Canada and China. In the past five years, CCTIA has promoted more than 90 projects overseas from 390 potential projects. CCTIA has hosted five consecutive Innovation Forums in the sectors of agri-food, clean technology, healthcare, and commerce with more than 900 participants. With unremitting efforts, the organization led by Zhang has contributed to the signing of MOU and cooperation agreements between Canadian and Chinese health institutions. CCTIA is proud to be the recipient of the Richmond Hill Board of Trade Business Achievement Awards 2021 People's Choice Award!
Zhang has lived in Ontario since 2002. Through her efforts, she has contributed to the creation of employment opportunities, support of multiculturalism, and the promotion of trade. She has demonstrated the spirit of immigration with perseverance and hard work. She holds a master's certificate in healthcare management at Schulich School of Business York University.
She was awarded the Leading Women Building Communities in 2018. The province of Ontario recognized her for her exceptional community leadership to improve the lives of girls and women in Ontario.
Zhang believes the company grows with community development and needs to contribute to the community. During COVID-19, she led and donated PPE to several hospitals in Canada to support the front-line staff, for which, she has received appreciation letters from a member of Parliament, the Premier of Ontario, Minister of Health, Minister of Economic Development, Job Creation and Trade, to recognize her demonstrated the true Ontario spirit.
---