Aletheia Délivré (MPIA '18) is a technophile obsessed with creating better experiences where innovation meets social good. Currently working as manager, Design Operations at Zapier, Aletheia joined us to talk about her experience at Glendon, her time in Europe and the joy of design.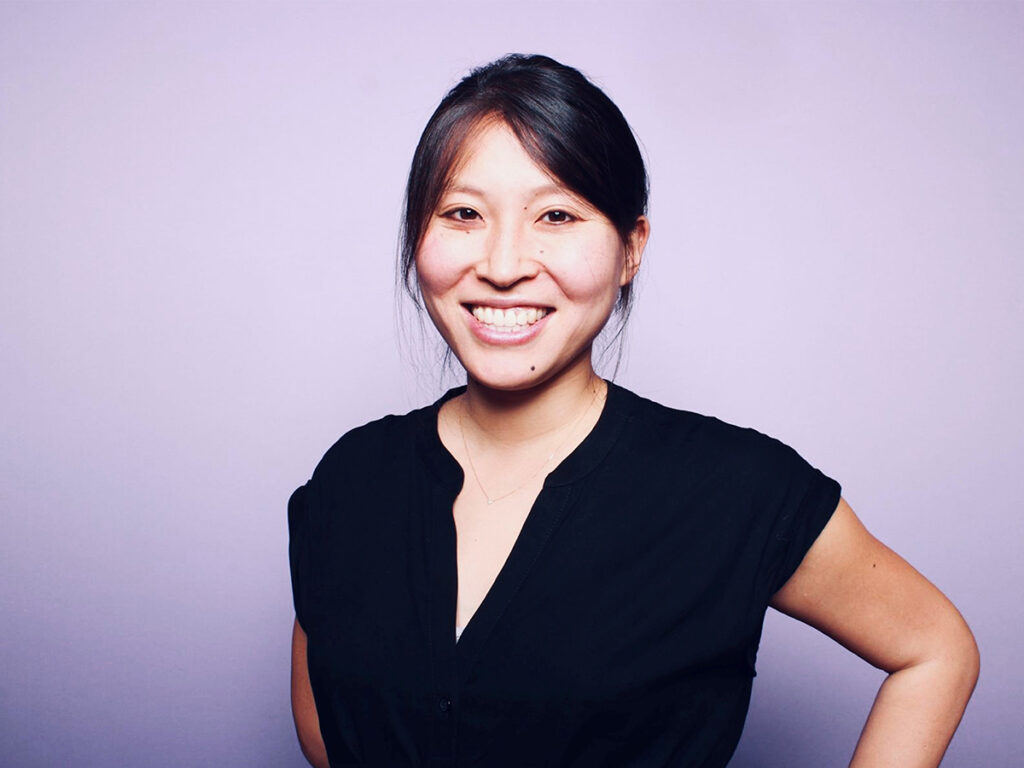 Why did you study for a masters in Public and International Affairs? What was your experience at Glendon like?
I earned my Bachelor's in Science at Waterloo and realized I wanted to do something where I could bridge two worlds – my background in STEM and my fascination for global affairs. Coming from a background with a focus on engineering and science and going to Glendon felt like entering a completely different universe. It was an awesome experience.
For me, Glendon's major selling point was the dual degree MPIA program offered in partnership with the University of Strasbourg. It wasn't just an exchange for credits but a complete degree that would allow me to be fully immersed in France for at least a year.
How did your Glendon experience contribute to your career?
The MPIA offered a great opportunity to get immersed within public institutions through internships. Most of my cohort entered the Ontario Public Service, some of them got internships with the federal public service or with NGOs. I specifically wanted an enriching experience abroad.
I joined the European Union Study Tour and secured an internship at the European Commission in Brussels – that opened so many doors for me. The UNESCO offered me a very coveted internship and after that, I landed a position with the French Prime Minister's Office. After this, UNESCO offered me a full-time contract and I returned to work for them.
Glendon really contributed to this success because of the opportunity to do an internship, the flexibility to do it abroad and the bridge to the dual degree. I really loved a particular professor in the MPIA program – her name is Marie Lavoie. She taught science diplomacy and innovation policy and covered a lot of international ground. I felt like her courses set the path for me to later work at the UNESCO and the European Commission.
As a Manager, Design Operations at Zapier, what does your job entail? What are your favorite aspects and what are the most challenging?
Right now, I'm shaping and leading a new design practice and team within Zapier, a fast-growing tech company that's fully distributed across the globe. As their first manager of Design Operations (also called "DesignOps"), I'm confronted every day with the fact that our practice is still very nascent within the industry. I like to describe DesignOps as the hidden craft of designing how designers design, to drive maximum impact across the business.
I wear several hats as an Ops leader: thought partner for design leaders, advocate to our executives, coach and guide for the people I manage—all while being at the service of my "customers": the designers themselves. I manage a wide range of operations that free up time and enable our designers and design leaders to focus on what they do and love best: improving the design and user experience of our products.
The challenge of being a pioneer for your practice—especially one that often operates and shines backstage—is that you can't take anything for granted! You're constantly explaining and advocating for yourself, your team, your practice. You're always trying to find ways to make the invisible visible.
What are your plans for the future – any personal or professional goals you're hoping to achieve?
​​I'm closing in on Year 3 of our return back to Canada after spending most of my career in Europe, and so far it's been full of incredible opportunities to build products, teams, and practices in the tech space from zero to one! Looking into the future, I feel like there's so much to learn and space to grow. Personally, I'm about to embark on a new chapter—becoming a new Mom and entering parenthood! I hope through that all of these experiences will be a bridge to an opportunity abroad again in the future – I'd go back to Europe in a heartbeat!​