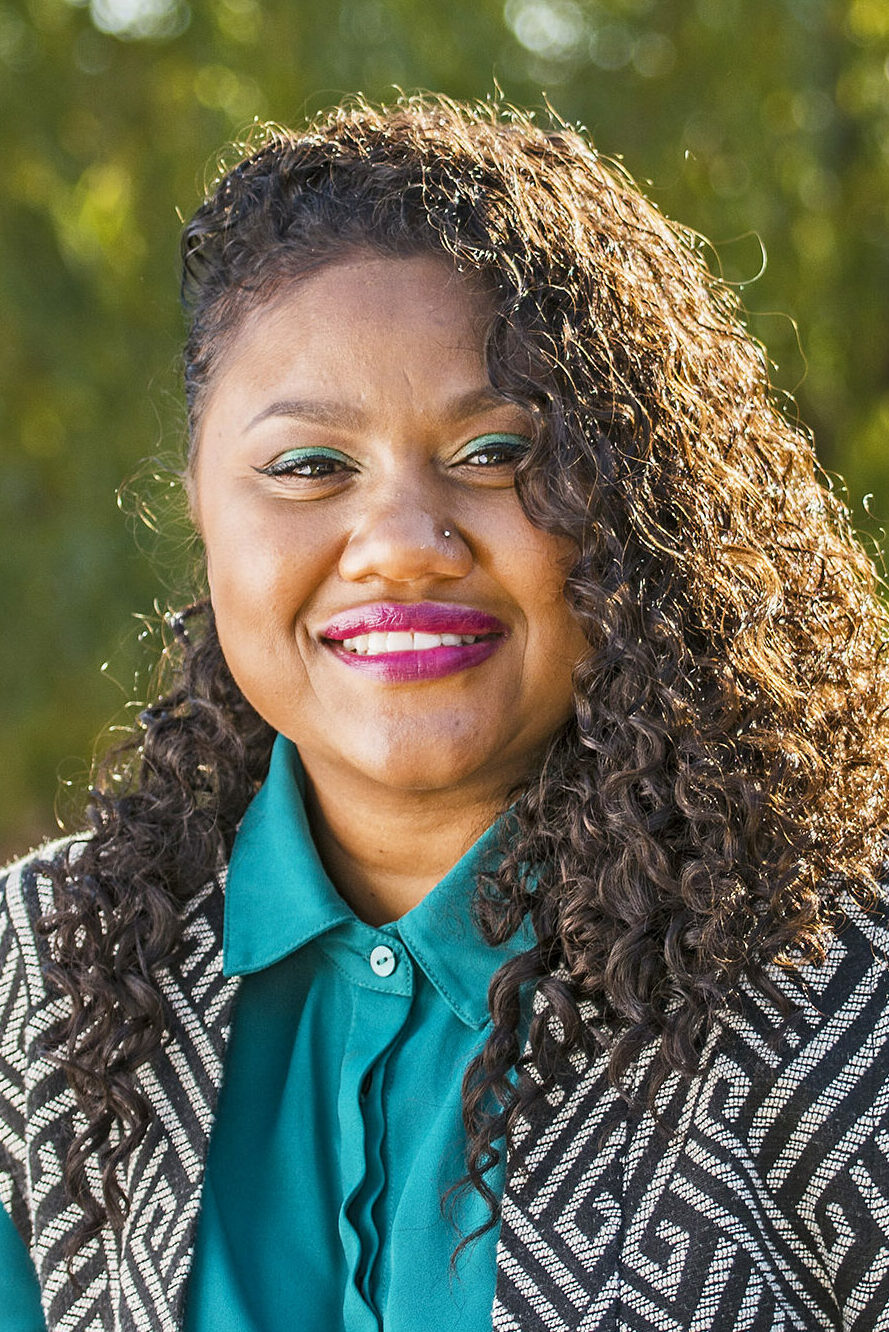 Positive energy is more than just a feel-good fad for Shawnette Bankasingh (BA '14, BEd '15); it is something the York University alumna believes will impact people's lives for the better. "Once you give good energy, it will always come back to you in various ways," she says. "It's a good practice of paying it forward."
A recent recipient of the George Tatham Bursary Fund at York, Bankasingh doesn't just preach about good energy, she teaches it. Armed with degrees in sociology and urban diversity consecutive education, Bankasingh is a certified primary school teacher. She is also a single mother of an eight-year old boy, Solace. While the Tatham Bursary helped her financially when she was completing her studies, Bankasingh was quick to spend most of the money she received on her students in marginalized communities where resources were limited.
"With such diverse students, I incorporated various teaching aids into my instruction to provide opportunities for engaging and enriched learning experiences," she says. "I like to help out and give back, and that's something I try to teach my son and to pass along to people I encounter."
Named in honour of York's first dean, George Tatham (LLD '78), the Tatham Bursary was established with contributions from more than 40 donors; the largest gift was made by one of Tatham's students, John Terrance "Terry" Gardner (BA '71). Gardner, who majored in geography and played varsity rugby at York, bequeathed more than $65,000, which was matched by the province to the Tatham Bursary endowment. May 2016 marked the 10th anniversary of Gardner's death. While he was at York, Gardner was one of the so called "Tatham's Toughies," a group of exceptionally fit students who participated with Tatham in athletics, squash, tennis, boxing and weightlifting.
In York's early years, Tatham, a geography professor, integrated his "whole person" philosophy into extracurricular student life and advised on the design of the physical education and athletics program. A man of many talents, he was also an accomplished concert pianist who made McLaughlin College, where he served as the master for 10 years, a centre of musical life on campus. Tatham was inducted into the York Sports Hall of Fame in 1985. He died at the age of 80 in 1987.
Since the Tatham Bursary was first awarded in 1998, around 70 students from McLaughlin College with demonstrated financial need have benefitted from it. Just as Tatham helped his students to develop as full, contributing members of society, recipients like Bankasingh are applying what they've gained from the award to assist others.
"The bursary reminded me to always try helping others in need, even when you're not in a position to do so," says Bankasingh, who teaches and volunteers in Toronto's Jane and Finch area. Through my lived experiences and education, I've been able to develop critical-thinking skills and see the world and my purpose in it differently. It's empowering. I have a newfound sense of maturity and humility, and I want to help others believe in themselves and the power they have."
---
DID YOU KNOW? You can set up an annual student award in memory or in honour of someone for as little as $1,000 per year. Alternatively, a permanently named award can be created with a pledge or gift in your Will for a minimum of $25,000.