Bachelor of Arts (BA) - Honours
Are you fascinated by language?
Learn how language is naturally organized. Investigate sound and word patterns, sentence structure, syntax and language usage. Discover how children acquire language without formal instruction. Dive into the relationship between language and the mind–what happens in our brains when we speak.
Our program focuses on sociolinguistics, the study of how different social contexts affect our language, convey social meanings and reflect aspects of our identity. This program offers a social and cultural perspective on almost every aspect of the humanities and social sciences. Other core areas of linguistics have strong links to math, logic, teaching, speech-language pathology, and the applied sciences of communication engineering and computer science.
Our program allows you to choose from courses that represent the widest selection of languages from any Canadian university. In our small classes, you'll build lasting academic relationships with your professors and peers.
Quick Links
Are you a future student?
OUAC Code: YFN
What you'll learn
---
Think critically and analytically in order to make insightful observations and hypotheses, and draw scientific conclusions.
Learn about the relationships, similarities and differences between various language groups and dialects.
Gain an appreciation for the complexity of language, how it is acquired and how it develops from childhood to adulthood.
Hands-on experiences
---
In your fourth year, you'll have the opportunity to do independent linguistic field work on a language you have not been previously exposed to by interacting with a native speaker consultant in the classroom.
Our Department holds a Lecture Series and hosts events and conferences such as the Linguistic Symposium on Romance Languages.
The Linguistics program is amazing in many ways, but what I like most are the professors, the small class sizes and the subjects I study. The small class size allows for comfortable relationships with our professors, who all have engaging and informative teaching styles, and our topics of study are relevant and interesting.
— Viktoria Peretokina
Student, Linguistics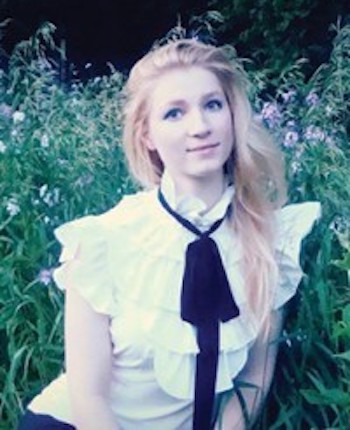 We have an amazing team at the Department of Languages, Literatures & Linguistics. My professors always made time for me – even outside of their usual office hours. When I went to see them, they always went above and beyond to help me with my work. It is due to the efforts of such teachers that I was able to achieve my current success. I had always liked teaching, but I had not gotten the opportunity to actually try it out. Luckily, the York University English Language Institute (YUELI) was hiring Community Leaders, and I was able to secure one of these positions. I gained tons of experience, I formed long-lasting professional relationships, and most of all, I discovered that teaching was truly my calling in life. I might never have figured this out if it wasn't for the opportunity to work at York University while I was still a student.
— Çağrı Bilgin
Alumnus, Linguistics '12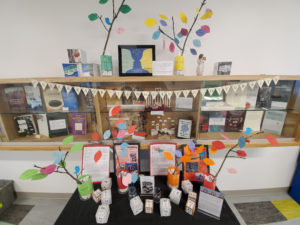 February 24, 2020
Display at DLLL celebrates diversity of language