Bachelor of Arts (BA) - Honours
Are you fascinated by language?
Learn how language is naturally organized. Investigate sound and word patterns, sentence structure, syntax and language usage. Discover how children acquire language without formal instruction. Dive into the relationship between language and the mind–what happens in our brains when we speak.
Our program focuses on sociolinguistics, the study of how different social contexts affect our language, convey social meanings and reflect aspects of our identity. This program offers a social and cultural perspective on almost every aspect of the humanities and social sciences. Other core areas of linguistics have strong links to math, logic, teaching, speech-language pathology, and the applied sciences of communication engineering and computer science.
Our program allows you to choose from courses that represent the widest selection of languages from any Canadian university. In our small classes, you'll build lasting academic relationships with your professors and peers.
Quick Links
Are you a future student?
OUAC Code: YFN
What you'll learn
---
Think critically and analytically in order to make insightful observations and hypotheses, and draw scientific conclusions.
Learn about the relationships, similarities and differences between various language groups and dialects.
Gain an appreciation for the complexity of language, how it is acquired and how it develops from childhood to adulthood.
Hands-on experiences
---
In your fourth year, you'll have the opportunity to do independent linguistic field work on a language you have not been previously exposed to by interacting with a native speaker consultant in the classroom.
Our Department holds a Lecture Series and hosts events and conferences such as the Linguistic Symposium on Romance Languages.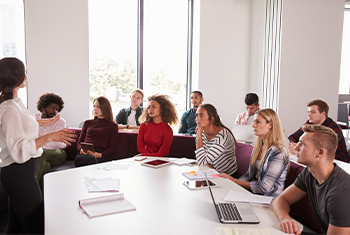 Upcoming Events
---
The program here at York is special for a number of reasons. We provide a strong basis in areas such as phonetics, phonology, morphology and syntax, and also offer thorough examinations of sociolinguistics and experimental linguistics. Our students develop the ability to look at linguistics from all different angles.
— Liisa Duncan
Assistant Professor, Linguistics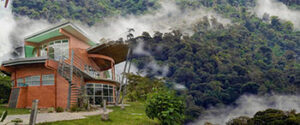 March 21, 2023
Las Nubes Study Abroad | GL/SP/COMS 4608